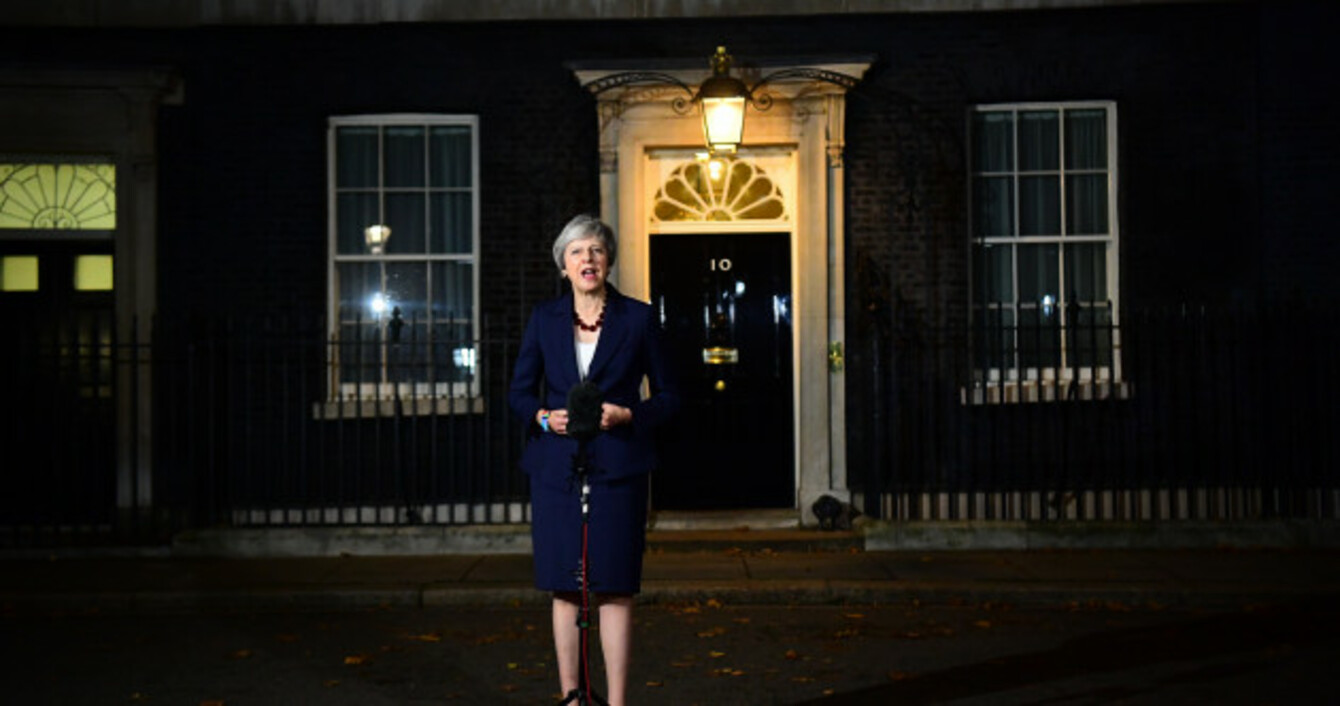 Image: PA Wire/PA Images
Image: PA Wire/PA Images
I know there will be difficult days ahead.
UK Prime Minister Theresa May on Brexit.
This is one of the better days in politics.
Taoiseach Leo Varadkar on the UK and the EU reaching an agreement on a proposed Brexit deal.
I was afraid they would do something to hurt him. I was afraid they'd set him up for something.
Lorraine McCabe, the wife of garda whistleblower Maurice McCabe, on what life was like at the height of McCabe's disclosures about deficiencies in An Garda Síochána.
We are here to serve the people; not ourselves. Not the organisation; the people. How we individually and collectively work with victims of crime, the vulnerable, members of minority communities, and the general public determines the level of support we receive from the public.
Garda Commissioner Drew Harris penned an open letter to frontline gardaí.
What is really important, if we look at the developments of the past year, is that we have to work on a vision of one day creating a real, true European army.
German chancellor Angela Merkel has called for the foundation of a European army in future.
Source: TheJournal.ie/YouTube
It might be seem embarrassing to show a pair of thongs here in this incongruous setting of the Dáil, but the reason I'm doing it is: How do you think a rape victim or a woman feels at the incongruous setting of her underwear being shown in a court?
Ruth Coppinger held up a thong in the Dáil.
It is the position of the Office of the First Lady that she no longer deserves the honour of serving in this White House.
US First Lady Melania Trump publicly pushed for the dismissal of deputy national security advisor Mira Ricardel – who later resigned.
Source: TheJournal.ie/YouTube
The problem for most companies is once they start participating in books or biographies, that's usually the end of their success. I hope to avoid any such pretentious errors for a little while longer.
Ryanair cheif executive Michael O'Leary's response to journalist Matt Cooper when asked for an interview.