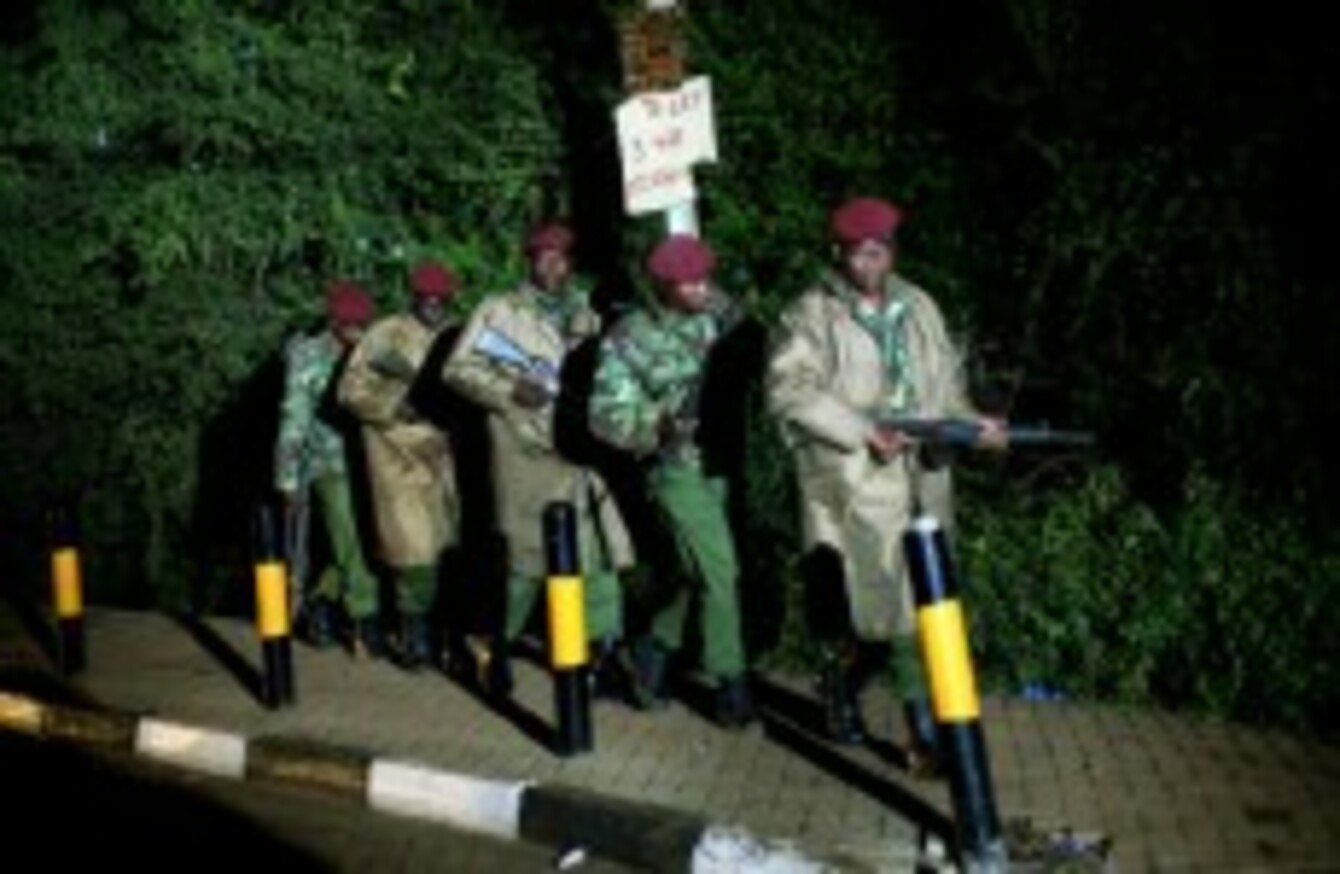 Kenyan Defense Forces leave the near vicinity of the Westgate Mall in Nairobi tonight
Image: Jerome Delay/AP/Press Association Images
Kenyan Defense Forces leave the near vicinity of the Westgate Mall in Nairobi tonight
Image: Jerome Delay/AP/Press Association Images
THE THREE DAY siege at the Westgate Mall in Nairobi is "nearing an end", the Kenyan Interior Ministry has said.
"We're in control of Westgate," the ministry posted on Twitter.
The move comes some 60 hours after Islamist gunmen stormed the complex and massacred at least 62 people. The al-Shabaab militant group has claimed responsibility for the attack.
The Interior Ministry also said that 10 people had been arrested in connection with the attack.
"Our forces are combing the mall floor by floor looking for anyone left behind. We believe all hostages have been released," the ministry added.
A government spokesperson said that they believed all of the hostages had been freed.
"We think that everyone has been evacuated but we don't want to take any chances," said Manoah Esipisu.
"The special forces are doing their job and yes, I think we are near the end."
The Kenyan foreign minister added that the country was unapologetic about their relationship with Israel.
"We are not going to apologise for being friends with Israel and other nations," said Amina Mohammed.
Meanwhile, it has emerged that six Britons, as well as the son of the former Kenyan ambassador to Ireland, were among the dead.
"Our current best estimate is we now have six British nationals who have died in this incident," said British Defence Secretary Philip Hammond.
British businessman Louis Bawa said his eight-year-old daughter Jennah and wife Zahira were among the dead.
Bawa told the Daily Telegraph that "my heart just stopped" when he was asked to identify them from photographs taken of those killed at the mall.
AFP contributed additional reporting.