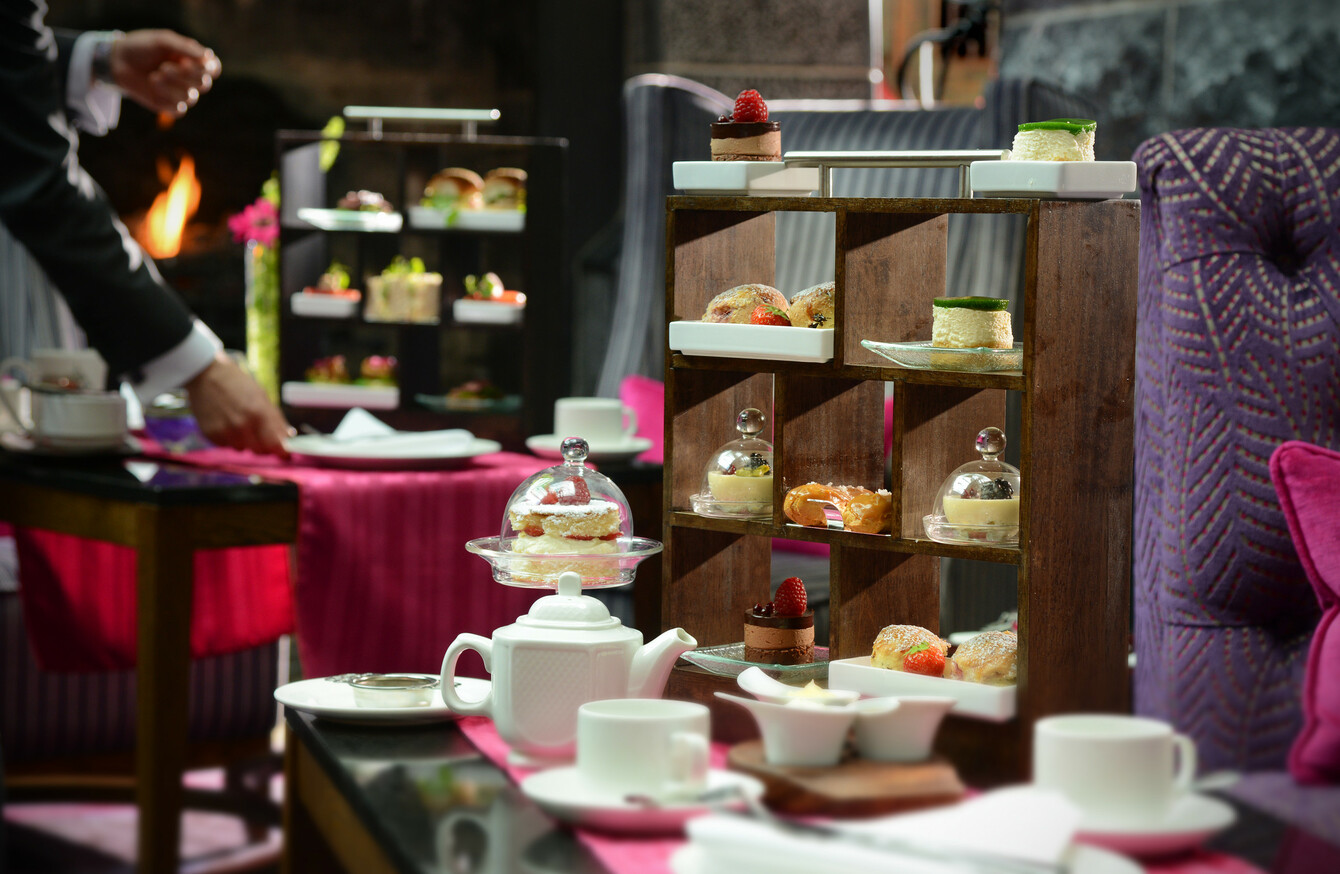 Image: Clontarf Castle Hotel
Image: Clontarf Castle Hotel
GUESTS AT CLONTARF Castle Hotel experience a perfect blend of classical and contemporary, in this 12th century castle featuring all the luxuries of the 21st century.
Tucked away along an enchanting leafy driveway in the suburb of Clontarf, the hotel is the perfect place to spend a leisurely afternoon over the festive season.
To celebrate this wonderful time of year, Clontarf Castle Hotel are giving one lucky reader and a guest the chance to win an eclectic Fusion Tea experience, featuring all the delights of an afternoon tea with plenty of modern culinary influences.
Fusion Tea at Clontarf Castle Hotel includes savoury delights like the Castle crayfish cocktail with a classic Marie Rose sauce and a Guinness bread crisp. There's also spiced corn-fed Cajun chicken breast topped with zesty lime mayonnaise and 28-day dry aged rare sirloin served on grilled ciabatta, and plenty more.
Your sweet tooth with be satisfied by orange and saffron crème brulee and individual black forest cakes soaked in kirsch liqueur with lightly poached cherries and fresh cream.
Fusion Tea is served Thursday to Sunday 12.30pm – 4.30pm priced from €36.95. Pre-booking is essential: visit www.clontarfcastle.ie or call 01 8332321. 
How to enter? 
Simply email your name and location to competitions@thejournal.ie with 'Family Magazine – Clontarf Castle Hotel' in the subject line. If you haven't already, you'll also need to subscribe to our Family Magazine mailing list by entering your email address into the box below.
It's that easy – and as well as being added to the draw, you'll be kept up-to-date on the latest family features and offers, so it's a win-win. Don't forget to like us on Facebook and Twitter too!
Prize is Fusion Tea for two people. Subject to availability, non-transferable, prior booking essential. Full Journal Media terms and conditions are available here.