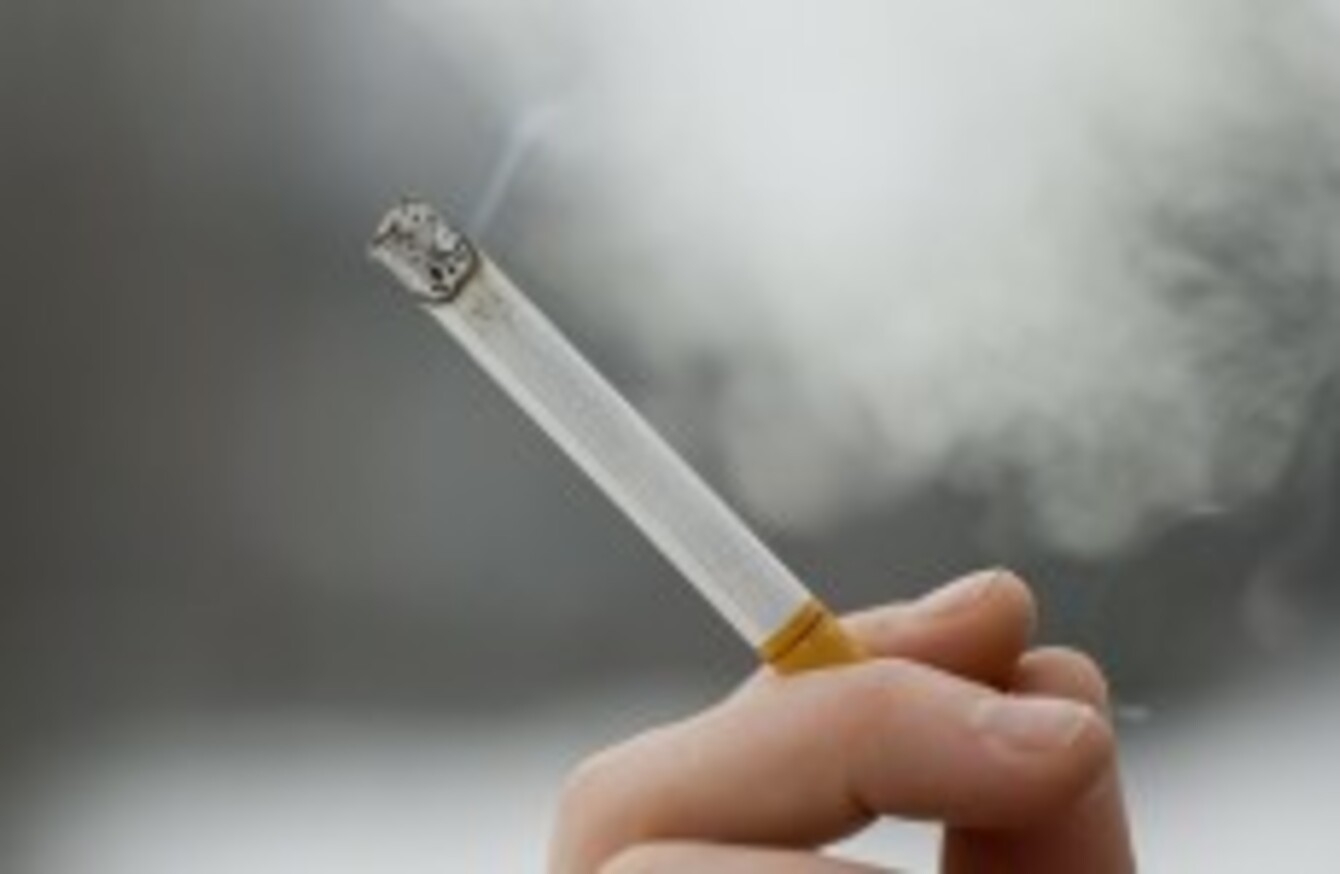 Image: raham Hughes/The Canadian Press/Press Association Images
Image: raham Hughes/The Canadian Press/Press Association Images
A STUDY OF more than one million women has found that giving up smoking gave them a high chance of extending their life by ten years – as long as they gave up early enough.
The study which looked at 1.3 million women over the course of five years and was published today in The Lancet found that female smokers are likely to die at least ten years earlier than non-smokers – but stopping before the age of 40 means this likelihood is cut by more than 90 per cent.
Women who stopped before the age of 30 saw the liklihood cut by a massive 97 per cent, the study found.
This is one of the biggest studies so far to find that both the hazards of smoking and also the benefits of stopping are far bigger than previous studies have suggested.
The women recruited for the study, all aged between 50 and 65,  were asked questions about their lifestyle, medical and social factors and resurveyed over the course of around twelve years. Around 66,000 of the women died over the course of the study.
The women who were smokers when they were resurveyed after the first three years were almost three times as likely as non-smokers to die over the following 9 years
Of the 20 per cent of women in the group who were smokers, two thirds of the deaths were found to have been caused by smoking.
The report did not give details on whether the women who had given up smoking suffered from an increased risk of non-fatal illnesses.
"If women smoke like men, they die like men – but whether they are men or women, smokers who stop before reaching middle age will on average gain about an extra ten years of life," said Professor Richard Peto from the University of Oxford, a co-author of the study.
Both in the UK and in the USA, women born around 1940 were the first generation in which many smoked substantial numbers of cigarettes throughout adult life.  Hence, only in the 21st century could we observe directly the full effects of prolonged smoking, and of prolonged cessation, on premature mortality among women.
The study was published in The Lancet today to mark the 100th anniversary of the birth of Richard Doll, a physiologist who was one of the first people to identify the link between lung cancer and smoking.