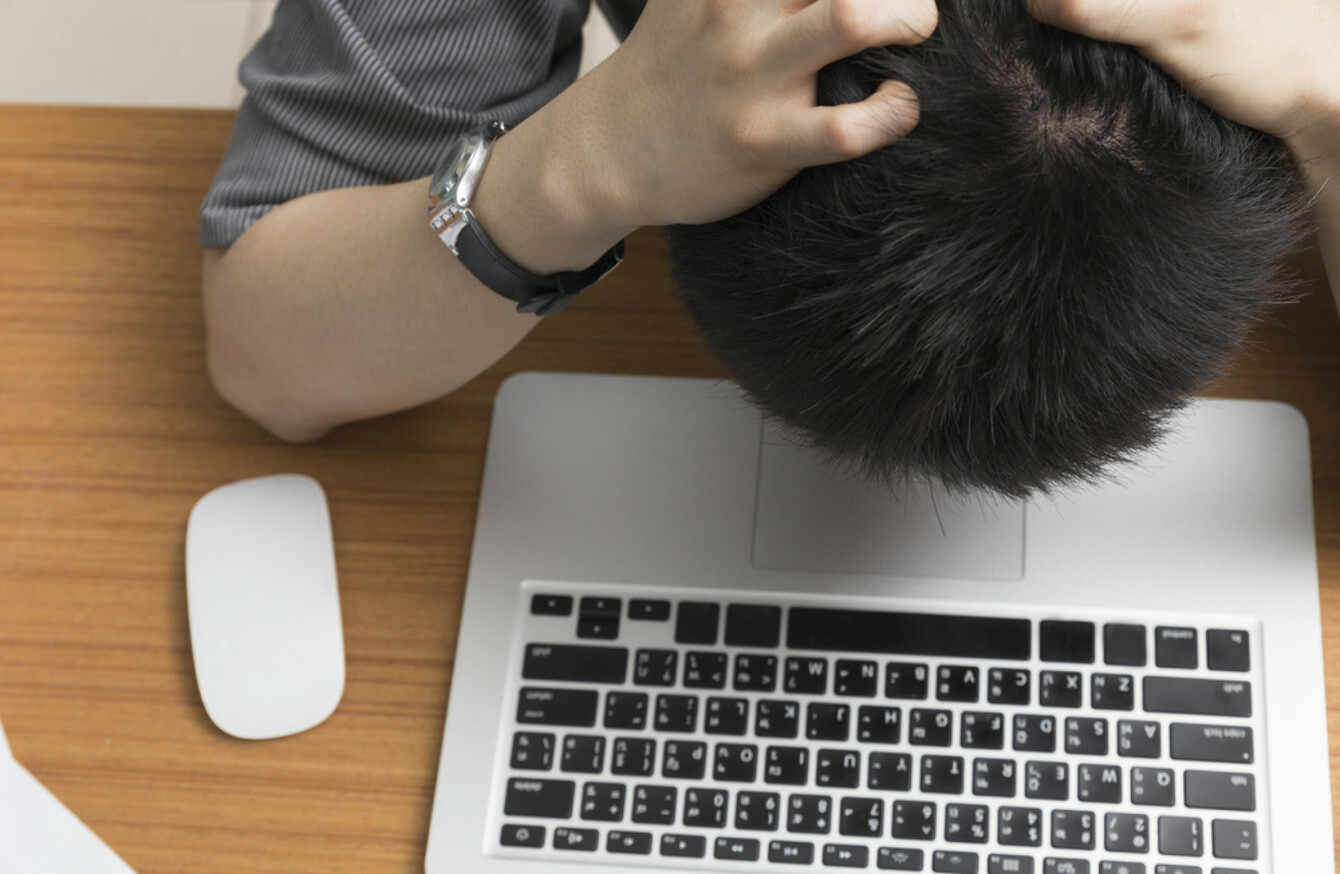 Image: Shutterstock/88studio
Image: Shutterstock/88studio
A FORMER RESIDENTIAL support worker has been awarded €15,000 in a case of unfair dismissal against his former employers.
The Workplace Relations Commission (WRC) found that the worker did not have the grievances he raised listened to and that his employer made no "real attempt" to resolve matters and "instead remained silent".
The staff member was assaulted two times in work in quick succession, and described receiving regular threats of violence to him in his work.
Although he resigned from the position following a period of suspension, it was ruled that he was left with no option but to resign due to the way his complaints had been handled.
'Received no support'
The man was employed as a residential support worker, working primarily with children from July 2014 to April 2017.
His job involved working in emergency residential respite, medium and long-term children's residential homes and community-based services.
It's his contention that his employers "failed to provide [him] with a safe place and system of work".
In his complaint, he wrote: "I was assaulted on 5 October 2016 and 2 November 2016. I received no support from my employer. I had wages deducted from my salary while on sick leave following the assaults.
I was then made the subject of a complaint and despite my best efforts was unable to get the matter independently adjudicated by my employer. I was suspended with pay on 15 December 2016… As I was unable to resolve matters with my employer I was reluctantly forced to leave my employment on 24/4/17.
The employer said that the worker resigned from his position, and was the subject of two separate complaints at the time.
'Something untoward'
The WRC adjudicator noted that the worker was in a career "which undoubtedly can be very rewarding but also very stressful and carry with it the risk of assault and injury".
The adjudicator was critical of the HR practices used by the employer, and how it dealt with complaints and issues raised by the worker.
He noted that – on 22 and 23 August – it shows that the staff member was exercising his right to raise a grievance against his unit manager.
"Instead of taking ownership of the grievance, and for reasons unknown and unexplained, HR passed the issue to the regional manager," the adjudication officer said.
The regional manager then told the claimant: "I am confident of an immediate improvement in the environment… I trust that your concerns have now been appropriately addressed."
The adjudicator said: "I find it somewhat extraordinary that the regional director stated that he was confident of an immediate improvement in the environment following the raising of some of the claimant's concerns with the unit manager…
This would appear to acknowledge that something untoward had been discussed or uncovered.
It was judged that HR should have intervened at this stage to correct the grievance process, and it resulted in a "missed opportunity".
"As a result of this it is understandable as to how the situation escalated and both parties became entrenched in their positions," it was noted.
Other issues that exacerbated the problem included scheduling a performance review for the worker on his first day of annual leave, and a lack of answer provided when he asked for a transfer.
#Open journalism No news is bad news Support The Journal

Your contributions will help us continue to deliver the stories that are important to you

Support us now
'A very disturbing picture'
Correspondence to the regional manager in November 2016 "paints a very disturbing picture of the claimant's working environment," the adjudicator said.
The two assaults on the worker were referenced, including that he required medical attention for both. The fears he felt were "very real at that time", the WRC officer noted, and said that a feeling of a lack of management support and response contributed to his sense of exposure and isolation.
"The claimant regularly received threats of violence from a named client and had a rock thrown at him through a window, a laundry basket ran into his stomach, (witnessed by staff) and repeated threats of violence," he said.
He also expressed his real fear of being on the end of a more serious complaint due to the behaviour of the same client, whereby she would walk around in various stages of undress and shower with the door open.
When a complaint was made subsequently by the man's unit manager, the adjudicator said the employer demonstrated "a clear bias in its handling of the complaint".
When he was suspended from his position in December 2016 on the back of this and another complaint from a young person who was subject to these services, the worker eventually resigned citing "the interests of my own health and wellbeing".
The WRC adjudicator said that he "found it extraordinary and unacceptable that when a client raises a complaint in writing, it can be acted upon within 24 hours, yet when an employee raises a grievance and the respondent fails to implement its own procedures correctly that it should result in the complaint making no advance for six months".
The worker had "no alternative but to resign," he added, as the "action and inaction" from his employer made his position "untenable".
The man was adjudged to have been unfairly dismissed and awarded €15,000 in compensation.
Comments have been closed for legal reasons