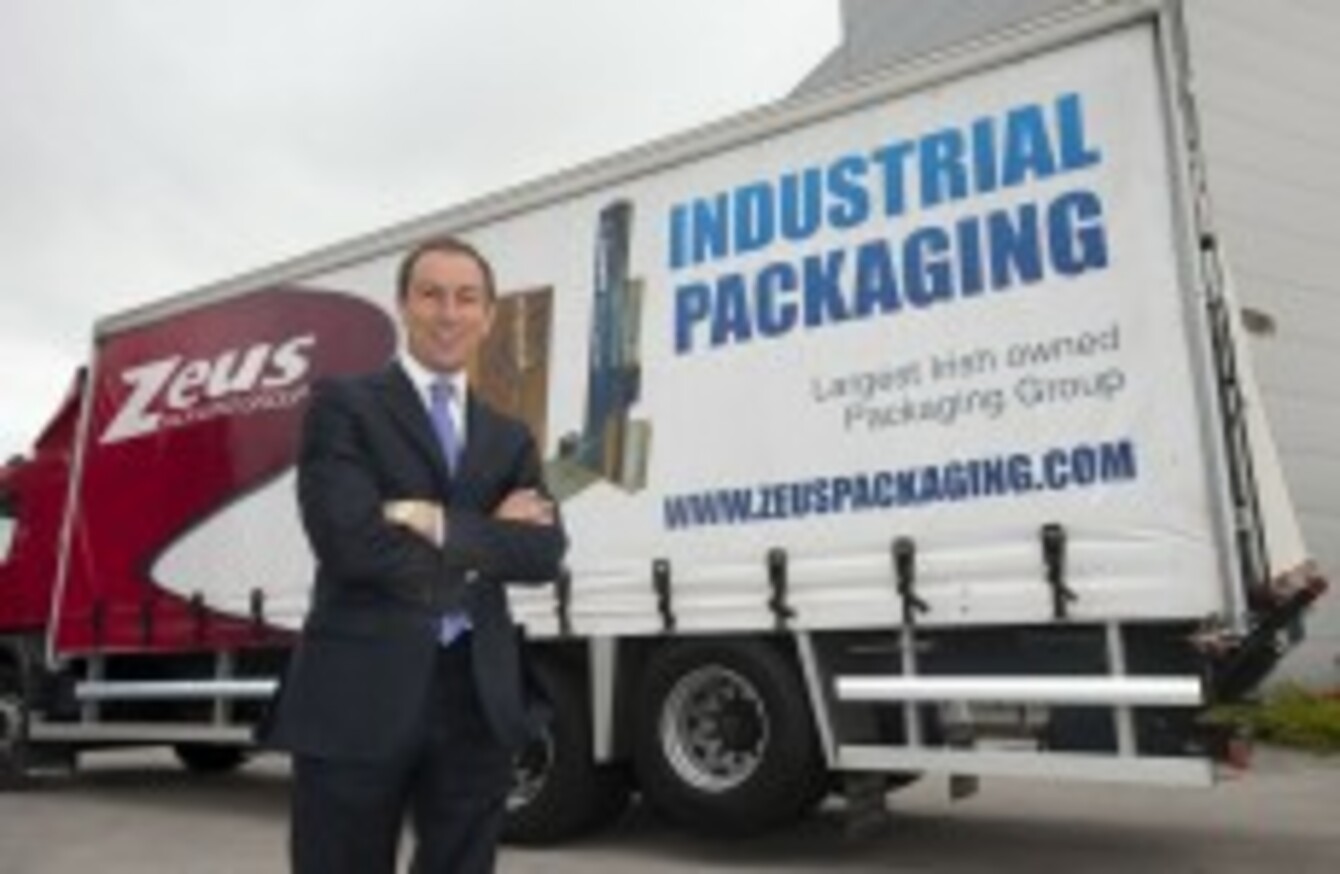 Brian O'Sullivan, CEO Zeus Packaging Group
Brian O'Sullivan, CEO Zeus Packaging Group
ZEUS PACKAGING GROUP announced this week that they acquired Russell Will, a leading Irish supplier to the hospitality, catering, fast food, leisure and healthcare industries.
This brings the number of acquisitions by the Zeus Group to 9 since it started operations in 1998 and the company said this latest move will see its revenues from from €85 million in 2012 to €100 million in 2013.
The Zeus Packaging Group is owned and managed by Cork entrepreneur, Brian O'Sullivan, and currently has operations in Ireland, UK, Spain, Poland and China.  By January 2013, the company said it will have expanded their operations further in the EU with the opening of its new sales office in Dusseldorf, Germany.
Brian O'Sullivan said the company looked forward to passing on the benefits of the new partnership to the company's customers.
"Zeus has had a 20 per cent organic growth over the last four years and has provided competitive prices with excellent service to the many customers it has acquired," he said. "This acquisition shows our commitment and faith in business in Ireland."