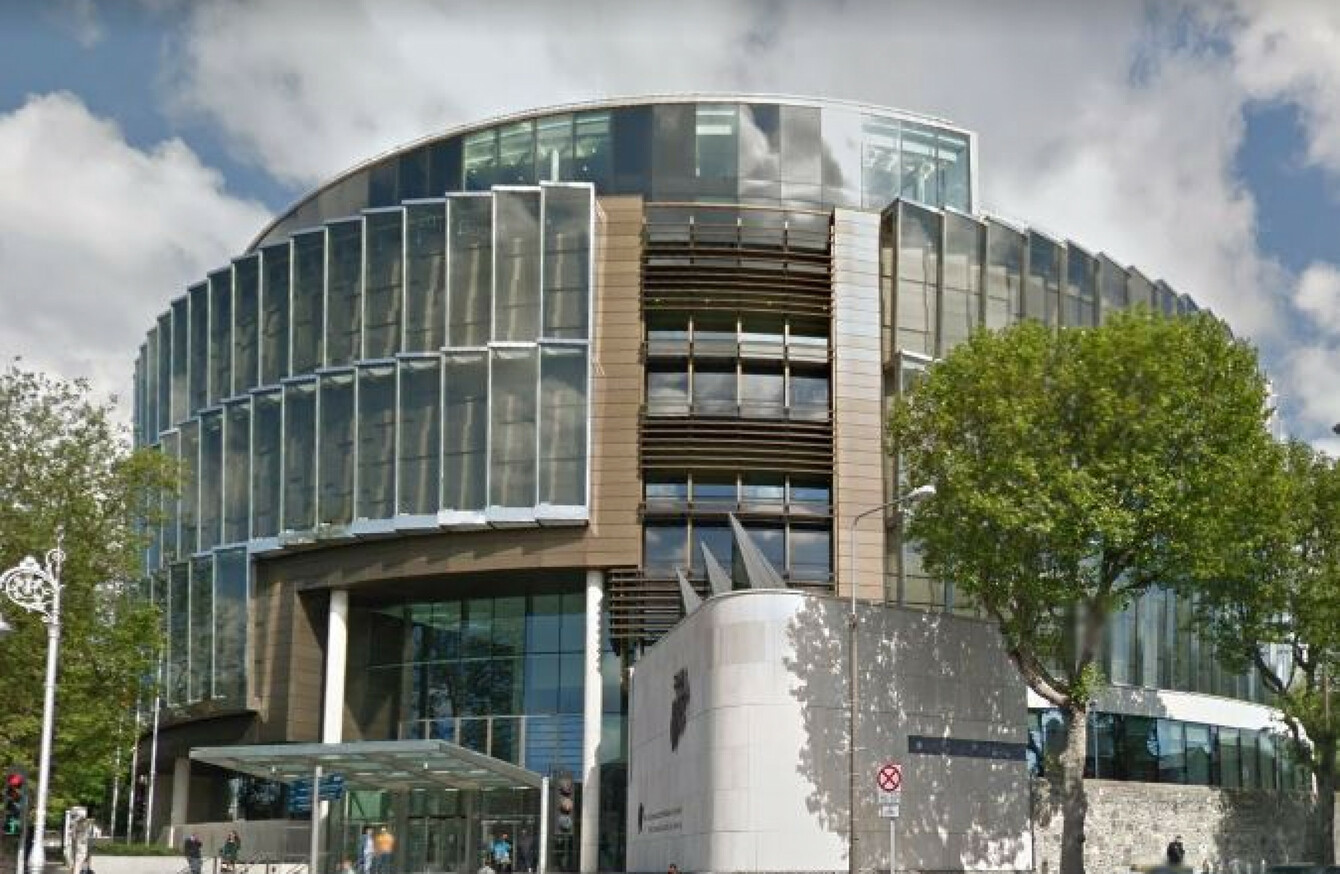 Dublin Circuit Criminal Court
Image: Google Maps
Dublin Circuit Criminal Court
Image: Google Maps
A MAN CARRIED out a violent attack on the home of his ex-girlfriend because he could not deal with the end of the relationship, a court has heard.
Derek Shevlin (24) had an imitation gun when he went to Ciara McGrath's family home and threatened to shoot her father.
Shevlin of Castletimon Road, Coolock, Dublin pleaded guilty to making a threat to kill David McGrath and to damaging property at Cromcastle Road on 11 September 2015.
Dublin Circuit Criminal Court heard that Derek Shevlin and Ciara McGrath had dated for five years but the relationship ended in January 2015.
Eoin Hardiman BL, defending, said the attack by Shevlin was "the culmination of his total failure to deal with the end of the relationship" with McGrath.
The court heard that at one o'clock in the morning McGrath's father was awoken by Shevlin shouting in front of his home on Cromcastle Road, Coolock, Dublin.
Shevlin was demanding money for an iPhone he had bought his ex for Christmas 2013. He shouted "you made a thick out of me" at McGrath's father and demanded €400 for the phone.
Shevlin had a hurley with him and used it to smash in the front door and front window of the house and the windows in a van parked in the driveway.
He then pulled what appeared to be a small black handgun out and pointed it in the air towards McGrath's father and said "you better have the money". He also began shouting abuse about his ex-partner.
Garda Ronan Darcy said that David McGrath was afraid when he saw the gun and jumped back into the room.
Shevlin said the gun was not loaded but told David McGrath he would be back the next day and it would be loaded. He was shouting he was "going to get Ciara and shoot Mr McGrath".
After his arrest, Shevlin told gardaí he had "lost it" on the night and just "wanted what I'm owed". He has 15 previous convictions including convictions for robbery and firearms offences.
Hardiman handed in a lengthy psychological report on behalf of his client. Judge Karen O'Connor said she needed time to study the report and adjourned sentencing to 6 December.
She remanded Shevlin on continuing bail to that date.
Comments have been closed for legal reasons.