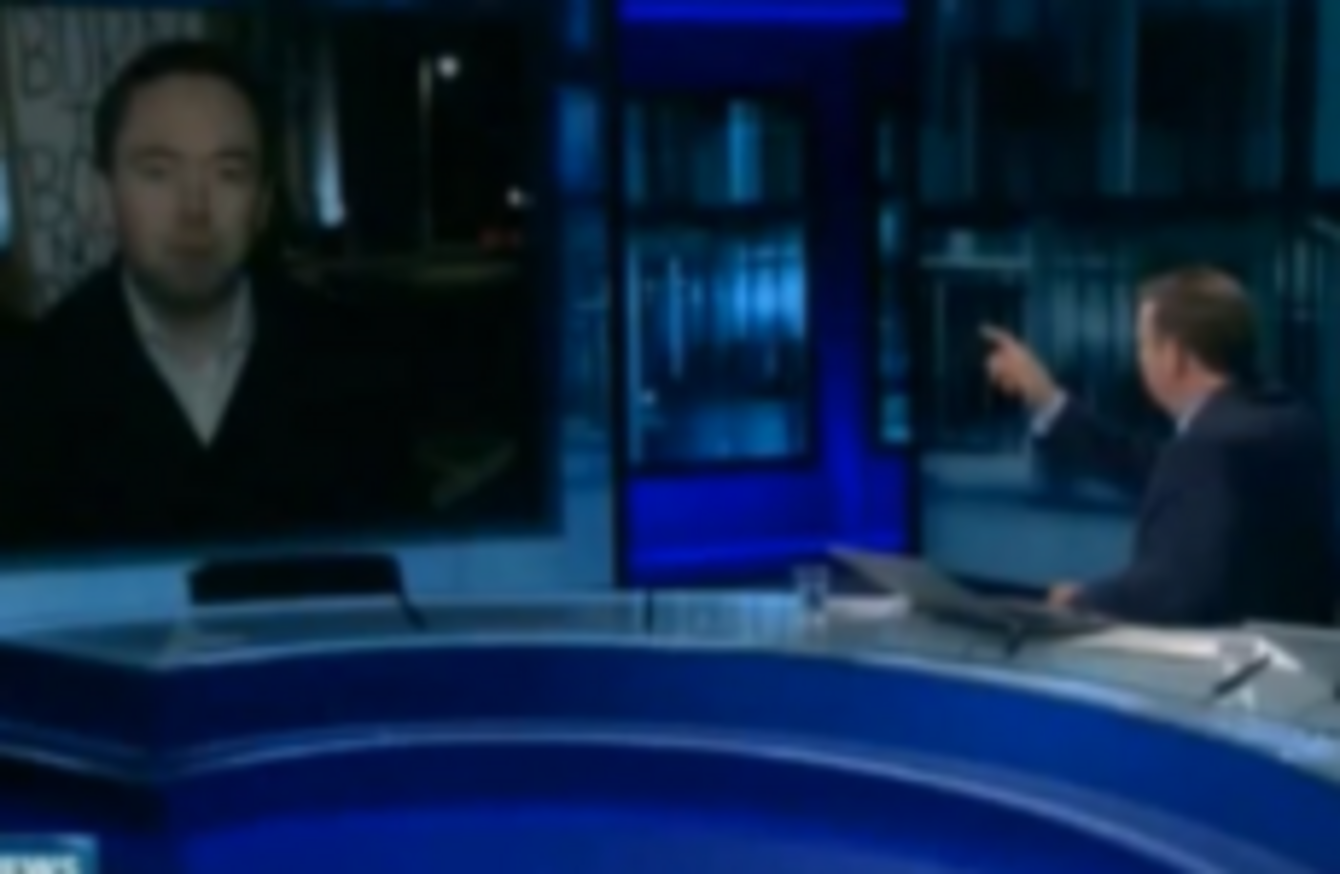 The interview that led to the protest.
Image: RTÉ screengrab
The interview that led to the protest.
Image: RTÉ screengrab
A MAN IS reported to have been arrested this evening during a protest outside RTÉ.
The broadcaster is reporting this evening that the man was part of a group called Dublin Says No, whose members were protesting against a comment made by RTÉ news presenter Bryan Dobson.
The man is believed to have climbed over a wall to access the RTÉ campus.
Gardaí could not be reached this evening to confirm if the man had been arrested.
A post published on the Dublin Says No Facebook page states that a protest was due to take place at 5pm this evening called Ireland Says No to Media Bias, and was organised by the Dublin Says No protest group.
The statement says that the protest was organised "because of, but not exclusively, as a result of Bryan Dobson's remark on the Six One News on the 27th November 2013, when he called two peaceful protesters 'idiots' live on air".

(exteriority/YouTube)
Following the broadcast in November, Dobson said he "never meant to cause offence" with his words.
The two protesters who Dobson appeared to be talking about are said to be members of Dublin Says No.
The group protesting tonight said they have a "major issue" with RTÉ because "they don't report that many different Says No Groups are marching every week all around Ireland and receive no coverage at all".
They also believe that "RTÉ does not show a true reflection of what is happening around the country with the ill effects of [sic] austerity is having on many many families".