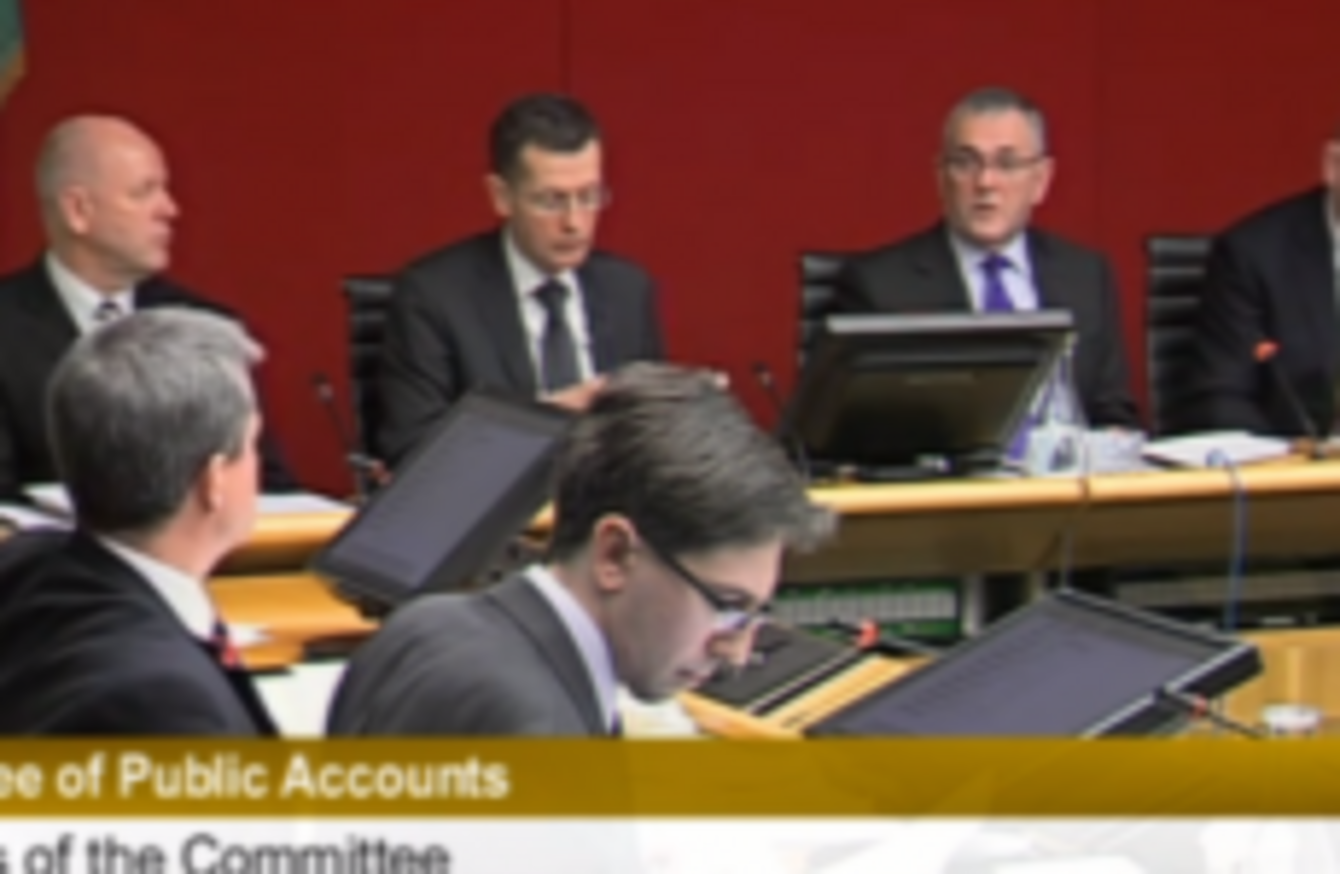 The PAC last week
Image: Oireachtas screengrab
The PAC last week
Image: Oireachtas screengrab
THE REHAB GROUP said today that legal action is being taken against the author of a letter sent about the group to the Public Accounts Committee.
In a strongly-worded statement, it also criticised the chairman of the PAC, TD John McGuinness.
Speaking to TheJournal.ie, McGuinness pointed out that the remarks Rehab was referring to in its statement were issued by PAC as a committee and not on behalf of any individual member.
Allegations
Last Thursday, the PAC said it had referred a letter containing "a number of serious allegations" against individuals linked to the Rehab Group to the gardaí.
The committee said that it had received a letter from the solicitors acting on behalf of the developer John Kelly.
The letter fell outside the remit of the committee, and the PAC met for over an hour on the issue. It was decided to send the letter to the gardaí.
The situation has taken a new turn with a statement released by the Rehab Group.
Rehab referred to the comments made by McGuinness in PAC's statement about the letter:
That the Chairman of Public Accounts Committee would comment publicly in this way on the allegations said to have been made, without having first given those persons who are said to be the subject of the allegations an opportunity to see the allegations, and to respond to them, is grossly unfair.
Rehab alleged that the comments have "caused serious harm to the Rehab Group, to individuals within the Rehab Group, and to its employees".
It has also caused unnecessary anxiety to persons who receive services from Rehab Group companies.
The Rehab Group also said it is particularly concerned that the PAC has "refused to provide it with a copy of the letter said to contain the allegations made".
It concluded: "We understand that legal proceedings are presently being issued in response to the allegations made by Mr Kelly."
Speaking to TheJournal.ie, John McGuinness said: "The statements or remarks that they are referring to were issued by the PAC as a committee and not as any individual member. They were issued after the matter was discussed in full, after unanimous agreement was reached across all members to issue the statement publicly".
He said the release of the statement "follows legal advice we were given".
The PAC is due to hold a further meeting with Rehab on 10 April.