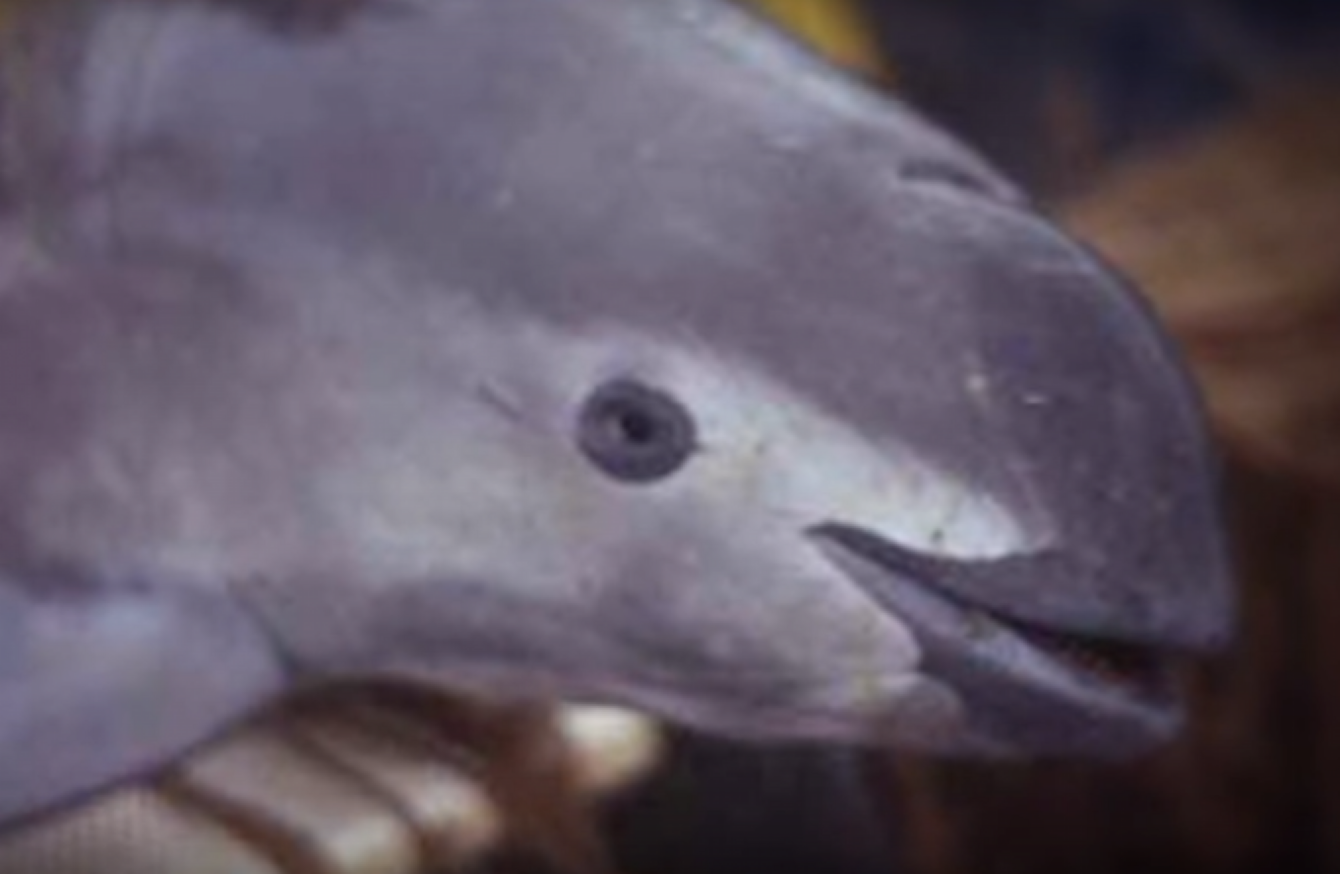 The vaquita marina is five-foot and has dark rings around the eyes.
The vaquita marina is five-foot and has dark rings around the eyes.
ONLY 60 OF the world's smallest porpoises remain and Mexican authorities are struggling to save the vaquita marina.
Mexico's government offered fishermen $70 million (€61.8 million) over two years if they stop using gillnets, which entangle and capture the porpoises, while new fishing methods are being found.
Fishermen continue to use gillnets illegally despite President Enrique Pena Nieto imposing a two-year ban on the nets in April 2015.
Fishermen are using the illegal gillnets to poach another endangered sea creature, the totoaba.
The totoaba fish is caught for its swim bladder which is then dried and sold on the black market in China.
WWF, the World Wildlife Fund, are calling for a full fishing ban in the vaquita's refuge in northwestern Mexico.
Sunshine Antonio Rodriguez Pena, president of the fishing cooperative of the port of San Felipe, said his group would lodge a complaint before the United Nations if a fishing ban were to be imposed.
"They are completely crazy," he said.
They should just declare (the vaquita) extinct because fishermen are not killing it".
Rodriguez said other factors are to blame, such as predators, algae or toxins.
There's still hope…
There were 200 'vaquita marina' left by 2012 and then their numbers fell to just 100 in 2014.
President Enrique Pena Nieto imposed a two-year ban on gillnets in April 2015 and increased the vaquita protection area tenfold to 13,000 square kilometres.
Pena Nieto also deployed navy reinforcements to enforce the ban.
Mexico's director of the World Wildlife Fund (WWF) Omar Vidal says that the measures have been "insufficient" and that fishermen camouflage the gillnets with legal ones.
The International Committee for the Recovery of the Vaquita (CIRVA) is calling for the two-year gillnet ban to become permanent.
The chairman of CIRVA, Lorenzo Rojas-Bracho said:
There's still hope for the vaquita as other national treasures have recovered in the past, such as elephant seals, which once numbered 20 and now number more than 150,000.