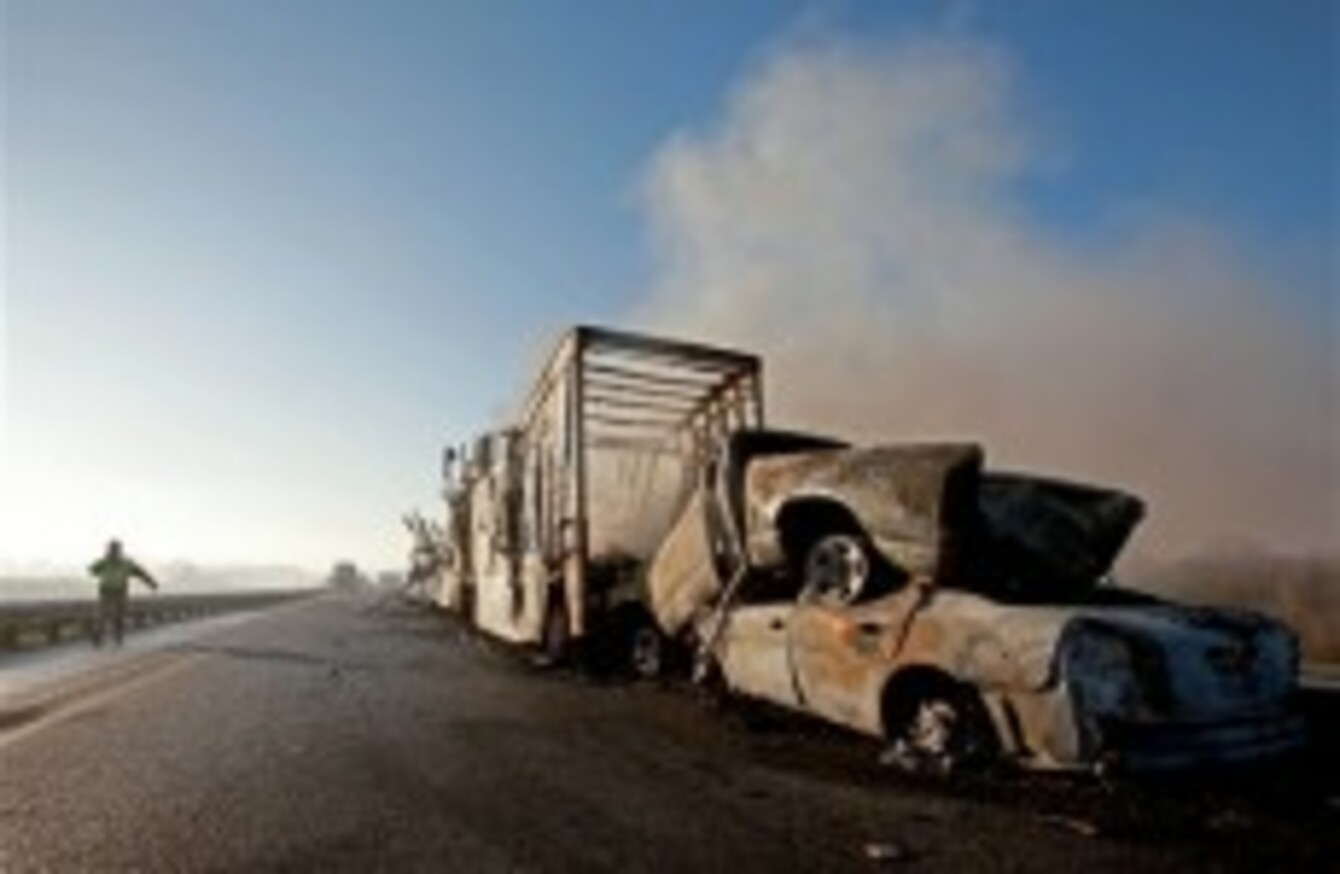 Image: AP Photo/The Gainesville Sun, Matt Stamey
Image: AP Photo/The Gainesville Sun, Matt Stamey
TEN PEOPLE HAVE died in a mutli-vehicle motorway pile up involving at least 12 cars and six trucks on a motorway in Florida, USA.
The crash occurred before daybreak on Sunday on Interstate 75 near Gainseville, the BBC reports.  At least 18 people were brought to hospital following the incident.
Authorities are still attempting to determine the cause of the fatal pile-up, however it is reported that there was reduced visibility due to fog and smoke on Interstate 75 at the time of the crash.
The motorway had been closed for some time due to a nearby marsh fire – the cause of which is also the subject of an investigation, reports the Chicago Tribune.
Florida crash

Florida crash

Florida crash

Florida crash

Florida crash

Florida crash

Florida crash