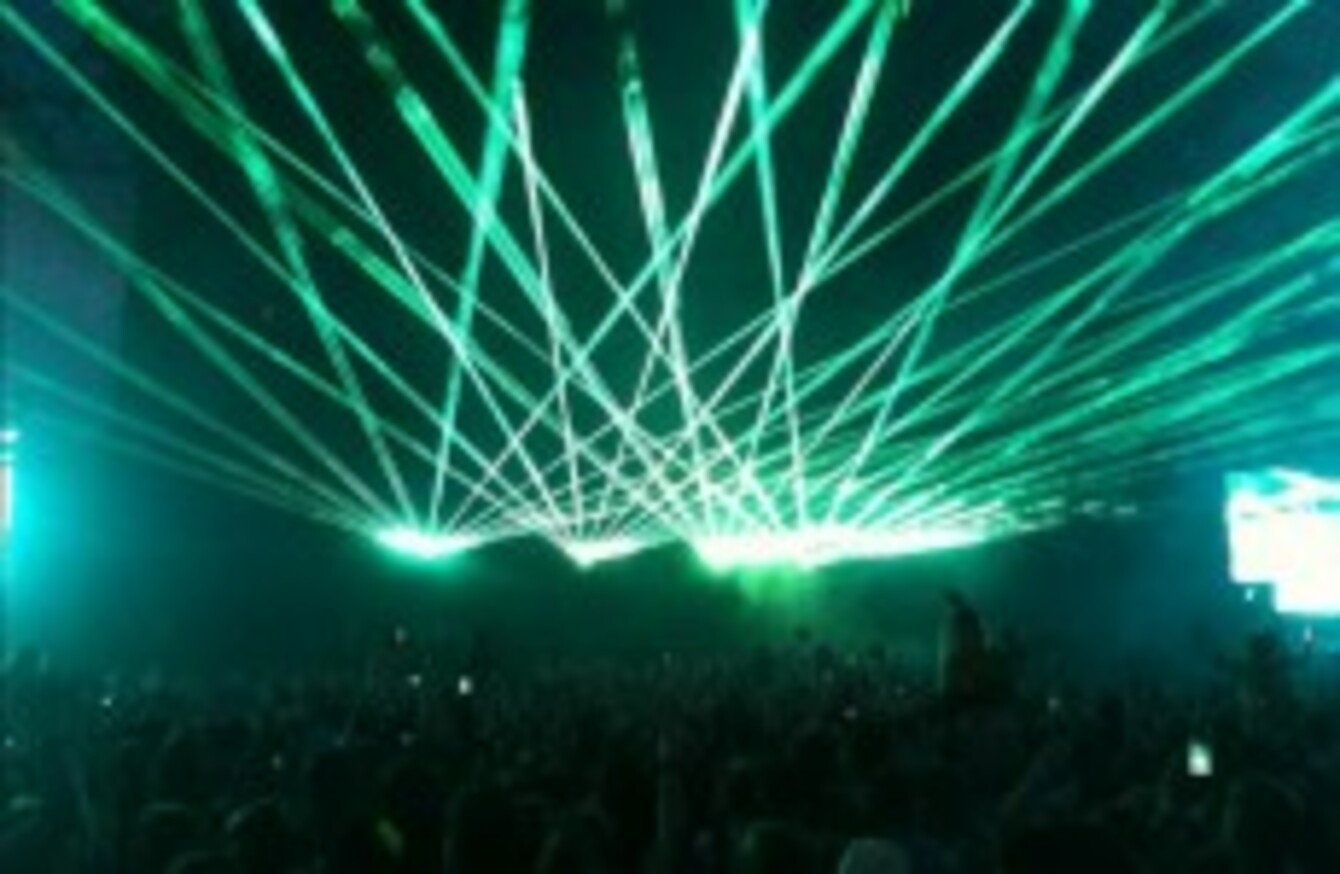 Swedish House Mafia perform at Phoenix Park last week.
Image: MCD via Twitter
Swedish House Mafia perform at Phoenix Park last week.
Image: MCD via Twitter
THREE PEOPLE WERE stabbed at a Swedish House Mafia concert in the southern English town of Milton Keynes last night.
The incident happened during the concert at the Milton Keynes Bowl just after 6pm yesterday according to local police and came exactly a week after violence marred the electronic dance group's performance in Phoenix Park.
A total of 11 people were stabbed, and two people died from drug overdoes at the group's concert in Dublin last weekend with dozens arrested during the course of the day.
In a statement Thames Valley Police said that it appeared a fight broke out in the main arena at 6.15pm with three people receiving stabbing injuries.
One of the men, 23, sustained a punctured lung and is currently in hospital. Another, 24, received a cut to his head and arm and a 23-year-old man was treated for minor injuries.
Police say that three people were also arrested on suspicion of possession and intent to supply class A drugs including a 19-year-old man from Liverpool, a 26-year-old man from London, and a 37-year-old man from Ipswich. All are currently being questioned.
Despite this, police said they were happy with how the event passed off.
"This appears to have been an isolated incident, and overall we are very pleased with how the event passed off, but we would like to trace the person responsible for this assault," Detective Chief Inspector Justin Fletcher said.
The Justice Minister Alan Shatter has ordered a review of all aspects of the concert in Phoenix Park last weekend following the violence and trouble. The report of the Garda Commissioner is expected by the end of the month.
There have been calls for airport-style security checks at some concerts and an apology from promoters MCD following the incidents last weekend.