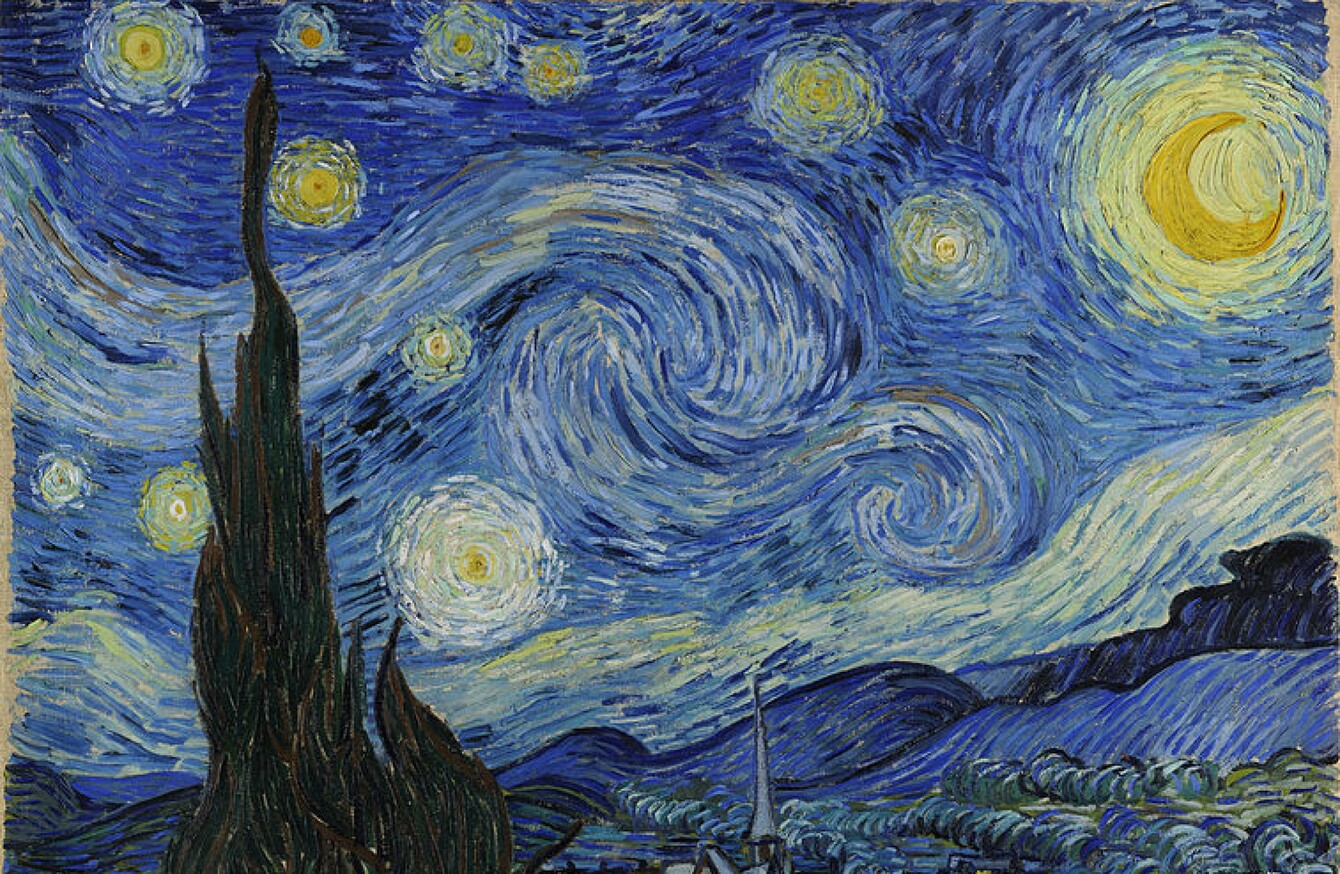 We're not saying your photos will look *exactly* like a Van Gogh painting, but that's what one of these apps will try to do.
We're not saying your photos will look *exactly* like a Van Gogh painting, but that's what one of these apps will try to do.
EACH WEEK, WE highlight five apps that are worth downloading for your smartphone and tablet. There are a lot of apps released on a daily basis, but not all of them are worth paying attention to.
This week features zooming GIFs, photos in van Gogh's art style and a race to be king.
Pikazo
For: iOS, Android
Cost: €0.99 (iOS) €1.08 (Android)
- You have so many photo and filter apps but what about one a little more artsy?
- Pikazo changes the style of your photos so it looks like a piece of art like Picasso or Van Gogh.
- Creating one is pretty easy. Choose the photo, choose the style and let the app work its magic.
- You have to wait a little bit before you get the new photo back. The app will tell you where it is in the queue but it will take a few minutes for it to be completed (from our own experiences). Some photos you get back will look like works of art. Others, not so much.
- One of the more entertaining photo apps to experiment with. You'll have a lot of fun testing out different kinds of images.
Pang Camera
For: Android
Cost: Free
- Pang Camera has only one thing in mind. To help you create GIFs through your camera.
- The app is easy to use. Record a short video, add in zoom effects and/or text and save it as a gif or mp4 video.
- The options allow you to zoom in gradually, in an instant or by steps (zooming in further and further every second).
-  It's very quick in processing your video and you have the option to share it through traditional means, send it as a link or post it through Facebook Messenger.
- For those who like Vine-like videos/GIFs but with a small twist.
YouTube Gaming 
For: iOS, Android
Cost: Free
- It's been around a while on the web but YouTube's answer to Twitch has arrived over here in Ireland.
- It's effectively a portal for gaming on YouTube. All your favourite and popular games are covered here as well as specific channels that you can follow. It will also cover those videos that are gaming-related too like cooking, costume design, and films.
- Each game gets its own page filled with recommended videos, playthroughs, livestreams and other bits of information designed to flesh it out.
- Probably the most interesting feature is the inclusion of livestreaming your mobile games. This is only on Android, but if that isn't your thing, you can just record the footage and then upload it later.
- For those interested in gaming, it's a no-brainer.
Source: YouTube Spotlight/YouTube
VideoSlam
For: iOS
Cost: Free (€3.99 for pro version)
- Maybe you take a lot of photos on your phone but many of them don't make the final cut on Facebook, Twitter, Instagram and others. If so, there's another way to get some life out of them.
- VideoSlam combines all your photos and videos together to create a quick and easy video for you to share.
#Open journalism No news is bad news Support The Journal

Your contributions will help us continue to deliver the stories that are important to you

Support us now
- You're asked to combine photos and videos over a set period (hours, days weeks months and years depending on how many photos you have), and let it do its work.
- Once it's created, you can add themes, adjust the speed and set reminders to film more if you want to create a more comprehensive video. There's also a pro mode that removes the watermark (which can be removed on its own for €2.99) and offers more themes for you to access.
- Handy for those who take a lot of photos but don't know what to do with them.
Road to be King
For: iOS, Android
Cost: Free
- There are numerous endless runners out there but you need to be something special to stand out. Thankfully, this is one of those examples.
- Road to be King has some elements of that genre but it brings with it its own unique ideas, wrapping it up in a delightful cartoon style.
- You move your character by placing your finger down and moving around, similar to Shooty Skies. Your job is to collect crystals, treasure chests, and beat or avoid enemies and obstacles.
- It quickly becomes frantic, but taking your finger off will pause it, giving you a much-needed breather
- A game that's perfect for short bursts or longer playthroughs.
Source: NoodlecakeGames/YouTube