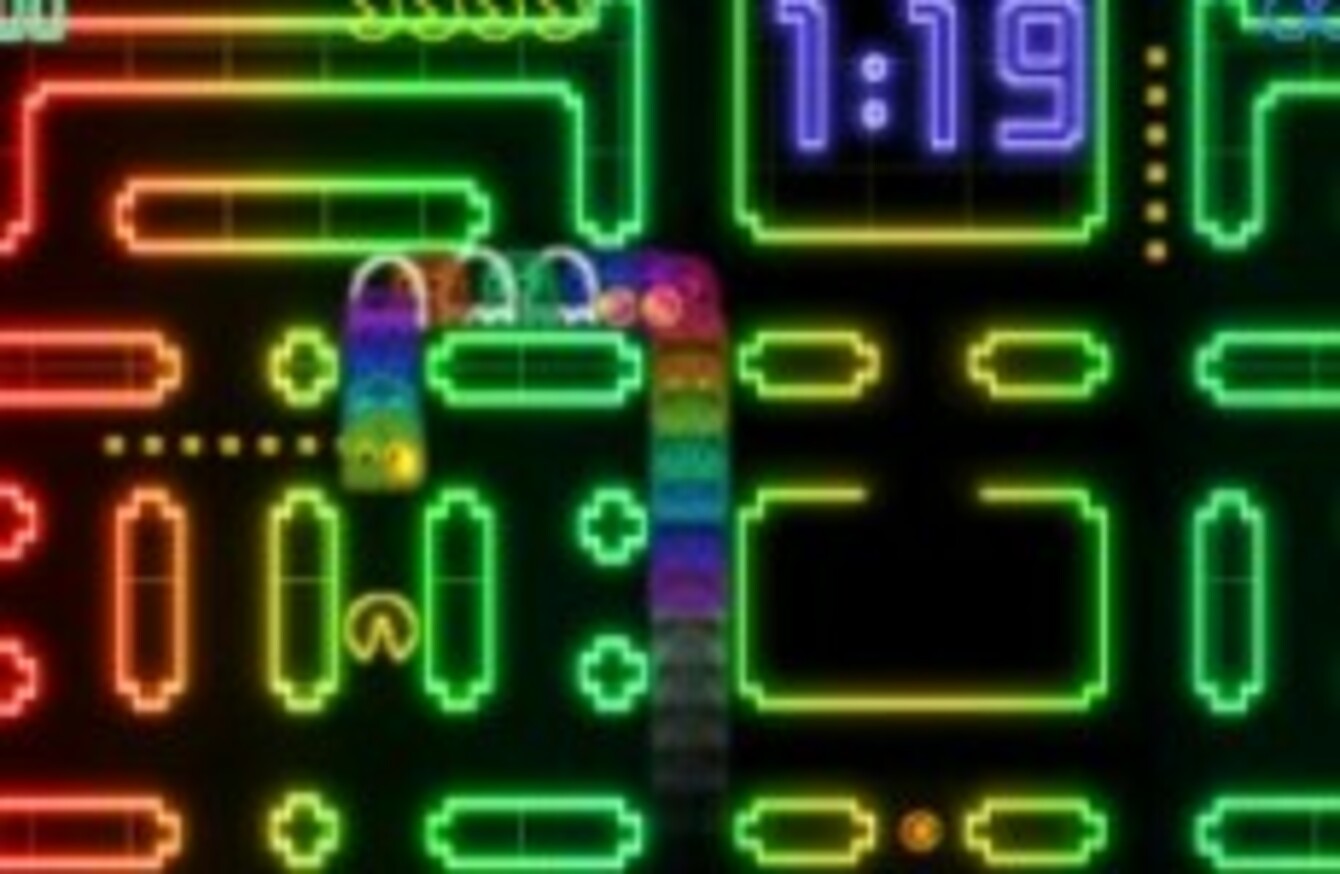 EACH WEEK, WE highlight five apps that are worth downloading for your smartphone and tablet. There are a lot of apps released on a daily basis, but not all of them are worth paying attention to.
This week features the ability to create your own video GIFs, a rapid-fire video camera and the natural evolution of Pac-Man.
Giphy Cam
For: iOS
Cost: Free
- Unless you've been living under a rock, GIFs have exploded in popularity in recent years. They appear everywhere and have made their way to messaging apps as well.
- Giphy is one of the biggest GIFs sites out there and Giphy Cam is the natural extension of that. Instead of choosing a GIF from another site, you create your own using your camera.
- By using the templates available, you can create a straightforward GIF or include some fun elements like blowing out a birthday cake, recreating the 'deal with it' meme or trying to feed yourself with popcorn.
- It's silly, but that's what makes it so good. Your GIFs will either be flawless recreations or fail badly. Either way, the end result is always good and you can share them anywhere you want.
- This is one that's will likely blow up over the next few weeks so be prepared.
Storage Cleaner Pro
For: Windows Mobile
Cost: Free
- Most new Windows Mobile devices tend to have only 8GB of space, meaning you have to be careful with space (although two new flagships devices are expected to arrive later so that will change).
- Storage Cleaner Pro deals with temporary files. It scans your device, tells you how much space can be freed up and cleans it for you.
- It generally deals with files saved on cache, for both your phone and installed apps. Its usefulness depends on the type of apps you use.
- Essentially, it's not going to solve all your problems, but it will clear up some space when you get close to full so you don't end up with no space.
- Handy if you need to free up a little more space on your phone.
Walk Me Up
For: iOS, Android
Cost: Free
- Getting up in the morning isn't exactly the easiest thing to do, is it? Actually, it's incredibly difficult.
- There are numerous alarms with a gimmick to get you up out of bed and Walk Me Up is the latest addition.
- As the name might suggest, you set your alarm and when it goes off, the only way you can turn it off is by walking around.
- You can't shake it to turn off unfortunately (we tried), but if you want to make things extra difficult, you can turn off the snooze button.
- For those who just find it too difficult to get themselves out of bed.
Source: Abhinay Bagaria/YouTube
FastCap
For: iOS
Cost: Free
- Alongside GIFs, videos are also exploding in popularity right now and for many, speed is everything.
- FastCap wants to help you with that, capturing footage almost immediately so you don't miss a thing.
- It starts recording as soon as you open the app and to its credit, it boots up pretty quickly (once you get past the tutorial the first time you open it).
- When you're finished, you can trim the video, share it with someone or save it on your phone. The latter allows you to edit it further so you won't have to worry about posting raw video.
- It's very basic, but it's useful to those who rather shoot first and edit later.
#Open journalism No news is bad news Support The Journal

Your contributions will help us continue to deliver the stories that are important to you

Support us now
Pac-Man Championship Edition DX
For: iOS, Android 
Cost: €4.99 (iOS) €5.60 (Android)
- You all know the drill with Pac-Man (he has been around for 35 years in fairness), but this isn't just the old, familiar game with a new lick of paint. No, there are many more new additions thrown into the mix.
- For one, stages are heavily expanded, the ghosts and power-ups are increased and there are a whole host of other challenges like time attack and ghost combo thrown into the mix. The mix of rapid speed and slow-mo (when you're almost caught by a ghost) keeps the tension high.
- For a game like this, swipe controls really suits it. While pinching to set off bombs can feel a bit awkward under pressure, they feel natural and it's normally your skill (or lack of) that makes or breaks your progress.
- It helps that the gameplay is just as addictive as the first one, and the increased presence of ghosts – it's not rare to have a row of them chasing you – are key to getting the highest possible score.
- A fantastic update of the classic series that you can play anywhere you want. And yes, it's definitely worth the asking price.
We hadn't time to play it yet but considering how loved it is, we should mention Final Fantasy VII is now available on iOS now (€15.99). We can't say if it's good or not, but the port does allow you to turn off random encounters and give your party max stats, handy for those who just want a nice trip down memory lane.
Source: Square Enix NA/YouTube