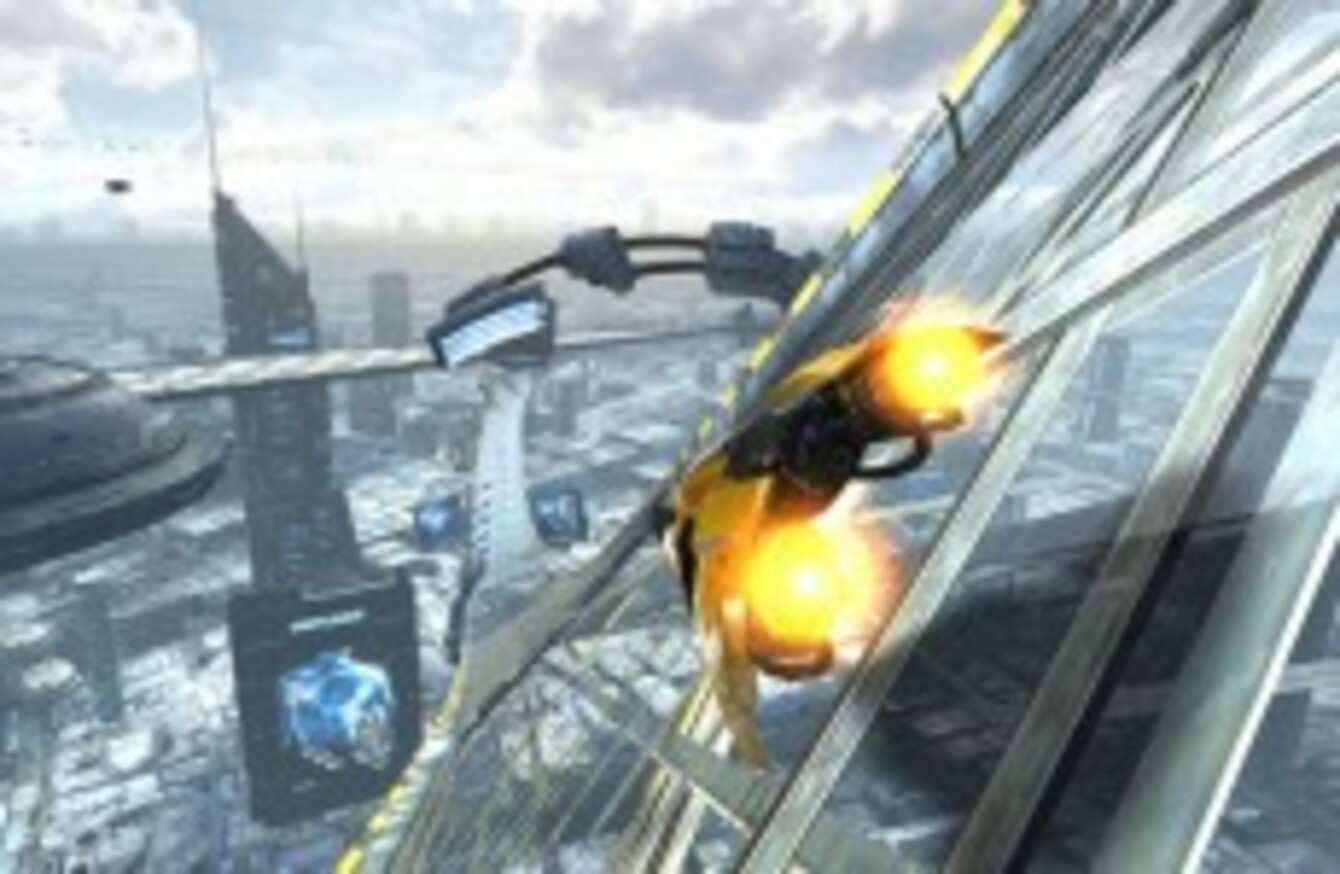 Image: AG Drive/App Store
Image: AG Drive/App Store
EACH WEEK, WE highlight five apps that are worth downloading for your smartphone and tablet. There are a lot of apps released on a daily basis, but not all of them are worth paying attention to.
This week features a GIF creator, the ability to create your own custom apps and an homage to the classic PS1 game Wipeout.
PHHHOTO
For: iOS, Android
Cost: Free
- There seems to be a massive flood of photos into GIFs apps popping up recently. While the idea isn't new, you already have the likes of Apple Live Photos, DSCO by VSCO and Instagram Boomerang. In all honesty, we could have placed any of them here.
- The one we like the most is PHHHOTO which has been around on iOS but has arrived on Android.
- Essentially, it takes five photos in rapid succession and stitches them together into the one quick GIF. If you want, you can add filters and use image stabilisation if it's a little too shaky to look at (although it does go well with the Halloween filters).
- You can save it directly to Instagram, Facebook, Twitter or Tumblr and it saves onto your photos collection automatically.
- One of the easiest ways to create your own custom GIFs.
Arrow Launcher
For: Android
Cost: Free
- Microsoft has been placing more of its focus on iOS and Android this year, the latter getting some of its own exclusive apps like Arrow Launcher.
- It kicks off by analysing which apps you use the most and asking you to pick your top ones. If one isn't there, you can scroll through your app tray and pick it out there.
- The launcher is split up into five parts: photos, apps, widgets, people and reminders. It learns your habits over time and presents the most common apps, people It even comes with its own dock option, which you can swipe up to see extra apps and quick settings like airplane mode and Bluetooth.
- It does take some getting used to. If you have a heavily customised home screen, then this will be a jarring change, but for those focused mostly on apps, they will find it useful.
- For those who like immediate access to their favourite apps.
Pocket Papers
For: iOS (Leaving Cert & Junior Cert versions)
Cost: Free (€9.99 for full)
- Yes, for most of us, we don't have to do the Junior or Leaving Cert ever again (if the flashbacks scared you, consider our Halloween quota fulfilled), but maybe you know someone who is.
- You're still with us? Great, Pocket Papers is a simple way to access JC and LC papers, aural recordings and marking schemes from all subjects.
- The free version gives you access to the 2015 version, but if you pay, you get papers going back as far as 2008. Also, both Junior and Leaving cert versions are unlocked, provided you're using the same device.
- It also includes aural exams as well and a log book for specific formulas. The screen size of a smartphone means you'll likely have to zoom in to read certain things, but the layout is clean and easy to navigate.
- A handy reference point for those preparing for June 2016.
KWGT Kustom Widget Maker
For: Android
Cost: Free (€2.99 for pro version)
- We're going to kick this one off with a warning. If you like things to be easy, this is not for you. This is packed with customisation features that will take time to learn.
- Now that's out of the way, KWGT allows you to create custom widgets, right down to the style and what info appears in them. Your imagination is the limit here.
- The range of widgets you can create with the free version alone is impressive and provided you're willing to put in the work, you can create any style of clock, music player, weather reports, etc.
- The pro version removes ads, unlocks all external skins and gives you a few other perks.
- Those who feel limited by the standard widgets offered will love this.
AG Drive
For: iOS
Cost: €3.99
- Many of you will (fondly) remember the game Wipeout, one of the first games for the original Playstation. AG Drive has been around for a bit, but it has a new lease of life thanks to the iPhone 6s graphics chip and 3D Touch and we missed it first time round so here it is.
- AG Drive is a more streamlined version of Wipeout and F-Zero and while it doesn't do anything majorly original, it gets most things right.
- For one, the game is graphically stunning to look at and at 60fps, it does a great job of conveying the feeling of speed as you zoom through each track. The tilt controls are surprisingly sharp and probably some of the best you get in a smartphone racing game (the virtual buttons on the other hand aren't so great).
- The real appeal of the game is just how bite-sized it is. You have different challenges like cup races, time trial, elimination, duel, speed challenge, but each one can be completed in the space of a minute or two. There are longer races, but you can dip in and out of it.
- A surprisingly impressive racing game that worth getting, even if it does take a bit of getting used to.