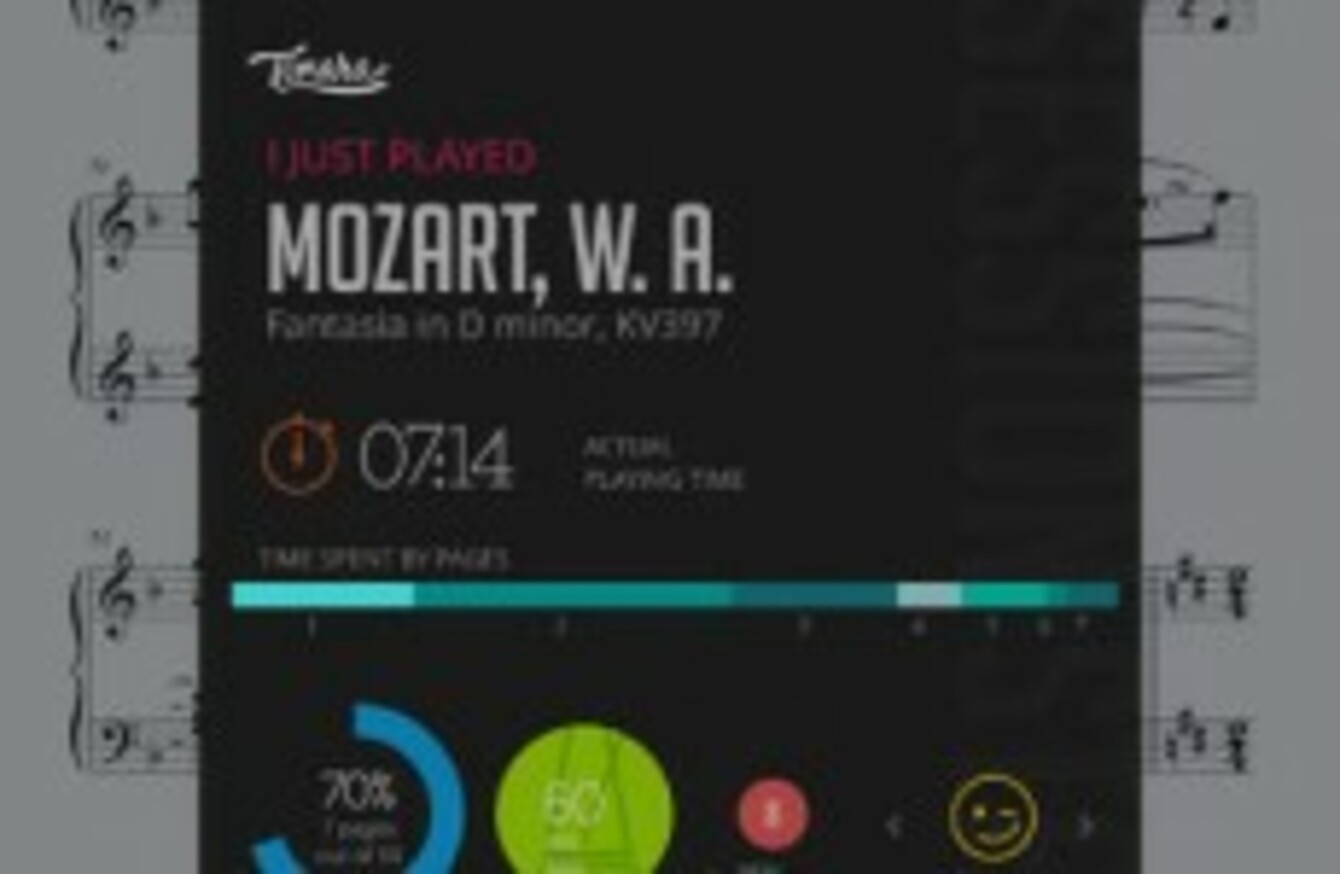 Image: Tonara/App Store
Image: Tonara/App Store
EACH WEEK, WE highlight five apps that are worth downloading for your smartphone and tablet. There are a lot of apps released on a daily basis, but not all of them are worth paying attention to.
This week includes a quick way to search across different sites, a solution for those who can't decide where to meet and an app that changes music sheets for the better.
Phlo
For: iOS
Cost: Free
- Phlo lets you search multiple search engines and sites to find what you want, taking in the likes of Google, Amazon, Pinterest, and Twitter among other sites.
- The app starts off with 30 different sites for you to search simultaneously, but you can add more to the list if you discover somewhere useful.
- A nice feature is the re-use option, which takes previous search terms you used or suggestions and allows you to tweak it slightly.
- It's incredibly useful if you're searching the same sites regularly, and in some cases, it can work better than the search engines provided.
- The app's was made free recently, but those wanting to invest in the Mac version will still have to pay.
(Image: Phlo/App Store)
AlarmPad (Beta)
For: Android
Cost: Free, €0.99 for Pro version
- Alarms on their own are only useful to a point. Set a time to get up and that's it.
- AlarmPad separates itself from other apps by providing context to your alarm times.
- Set a time and you're provided weather forecasts and info on any scheduled events you might have in your calendar.
- It also allows you to create your own personal message which it will then say when your alarm goes off. Just in case you forget you have that important meeting on.
- It's available for free, but it only allows you have five active alarms at any one time, and is ad-supported.
(Image: AlarmPad/Google Play)
Pin.it
For: Windows Phone
Cost: Free
- It's true that the lack of first-party apps on Windows Phone does harm it a little, but the work of many third-party developers in bringing them over more than makes up for it.
- The latest site to get the treatment is Pinterest, and Pin.it is a proper app built from the ground up.
- The interface is easy to navigate, nice and visual, making it almost similar to Instagram.
- The explore section is also rather useful, helping you find the most popular posts or look through categories.
- You can also pin your favourite users and boards to your Start Screen, should you need easy access to them.
#Open journalism No news is bad news Support The Journal

Your contributions will help us continue to deliver the stories that are important to you

Support us now
(Image: Pin.it/Windows Phone)
Meet Me Halfway (Beta)
For: Android
Cost: Free
- Meet Me Halfway is probably one of the most specific apps out there, but chances there are enough people who can't decide on a place to meet to find this useful.
- MMH takes the locations both yourself and your friend will be travelling from and calculates the appropriate midway point for both of you to meet.
- It integrates with Google Maps so it will show places of interest such as cafes, restaurants, hotels and other places of interest.
- You can choose what transport you're using as well as route options (if you want to avoid specific roads or motorways, for example).
- Download if you're tired of having to convince your friend to travel and need a way to convince them.
(Image: Meet Me Halfway/Google Play)
Tonara
For: iOS (iPad)
Cost: Free
- There are a lot of music apps out there, but few have the same level of creativity and style Tonara offers.
- Tonara could be described as music sheets brought to the digital world, but it's more than that.
- The app displays the music you're playing but also listens out for the music you're playing.
- If you're playing with a band, it syncs with the score, allowing you to keep track of how far the song is.
- The free version offers access to hundreds of free classical scores and songs, but offers more through in-app purchases.
(Image: Tonara/App Store)