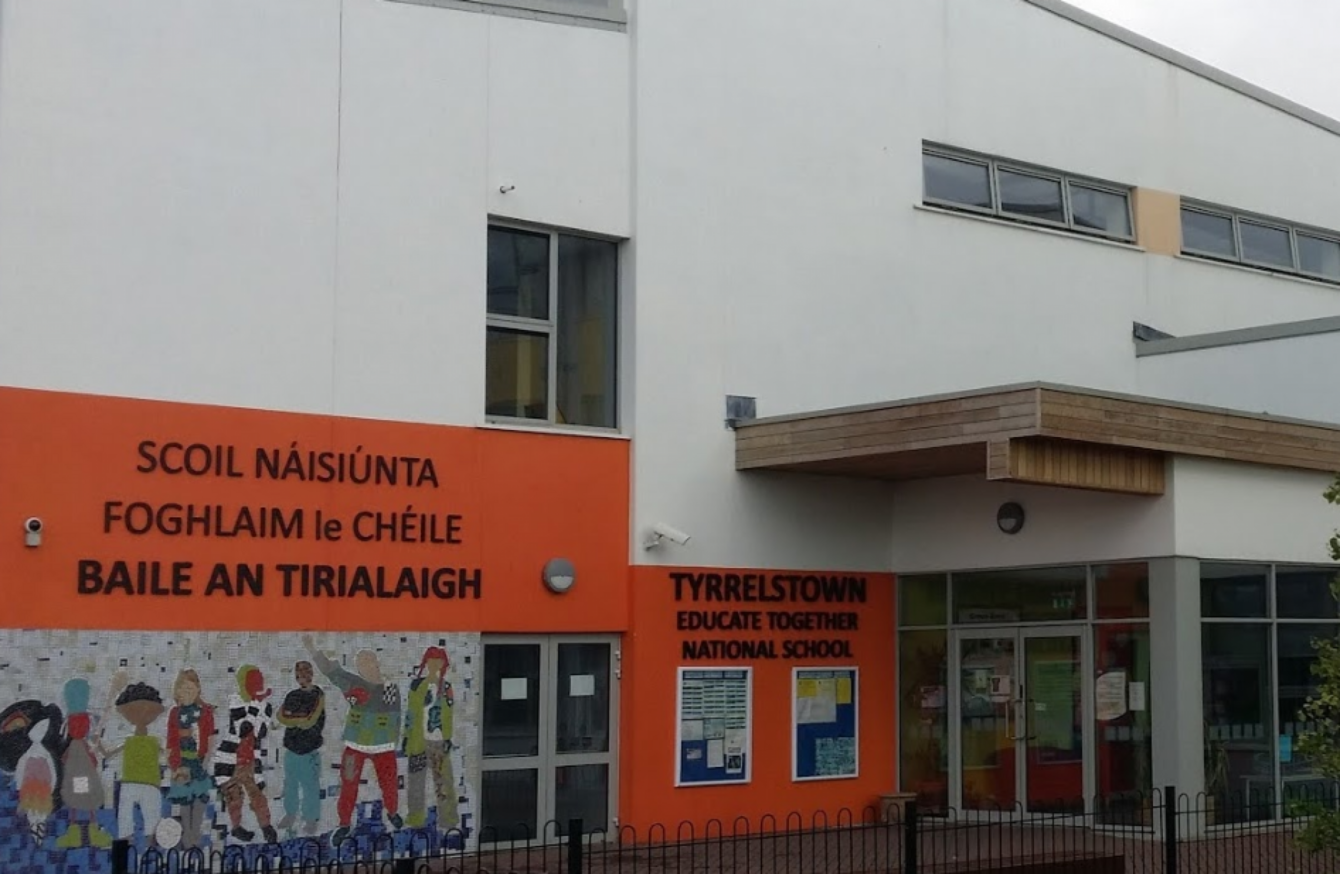 Image: Google Maps
Image: Google Maps
FAMILIES IN DUBLIN 15 are in limbo following yesterday's closure of two schools after the discovery of structural defects, local representatives have said. 
Tyrrelstown Educate Together and St Luke's National School were ordered to close with immediate effect after an inspection by the Department of Education.
For the 1,200 or so pupils affected – and for their parents – questions remain over how long these schools will remain closed and what alternative facilities will be provided.
Speaking to TheJournal.ie, local Solidarity councillor Matt Waine said the closure of the schools – including the adjoining community centre – have left the community "extremely shocked". 
Both schools and the community centre were "a real hub for the community," says Waine. 
It's a community-wide disasater and it's one that could have been avoided.
Ardgillan Community College in Balbriggan has also been forced to close, after concerns were flagged by engineers over that building's structural integrity. 
All three of these buildings were constructed by Western Building Systems.
The Department has said that it is working with authorities in both schools to provide interim accommodation for the pupils affected by the closures. 
It's hoped that interim accommodation will be in place by the time pupils return to school after the mid-term break on 5 November.
Local councillor Waine says that parents are concerned, however, about that timeframe and whether both schools will reopen after the break. "There isn't clarity around how long works are going to take".
I cannot see a situation where those 1,200 children are going to go. Parents are potentially going to be facing long commutes.
In addition to both primary schools closing, adjacent childcare facilities and Foróige youth organisation have also been forced to close, says Waine. 
What do you do if you've nowhere to drop your kids?
'After that?'
That's a common fear among local parents, says Green Party councillor Roderic O'Gorman.
He says that parents are upset that their children attended school everyday in buildings that were not safe.
Although the structural issues might be resolved in time for a return to school after mid-term, says O'Gorman, there are fears that closures could continue. 
It's hard to think of anywhere else in Dublin 15 that you can provide education for 1,200 pupils?
Speaking during Leaders' Questions, Taoiseach Leo Varadkar warned that it is going to be difficult to find alternative accommodation for pupils.
Local sports halls have been suggested since yesterday's closures. However, it's going to be a difficult task to find space to accommodate 25 classrooms, he said. 
Everything will be done to find accommodation nearby, but it is going to be difficult.
The Department has since published a list of 42 schools that will also be examined for structural issues, all of which were built by Western Building Systems. 
Education Minister Joe McHugh said this afternoon that he hoped that assessments of all the schools impacted will be completed by the end of the mid-term break and that if extra workers need to be brought in from the UK, then that should be done. 
McHugh said that there are concerns and worries about organising childcare if delays persist in getting the schools reopened. 
McHugh today urged communities to join together. Those with information about possible alternative accommodation should contact their local principal, the minister said. 
In a statement today, Tyrrelstown Residents Community Council said that the closures were "causing significant concern and distress for parents"  but that locals should give the Department "time and space" to complete its work. 
'Absolute nightmare'
Ahead of Friday's presidential election and blasphemy referendum, Fingal County Council has announced an alternative polling station to Tyrrelstown Community Centre.
Local voters will now cast their ballots at the nearby Le Cheile Secondary School, the council has said. 
Speaking to TheJournal.ie, local Labour councillor Mary McCamley said that the potential impact of yesterday's closures has not yet "sunk in" for the local community. 
Built in 2011 and 2012 respectively, Tyrrelstown Educate Together and St. Luke's formed part of a newly established community hub, says McCamley. "Things were settling down in the community."
Where do those children go to school, now? It's an absolute nightmare for parents. An absolute nightmare. 
In a statement yesterday, Western Building Systems, which has been operating for 35 years, said it recognised that "this is a very important matter, not least for the pupils, parents and teachers of the schools involved".
Until now, our integrity has never been questioned. Each of our Department of Education and Skills' projects, both before and since the amendments to building regulations in 2014, were subjected to inspections during construction. Every time, each was certified as meeting compliance standards.
The Department is continuing to engage in legal proceedings against the company over a small number of schools.