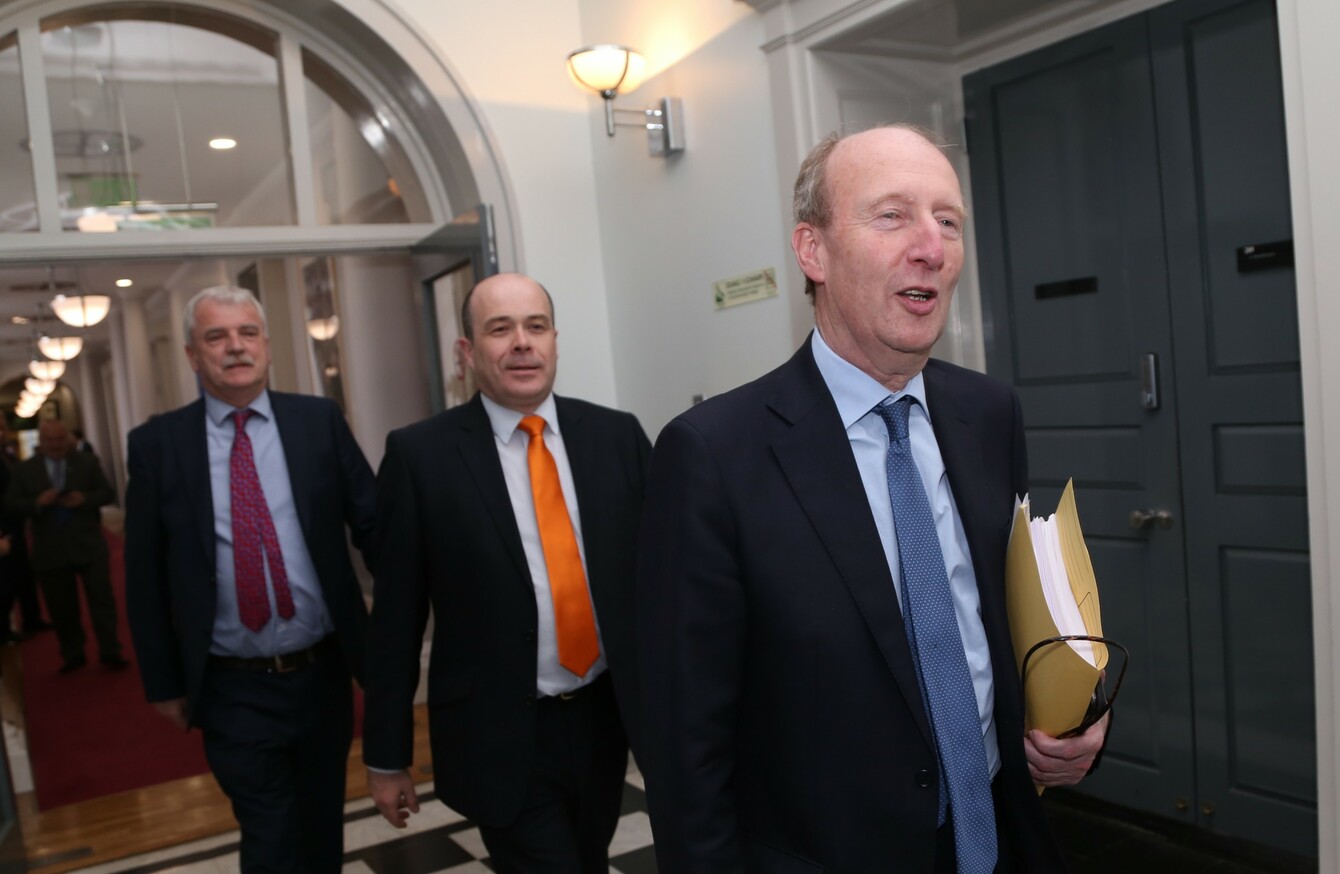 Image: Merrion Street
Image: Merrion Street
THE FIRST MEETING of the Citizens' Assembly – a grouping of about 100 people formed to discuss Eighth Amendment – is to be moved forward by more than a month, TheJournal.ie has learned.
Cabinet members were told yesterday that the process will begin in late-September instead of November, as was earlier announced.
The decision to fast-track the process comes as the government feels more pressure from activists, opposition parties and the United Nations about current abortion laws.
A significant debate between Fine Gael and Independent Alliance members over a bill tabled by Independent 4 Change TD Mick Wallace dominated yesterday's Cabinet meeting.
The Wexford deputy's legislation – if passed – would amend the Protection of Life During Pregnancy Act to allow pregnant women who have been given diagnoses of fatal foetal abnormalities to have a termination in Ireland.
Members of the Independent Alliance in Cabinet are seeking a free vote on the bill, stating that it is a matter of conscience.
The argument arises as new figures today will reveal that 26 terminations were carried out in Ireland last year under the 2013 Act. The terminations were carried out in Ireland where a mother's life was at risk, including the risk of suicide.
Mick's Bill
Wallace continues to seek support for new laws that would allow for terminations in specific circumstances where both a perinatologist and obstetrician deem the pregnancy to be non-viable.
Junior Minister and Independent Alliance TD John Halligan has been particularly adamant that a free vote be allowed on his proposed legislation.
In an interview with TheJournal.ie earlier this month, he said he doesn't have to vote with the government on all issues.
Forcing women with fatal foetal abnormalities, and women who have been raped and traumatised go through nine months of pregnancy is "outrageous", according to the Waterford deputy.
"It is inhuman and I haven't changed one iota on that."
Speaking to TheJournal.ie, Halligan said there were heated discussions on the issue at yesterday's Cabinet meeting but confirmed no decision has been made as of yet.
We gave our points of view, they gave theirs, but there was no agreement.
He said members of the Independent Alliance were still holding out, hoping there will be a free vote next week following a debate on Wallace's bill.
Minister of State for Disabilities Finian McGrath said there was a good debate on the issue, during which he and Minister Shane Ross put forward their argument that this has been the Independent Alliance's position for a long time.
However, there was no movement from members of Fine Gael.
McGrath said it was a "moral and ethical issue" for him.
Halligan said he has been informed that the Attorney General has ruled that the bill is unconstitutional. However, Halligan said he wants to see the advice in writing.
"We can't vote on something that is unconstitutional," he said.
It will be interesting to read it and see why it has been deemed unconstitutional.
Speaking on the possibility that it is unconstitutional, McGrath said as a senior member of Cabinet he had to listen to the advice of the Attorney General.
However, he said he has also been talking to medical experts that are saying this legislation is not going to solve the issue and that "it is flawed".
#Open journalism No news is bad news Support The Journal

Your contributions will help us continue to deliver the stories that are important to you

Support us now
"I don't want to lead these families up the garden path either, that is my dilemma," he said.
What is key for me is those women who have to go through this horrific event. I have met with many of them over the years. I don't want to stab them in the back on this either.
"Hopefully there will be an arrangement reached before next week," said Halligan.
It is understood that a number of senior Cabinet members are working behind the scenes on the issue in order to reach some sort of resolution or compromise.
One senior government source stated that independent ministers will have a free vote in relation to the process surrounding the establishment of the Citizen's Assembly, which will ultimately result in a vote in the Dáil on the issue of repealing the Eighth Amendment.
He said there is no free vote on any other process and it would be the expectation that those who signed up to the programme for government would adhere to it.
Yesterday, Tánaiste Frances Fitzgerald said legislation in establishing the formation of the Citizen's Assembly – a group of citizens tasked with debating the issue and making recommendations to a Dáil committee in relation to the Eighth Amendment – had been approved by Cabinet.
In a statement issued late last night, the Terminations for Medical Reasons grouping (a parents' assembly set up by men and women who have had to travel abroad after fatal foetal diagnoses) called on all Dáil deputies to support Wallace's bill.
The group argued that the "Supreme Court and not the Attorney General is the only authority in Ireland that can determine whether or not a bill is constitutional".
Spokesperson Gerry Edwards added: "The Government has argued before that only the Supreme Court can develop and interpret human rights under the Constitution and that they must be allowed to do so.
Now they appear to be hiding behind the coat tails of the Attorney General to avoid taking responsibility for making decisions as legislators that they are morally obliged to do. They cannot have their cake and eat it too.
"We now know that Ireland is abusing women who are facing the most tragic of circumstances on a daily basis. To fail to act to mitigate or prevent the suffering caused by this abuse is cowardly and contemptible."
TFMR Ireland says it is "hopeful" that the bill will pass and that "President Higgins, if he so chooses, can refer the Bill to the Supreme Court".