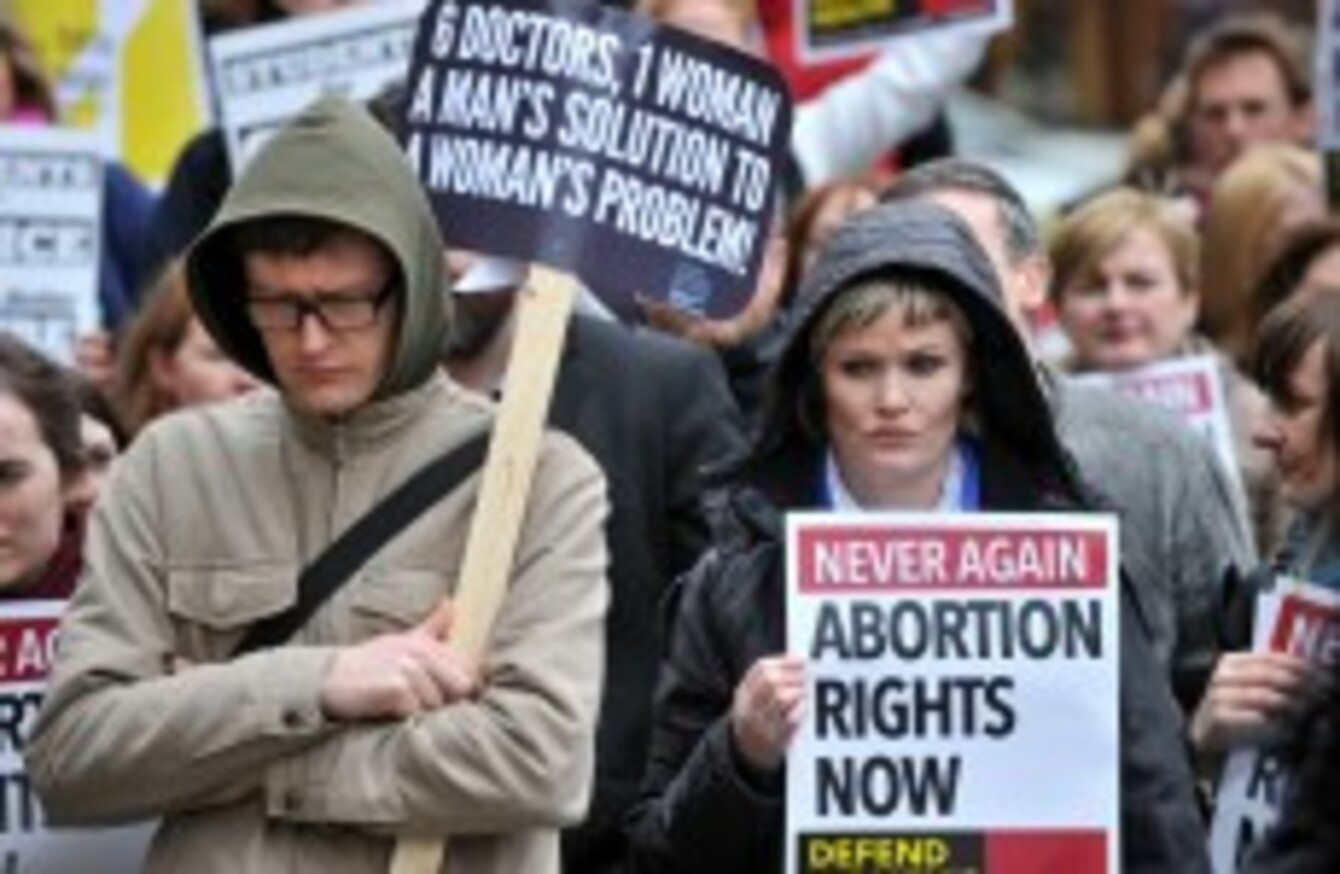 Image: Laura Hutton/Photocall Ireland
Image: Laura Hutton/Photocall Ireland
AROUND 300 PEOPLE turned out for a pro-choice rally in central Dublin today.
Brendan Young, spokesperson for Action on X, told TheJournal.ie that it was a "very positive, upbeat" rally that focused on the Protection of Life During Pregnancy Bill 2013.
The bill will continue be discussed this coming week in the Oireachtas.
He said the main concern of all the speakers was the criminalisation provision in the bill, which they believe should be removed. He said a second concern was the number of doctors required to sign off on an abortion as set out in the proposed bill.
They also called for the inclusion in the bill of abortion in the case of fatal foetal abnormalities. The attendees were concerned about the appeals procedure and the referrals procedure, and how minors would be dealt with under the bill.
Speakers included TD Clare Daly, Ethel Buckley of SIPTU, Taryn Trainer of UNITE, and Laura Harmon of the USI welfare office.
Young also claimed that posters put up by Action on X advertising the rally had been taken down during the week on Dame St, College Green, Parnell St, Parnell Square, Liffey St, and the quays. He said that the posters put up on Tuesday were gone on Wednesday, and that more posters put up on Thursday were taken down that very night.
He described the removal of the posters as "systematic". Young said that a number were placed on poles by people standing on ladders, so whoever removed them would have needed a ladder, indicating that they were not random incidents.
Action on X protest.

Action on X protest

Action on X protest

Action on X protest

Action on X protest

Action on X protest

Action on X protest

Action on X protest

Action on X protest

Pro Abortion Rights Protests

Source: Laura Hutton/Photocall Ireland