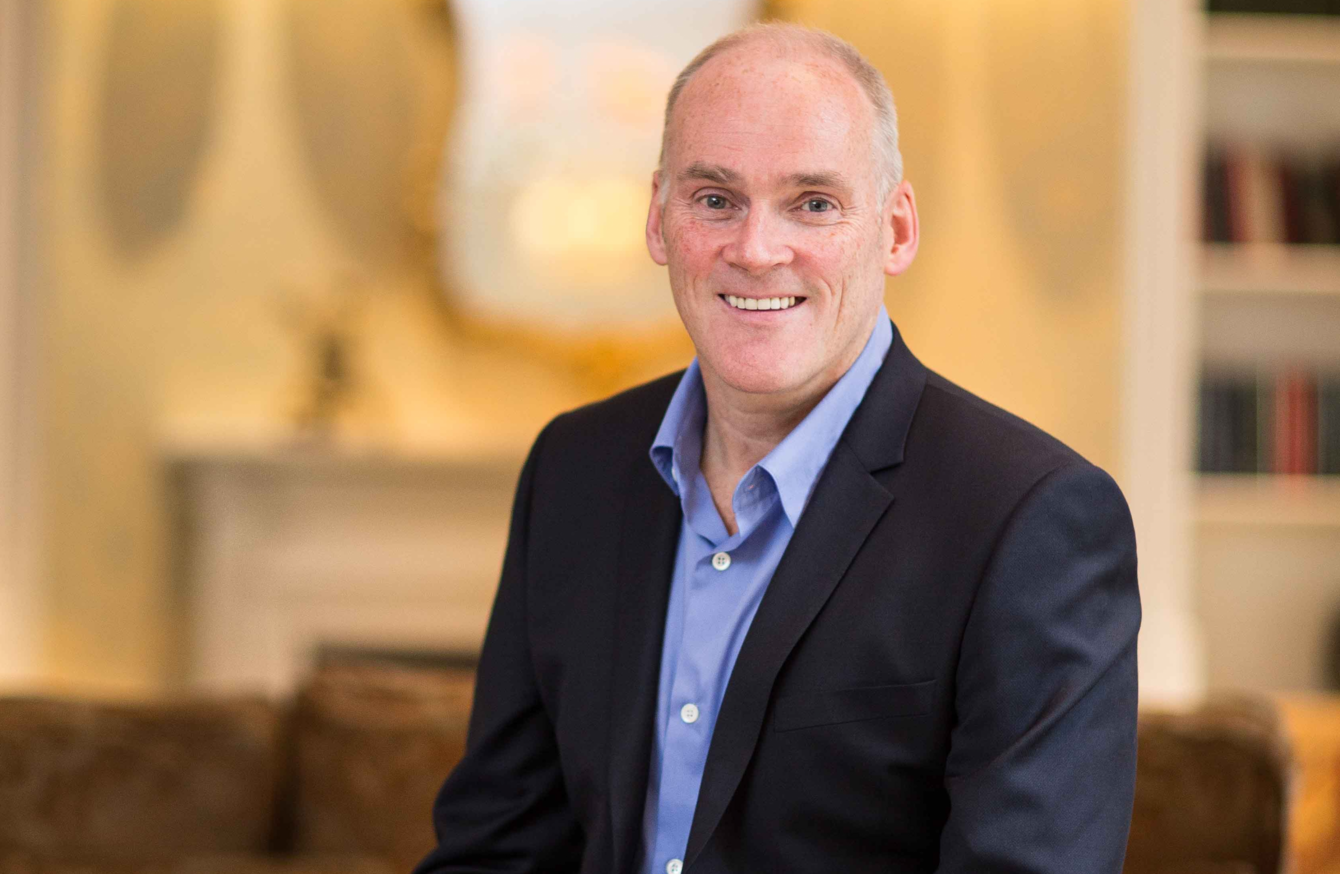 Image: Eamon Ward
Image: Eamon Ward
ROOM RATES ARE at record levels, occupancy is the highest in Europe and new entrants are flooding in – on all fronts the hotel scene in Dublin is booming.
Watching from afar is Allen Flynn, one of the brothers behind the Flynn Hotels group, a family-owned business that has slowly been growing into a major hospitality player over its 55-year history.
The firm has been adding a new hotel to its portfolio roughly once every decade – and, by that logic, it's about due to go on a shopping spree again.
The family's last acquisition was in 2008, when it bought the Newpark Hotel in Kilkenny, while in 1998 the target was the Imperial Hotel in Cork city.
However the timing is only a coincidence, according to Flynn, who said the group would be "cautious" about any more acquisitions right now.
While a first move into Dublin isn't completely off the table – "if the price was right" – the market is looking a little too frothy for the businessman.
"The rate at which hotels are going up in Dublin, I don't think it could be seen anywhere else in the modern world at the moment," he said.
"While we're on the rise, yes there is the demand for all these rooms, but we have to look at what is coming down the line.
"As long as you are sustaining the growth, then there will be demand for the rooms, but one would have to be careful. At what point have you reached a peak?"
There are currently 5,000 new hotel bedrooms in the pipeline for Dublin, with new entrants, like EasyHotel, Premier Inn and Motel One, scrambling to enter the market to get a piece of the Irish capital as room rates skyrocket.
"We have to look at the type of product we're offering in Dublin," Flynn said, adding that it lacks a portfolio of smaller, family-owned hotels.
Alongside properties in Cork and Kilkenny, the Flynn family also owns the Old Ground Hotel in Ennis and Dungarvan's Park Hotel.
"Personally I would like to see the development more of bespoke Irish brands where we can provide a bespoke product in Dublin. I think that makes Dublin much more attractive as a city," Flynn said.
"A lot of the hotel chains coming in are the more generic type of hotels. The different thing about London as a city is the variety in terms of what it offers as a destination.
"You've got your beautiful, bespoke 30- to 40-bedroom hotels in London, they're the kind of product I'd like to see. It's a better, unique experience and the hotels provide a better impression of the city as well."
City tax
Like other independent hotel owners in Ireland, the family is waiting to see if the hospitality sector's 9% VAT rate will survive Budget 2019.
The reduced rate enjoyed by hotels, which was introduced during the recession to support the sector, has come under fire in recent times as the businesses pull in record profits.
Tourism Minister Shane Ross hinted that the party could be over last month when he suggested that large hotels should pay a higher VAT rate than smaller ones.
Flynn said he would like to see a city tax introduced to protect hotels, like his own, that are located away from big hubs like Dublin.
"The hotel sector outside of Dublin has not forged ahead at the same level either in terms of occupancy or in average room rate. We're still fighting to keep our wage levels at a normal rate.
"By the same token, the government need to look at what the reduction in VAT rate has done in terms of jobs sustainability and if they want to continue to do that."
Investing again
The most recent set of accounts for each of the Flynn's hotels, which cover 2016, showed that each firm registered a loss.
However, according to Flynn, this is the first "great" year of trade his family has enjoyed since the recession.
"Have we reached where we were prior to the recession? No, but we're getting there. 2015 showed a turn, 2016 there was a slight increase, 2017 was good and 2018 has been great."
He added that although there is a shortage of labour in the sector and declining British visitor numbers is a worry, overall his family feels confident enough to invest in the business.
Flynn Hotels has just finished a €3 million overhaul of its Kilkenny venue, while it is also funding the upgrade of 100 rooms in Cork.
"What we've noticed over the last few years is with your conference and wedding market, people want to be given a choice of the product they can buy," Flynn said.
"They want to see a low, medium and high charge, and depending on what time of the year they're buying, they might splurge and go for the premium product."
Tapping into this new spending habit, and new streams of business like the conference market, is what might weatherproof the group from another downturn, according to Flynn.
"We have managed to sustain through the bad times and would always say we've been very fortunate to have a very good mix of business. That is what gets you through."
Sign up to our newsletter to receive a regular digest of Fora's top articles delivered to your inbox.
Written by Killian Woods and posted on Fora.ie