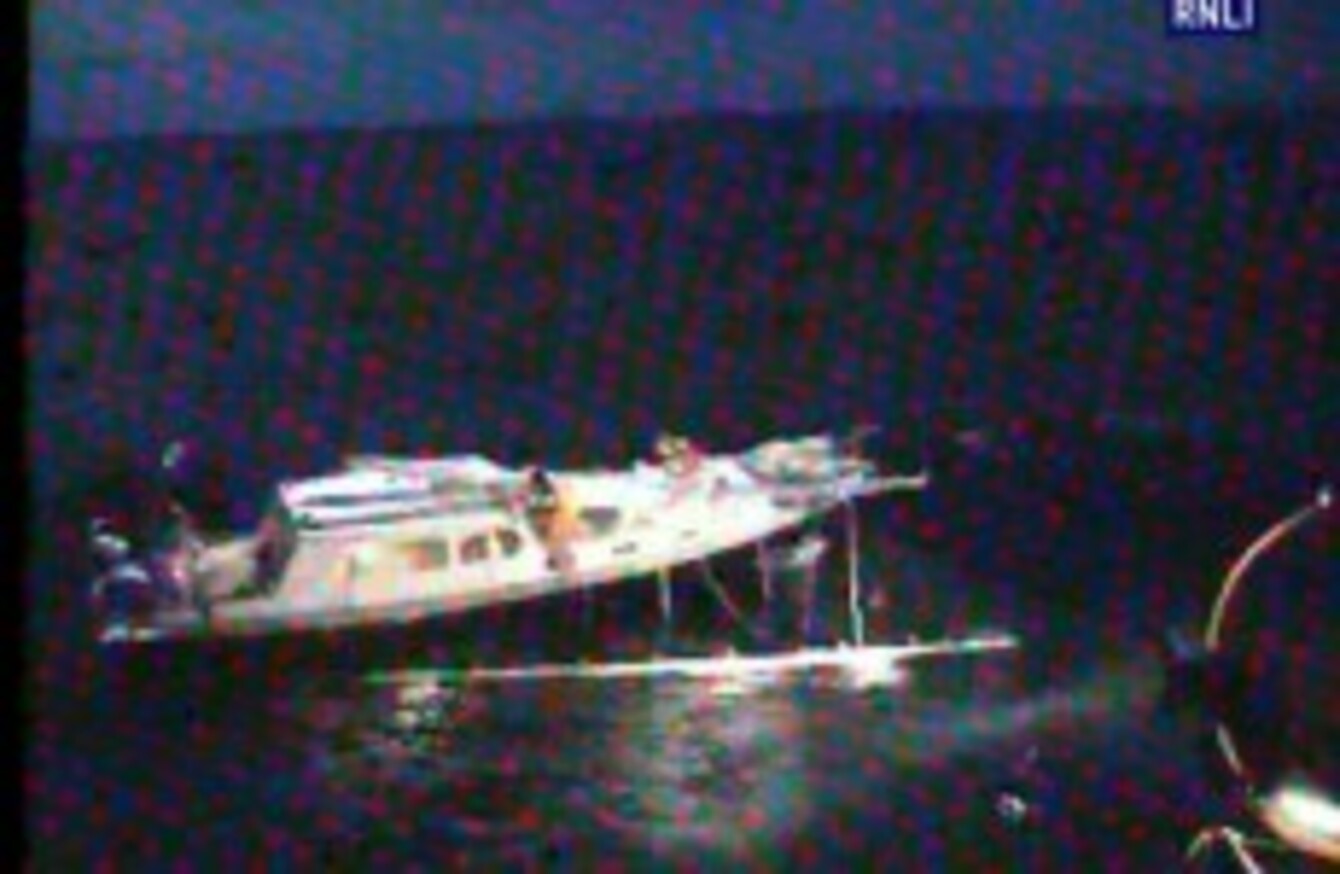 A 100 ft tall ship collided with this yacht this morning, causing substantial damage
Image: RNLI
A 100 ft tall ship collided with this yacht this morning, causing substantial damage
Image: RNLI
A TALL SHIP making its way to Waterford has collided with a yacht just south of Rosslare Harbour.
The 100 ft tall ship with a crew of 15, crashed into the 40 ft yacht in the early hours of this morning, reports Afloat Magazine. The Rosslare RNLI lifeboat was called to the scene as the yacht, which was manned by a single crewmember, was damaged and taking on water.
The yacht was towed to Rosslare Harbour with a lot of damage to its port side. The tall ship has continued on its journey to Waterford. Almost fifty vessels are descending on Waterford this evening, in preparation for the Tall Ships Festival and race, which is expected to draw half-a-million spectators between Thursday and Saturday.
Gardaí say that there will be traffic restrictions in place as the ships arrive and depart.