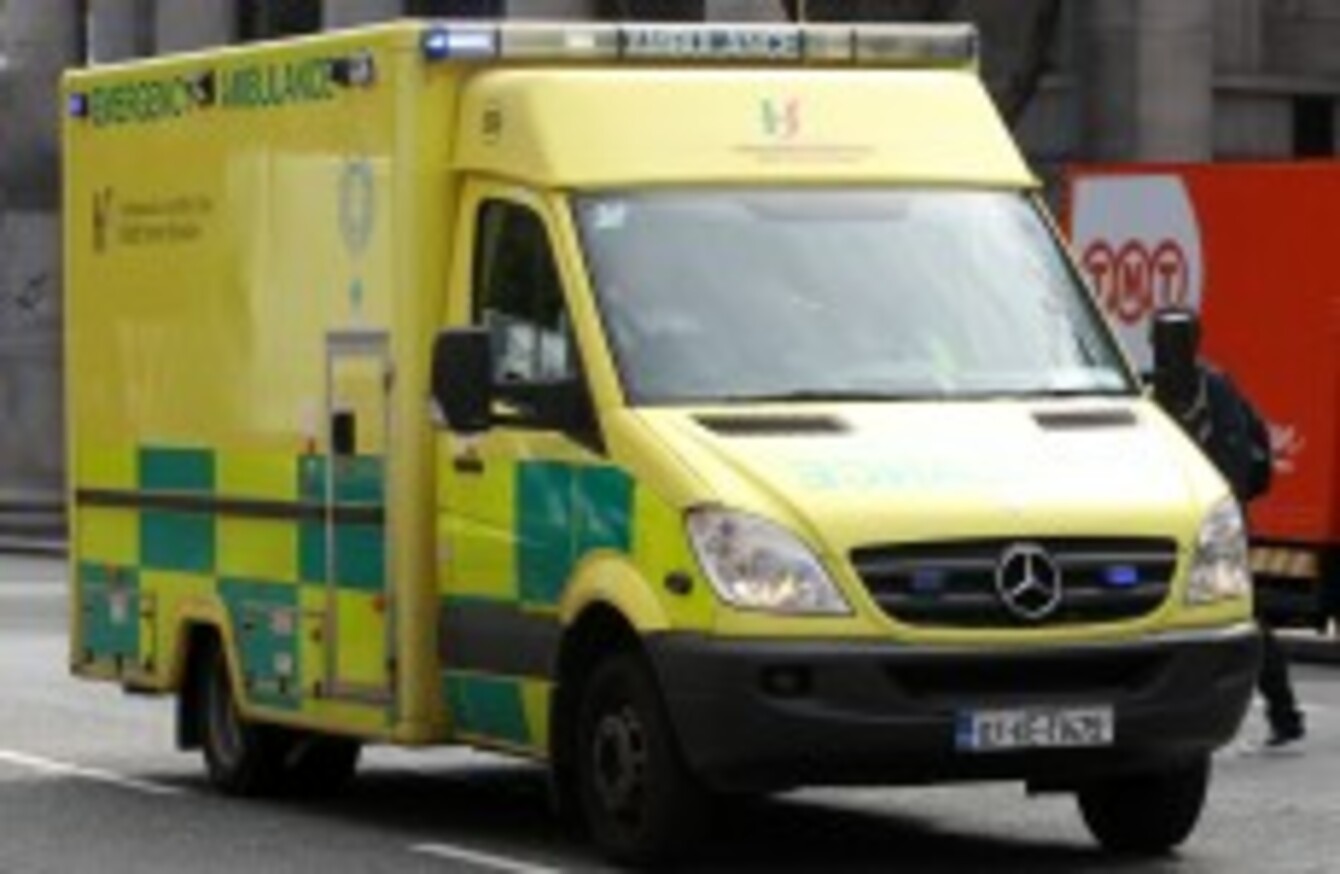 Image: Sam Boal/Photocall Ireland
Image: Sam Boal/Photocall Ireland
A SICK PATIENT who was being transferred from Cavan to Beaumont Hospital had to climb out of an ambulance early on Saturday morning after it caught fire.
The patient was being brought from Cavan General Hospital to Beaumont Hospital when the incident occurred between junctions 8 and 9 of the M3 near Navan at 1.20am.
The HSE confirmed that the incident had happened and said that the crew acted quickly after seeing smoke coming from the front of the vehicle.
"On discovering of the fire, the crew quickly evacuated the patient and the nurse who was accompanying the patient, from the ambulance to a safe place. Ambulance Control was immediately contacted and they contacted the Fire Service and the Gardaí.
"A second ambulance was immediately dispatched which conveyed the patient to hospital. No one was injured in the incident."
A HSE spokesperson said that there will be an investigation into the incident, including a technical examination on the vehicle, which is believed to be over 10 years old.
The National Ambulance Service has commissioned an independent technical examination of the ambulance to determine the cause of the fire. This examination will commence in the coming days.
"It would be inappropriate to comment further until the technical examination is complete."
First published 5.44pm