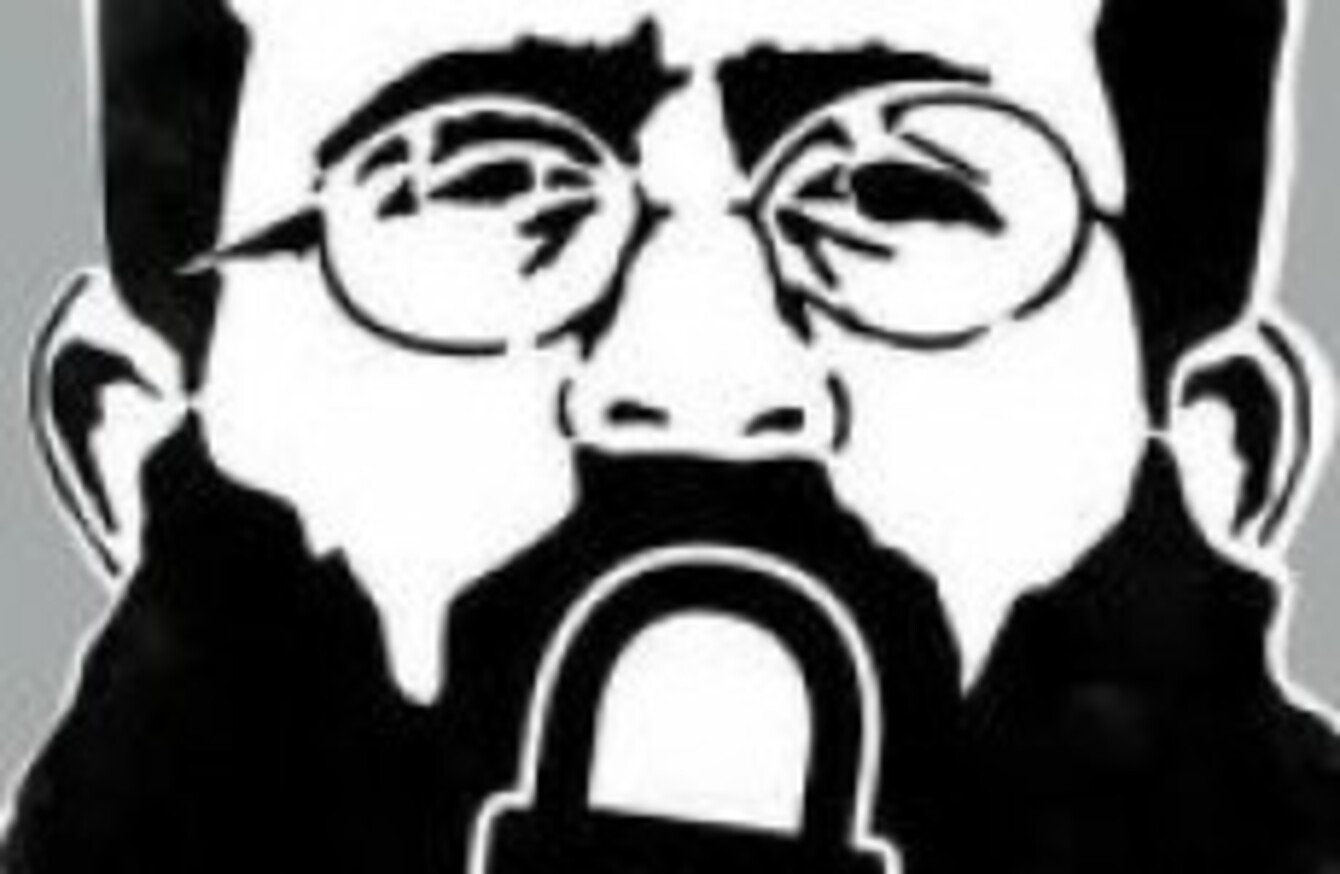 A poster calling for the release of Khader Adnan
Image: Don't let Khader Adnan Down Facebook group
A poster calling for the release of Khader Adnan
Image: Don't let Khader Adnan Down Facebook group
AMNESTY INTERNATIONAL HAS called on Israel to either release or charge a hunger-striking prisoner who has spent over 50 days protesting his detention by refusing food.
Khader Adnan was arrested in 17 December at his home in the village of Arrabe near Jenin in the West Bank after a raid by Israeli security forces in the early hours of the morning.
Adnan is described as a baker by Amnesty.  The Ma'an news agency reports that he is a well-known Islamic Jihad leader.
He is being held under an administrative detention order which allows Israel to detain those considered a threat to the country's security for up to six months without charge.
Adnan has been hospitalised since 30 December as his health has deteriorated and it was reported last week that Israeli authorities had been granted permission to force feed the 33-year-old.
"For years Israel has been using administrative detention to lock up Palestinian activists without charge or trial," said Ann Harrison, Amnesty International's Deputy Director for the Middle East.
"Military commanders can renew the detention orders repeatedly, so in effect detainees can be held indefinitely. The process violates their right to a fair trial which is guaranteed by international law Israel is obliged to uphold."
His hunger strike has prompted demonstrations in the West Bank and Gaza Strip and according to Amnesty, Palestinian prisoners in Israeli jails have announced a hunger strike in solidarity.