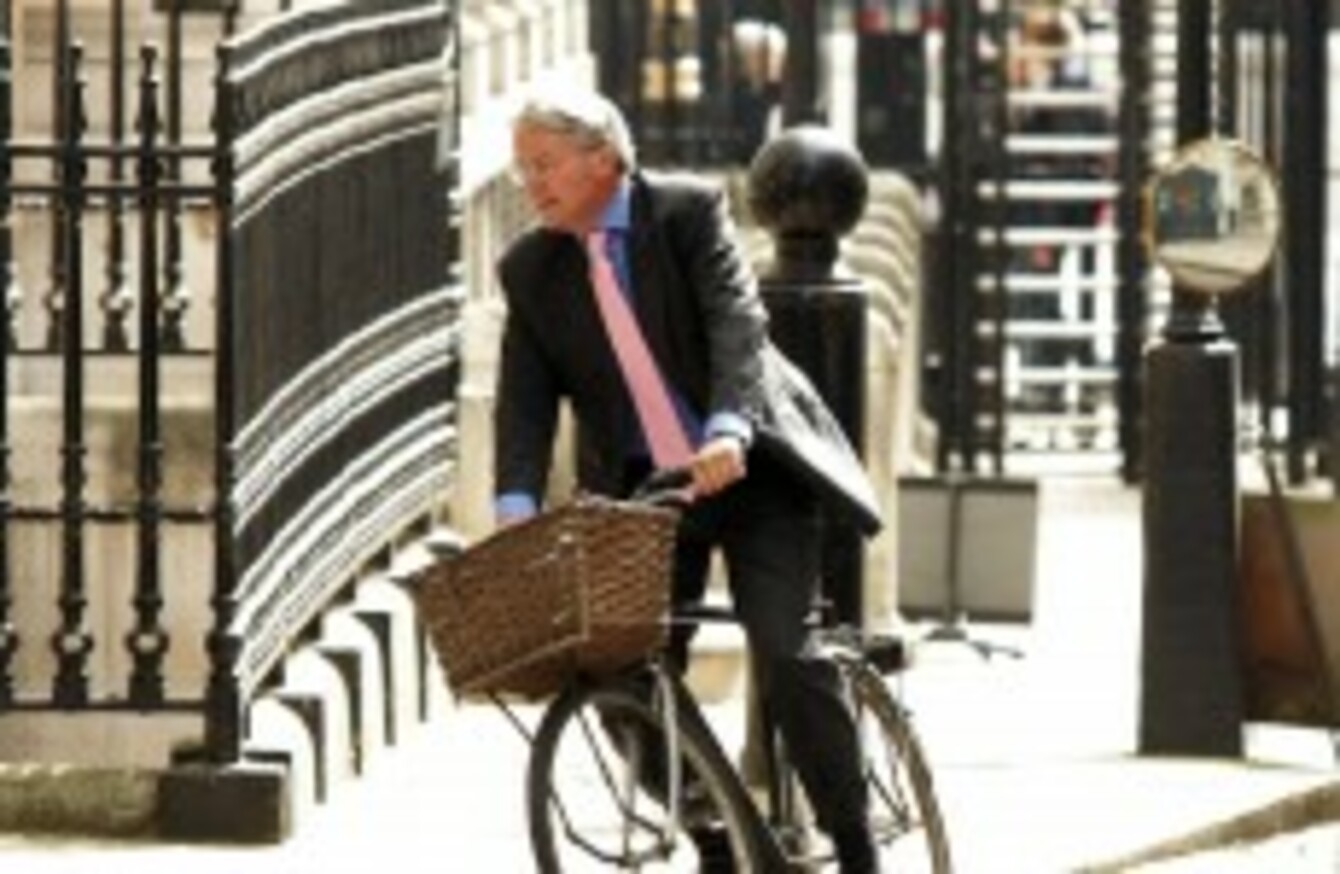 Andrew Mitchell (File photo)
Image: Yui Mok/PA Wire
Andrew Mitchell (File photo)
Image: Yui Mok/PA Wire
LONDON POLICE ARE to investigate new claims which cast doubt over an incident which led to the resignation of the chief whip of the British government.
Andrew Mitchell resigned as chief whip in October after he was accused of calling Downing Street police officers 'plebs' and swearing at them when he was ordered to dismount from his bicycle and use a pedestrian gate.
However an investigation by Channel 4 News which aired last night raised questions about what exactly happened – and included a serious allegation that a police officer posed as a member of the public and fabricated evidence against Mitchell.
New CCTV footage appears to raise doubts as to whether a police officer who said he witnessed the row was even present at the incident.
Several Tory politicians have said they are appalled at the allegations against the police and have called for Mitchell to be reinstated.
The London Metropolitan Police this morning described the situation as "highly unusual" and said it is carrying out an investigation into what happened.
One serving police officer has been arrested on suspicion of misconduct in public office.
"The allegation that a serving police officer fabricated evidence is extremely serious," the Met Police said in a statement.
Police said the investigation, which began on Saturday, is looking at the "alleged unauthorised disclosure of information and the circumstances surrounding a police officer's claim to have witnessed an incident in Downing Street".
"If any evidence emerges of conspiracy this will form part of the investigation," the statement said.

(Video: Channel4News/YouTube)
In the four weeks between the alleged incident and his resignation, Andrew Mitchell repeatedly denied the allegations.
In his resignation later on 19 October, Mitchell repeated the denials but said it had become clear to him that he would not be able to continue in his role "whatever the rights and wrongs of the matter."
The Guardian reports that Mitchell now wants to resume his previous position of International Development Secretary.