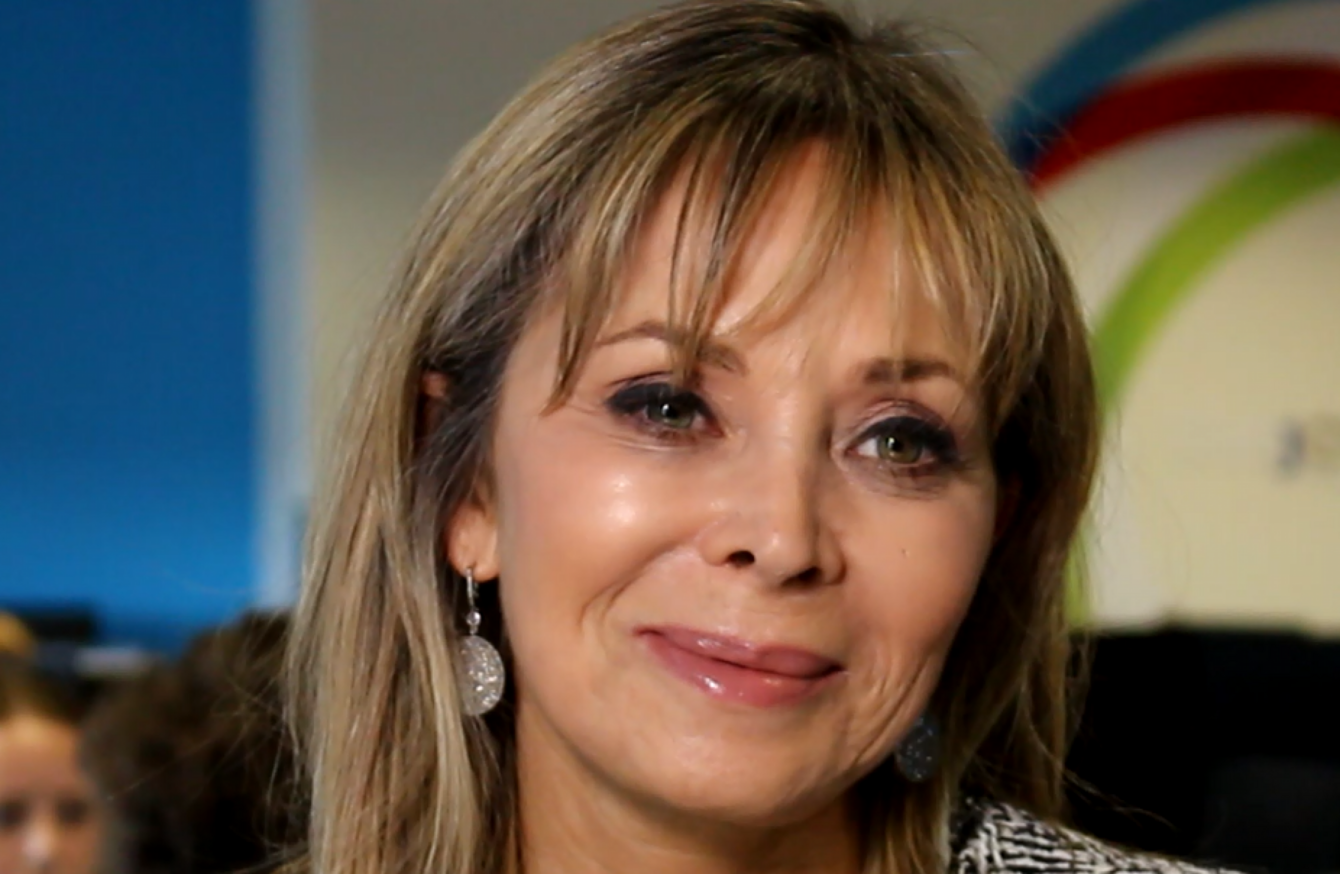 Family nutrition writer Annabel Karmel
Image: TheJournal.ie
Family nutrition writer Annabel Karmel
Image: TheJournal.ie
SAY THE NAME Annabel Karmel to any new(ish) parent and watch for the quick blink of recognition.
Her Complete Baby and Toddler Meal Planner has been an evergreen bestseller in the parenting book charts since its first imprint 25 years ago, its mush-smeared pages the baby-weaning 'bible' for many newbies.
Few of those who have reached for the book in the face of a fussy eater would suspect that it was written by Karmel at her most vulnerable point as a young mother.
Her first child, daughter Natasha, was just three months old when she contracted a viral infection and died in London's Great Ormond Street Hospital. Nothing could have prepared Karmel – or any parent – for such tragedy and when her son Nicholas was born, she was naturally anxious about his health. When he later proved a tricky eater, she poured her heart into tempting him to enjoy food.
On a visit to TheJournal.ie earlier this week, Karmel recalled:
I felt very vulnerable – having lost a child – with a child who then wouldn't eat, because I remembered her (Natasha) being in hospital for five days, fighting with whatever reserve she had. The fact that he (Nicholas) was not eating made me quite nervous so I was determined that he would eat well.
And eat well he did. Now 26, Karmel's son – the original mini taste-tester for her recipes – is, she says, a "fantastic eater, so adventurous, and a good cook now". But her experience of his early years was similar to so many of those parents who now have the book he inspired on their kitchen counter.
It was difficult to begin with. It all started with a holiday in France where he got gastroenteritis. I took him to see a doctor and he pulled out all these recipes with unusual things and I was thinking, 'Oh, these are really interesting recipes; we don't have anything like this in England.'
She adds: "I went back and started to make my soups into baby purees. I was running a very large playgroup at the time and giving out my recipes to them mums and they would say, 'What else have you got?'"
And so, a baby- and toddler-friendly recipe book was born that would spin off into an empire of 40 Karmel-penned books and associated food products.
Mum-of-three Karmel says she consulted with nutritionists but that a parent's instinct is still hard to beat. She learned this through her own sad experience:
Source: TheJournal.ie/YouTube
Her new cookbook – The Busy Mum's Cookbook (to call it The Busy Parents' Cookbook didn't "sound right", she says, but insists that it's aimed at dads too) – draws on her experience and the conversations she's had with thousands of parents over the years around their family's needs and lifestyles.
A quarter of a decade on from her first book, she finds the dilemmas facing parents around their children's eating habits have hardly changed.
She says that there is more awareness now of issues such as dairy and gluten allergies but believes that while some children definitely do suffer from them, parents should get them properly tested before jumping to a home diagnosis.
On the more everyday dietary battles, she says, plus ca change.
"The question I am always asked is, 'What do I give my fussy eater; what can I give my child who won't eat, only eats about two different things…' all the time I get that," she said.
We put some of your questions to her – here are some ideas and tips to try this weekend.
Annabel Karmel on… 
…Tempting a fussy eater
Source: TheJournal.ie/YouTube
#Open journalism No news is bad news Support The Journal

Your contributions will help us continue to deliver the stories that are important to you

Support us now
…How to get your child eating foods they 'hate'
Source: TheJournal.ie/YouTube
…Baby-led weaning
Source: TheJournal.ie/YouTube
…Storecupboard essentials to make your life easier
Source: TheJournal.ie/YouTube
…Ideas for babies who refuse to be spoonfed
Source: TheJournal.ie/YouTube
…Why a spiraliser is your secret kitchen weapon
Source: TheJournal.ie/YouTube
Annabel Karmel's Busy Mum's Cookbook is published by Ebury Press, RRP €26.99, in bookstores and online.