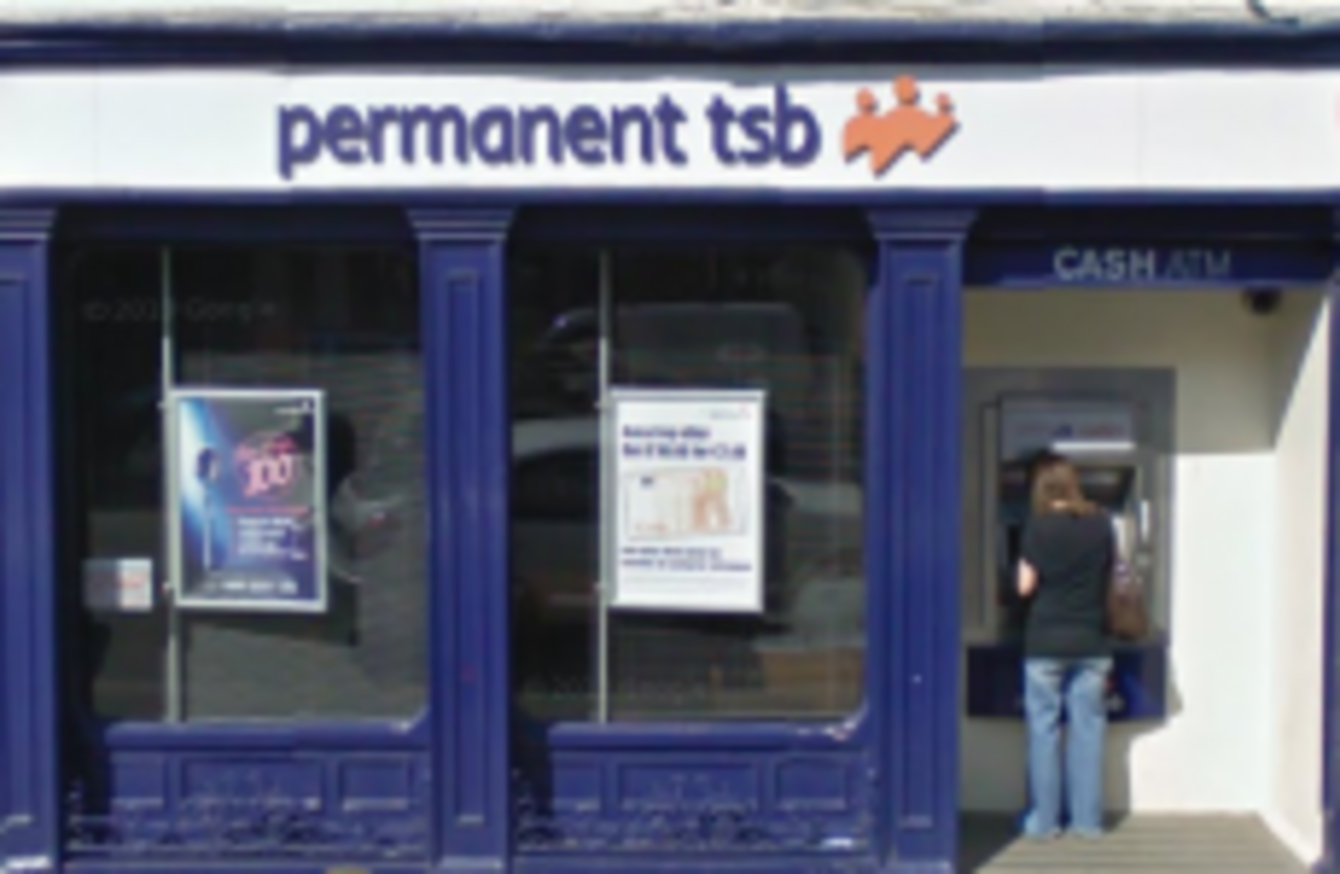 Image: TSB Main St Gorey via Google maps
Image: TSB Main St Gorey via Google maps
TWO MEN HAVE been arrested after an armed bank robbery in Wexford this afternoon.
They were both masked and one man was carrying a handgun.
The men entered the Permanent TSB on Main Street, Gorey at between 12:45 – 1pm.
They threatened staff and demanded cash.
The panic button in the bank was activated and the men left empty handed and got into a black Fiat Punto driven by a third raider.
Hijackings
The raiders then hijacked a second car, a Toyota Corolla, at Kilmurray Cross and drove towards Ballywilliam.
They tried to hijack a third car but were confronted by Gardaí.
One man was then arrested at the scene while a second man was arrested shortly afterwards in nearby fields.
A gun was also seized in the fields.
One garda received minor injuries during the incident.
The men, who are in their 20s, are being held at Enniscorthy and Gorey Garda Stations.
A search is ongoing for a third person in the area.
The Garda Air Support Unit are involved in the search.