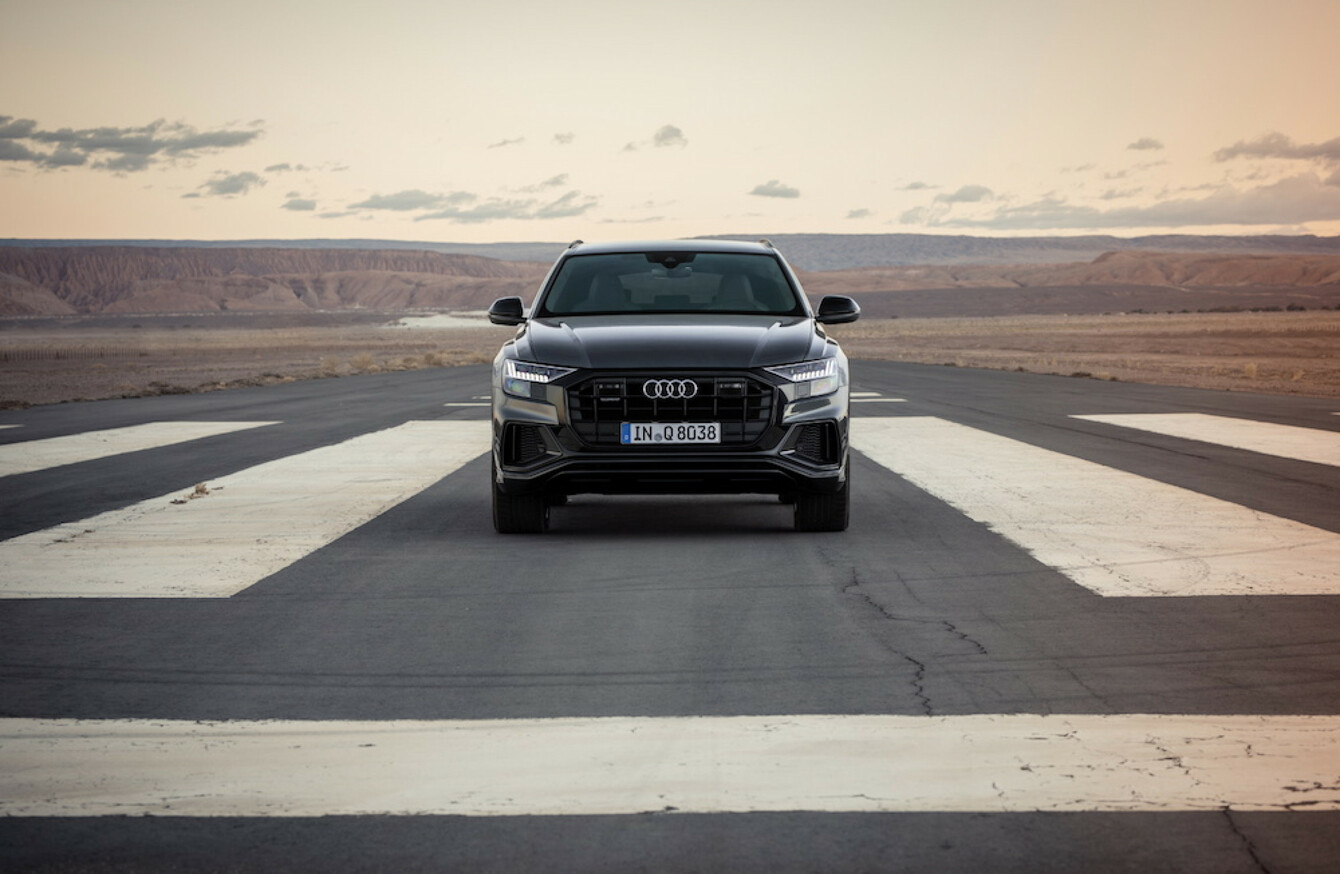 Image: Audi
Image: Audi
AUDI IRELAND HAS confirmed that its new range-topping SUV, the Q8, will have a starting price of €103,050.
The range will initially feature the 286hp 3.0-litre diesel V6. The offering will also start at S line trim when the order books officially open later this month.
Speaking about the new Q8, Henning Dohrn, Managing Director of Audi Ireland said:
The new Audi Q8 represents a completely new offering in the segment and with its striking design, superior versatility and cutting-edge technology, reinforces Audi's vision for the future of automotive design.
Unlike the seven-seat Q7, the new Q8 will only be available as a five-seat SUV but that does mean it will also have a decent boot, measuring in at 605 litres, and capable of expanding up to 1,755 litres.
Optionally, it will be available with rear-wheel steering and wheel sizes up to 22 inches. The interior features the dual-screen setup in the centre console similar to that seen in the A7 and A8 models.
All Q8 models will get the company's latest Matrix LED headlights and will feature a mild hybrid system that enables the car's engine to switch off for up to 40 seconds at a time while it is coasting on the motorway. It can also activate the engine's stop-start function at higher speeds than most other systems. However, there is no requirement to plug in the Q8, as the smaller battery recharges while the car is in motion.
The order books open in late August, with vehicles arriving in dealers later in the year.
Want to make sure you don't miss out on anything going on in the world of motors? Like us on Facebook and and follow us on Twitter for the latest updates.