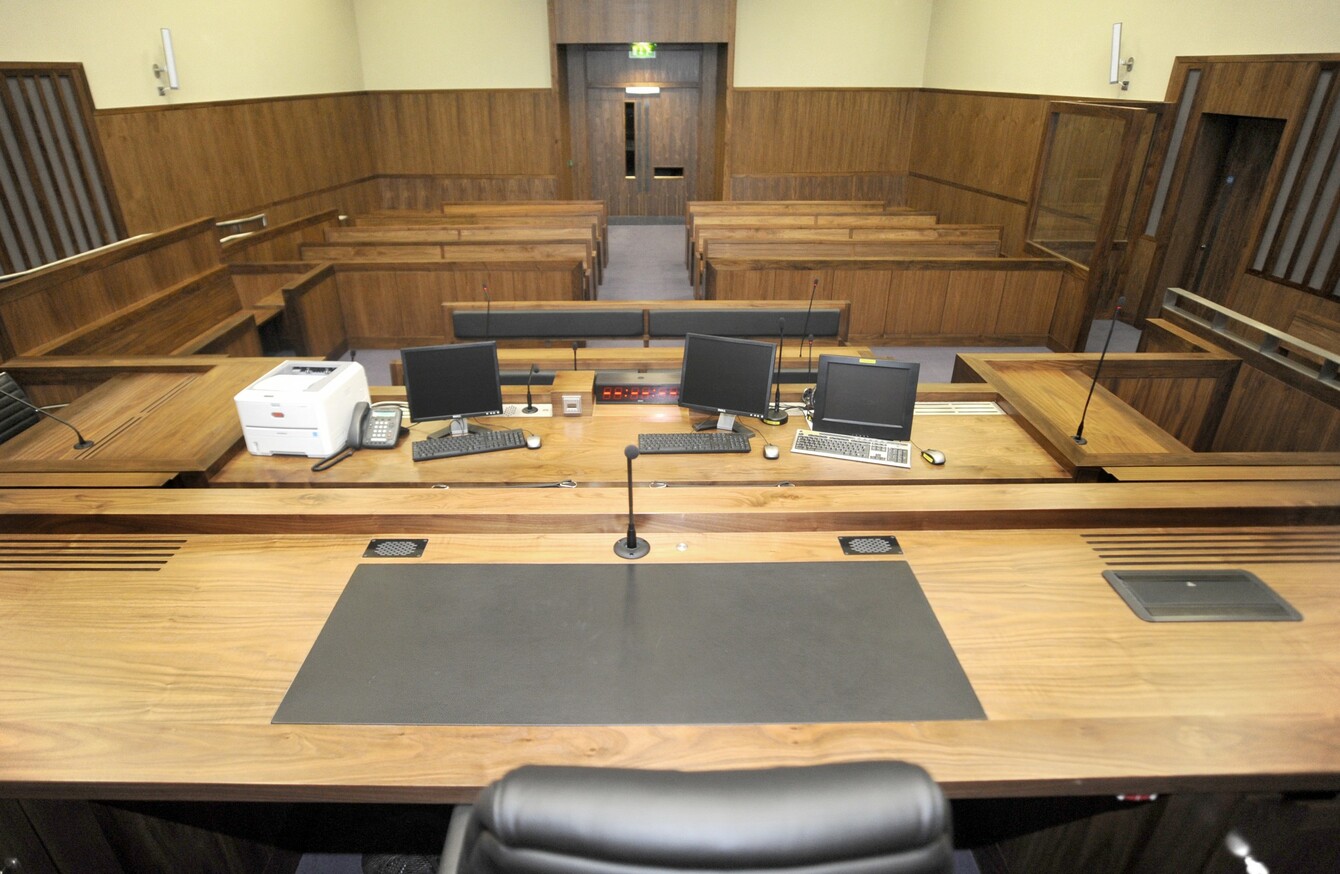 Image: Sasko Lazarov/Photocall Ireland
Image: Sasko Lazarov/Photocall Ireland
A MAN GIVEN two life sentences for the double murder of a mother and child in Killorglin, Kerry has had his conviction upheld by the Court of Appeal.
Lithuanian national Aurimas Andruska (30), of Ardmoniel Heights, Killorglin, Kerry had pleaded not guilty to the murder of Jolanta Lubiene (27) and her eight-year-old daughter Enrika at their home in Langford Downs, Killorglin between 15 and 17 June 2013.
He was found guilty by a Central Criminal Court jury sitting in Kerry and was given two life sentences by Justice Patrick McCarthy on 6 November 2014.
Andruska moved to appeal his conviction today but it was dismissed on all grounds that afternoon.
Giving judgment in the three-judge court, Justice George Birmingham said it appeared that the gardaí initially didn't have a suspect and they asked those living in the area to complete a questionnaire and to provide saliva samples as well as fingerprints for "elimination purposes". It seems over 60 people provided prints and samples.
On June 19, two gardaí met four Lithuanians on the roadside in Killorglin. Following a conversation, samples were provided.
Killer
The principal ground of appeal, as submitted by Andruska's barrister, Brendan Grehan SC, related to the circumstances in which fingerprints and DNA were taken following this encounter on the roadside.
Grehan submitted that the gardaí hadn't taken sufficient steps to ensure that Andruska – a man for whom English was not his first language – understood that the process was voluntary and to make him understand that the samples could be of evidential significance.
Counsel submitted that the subsequent arrest of Andruska on June 27, when further samples were taken, "flowed from the events on the roadside" of June 19 and that the events of June 19 "tainted everything that occurred subsequently".
Justice Birmingham said the issue was raised at trial and the trial judge had heard from the two gardaí who were on the roadside as well as from Andruska.
In a detailed ruling the following morning, the trial judge said he was satisfied that Andruska was fully aware that he had a choice in the matter, Justice Birmingham said, and the Court of Appeal was not in a position to overturn those findings of fact.
Furthermore, in so far as the garda fingerprint expert went beyond his remit, as Grehan had submitted, Justice Birmingham said the court was not persuaded that the point was of any substance.
Justice Birmingham, who sat with Justice Alan Mahon and  Justice John Edwards, said the court rejected each ground and "upheld" the conviction.
An inquest into the deaths has been unable to proceed while the appeal has been pending, the court heard.