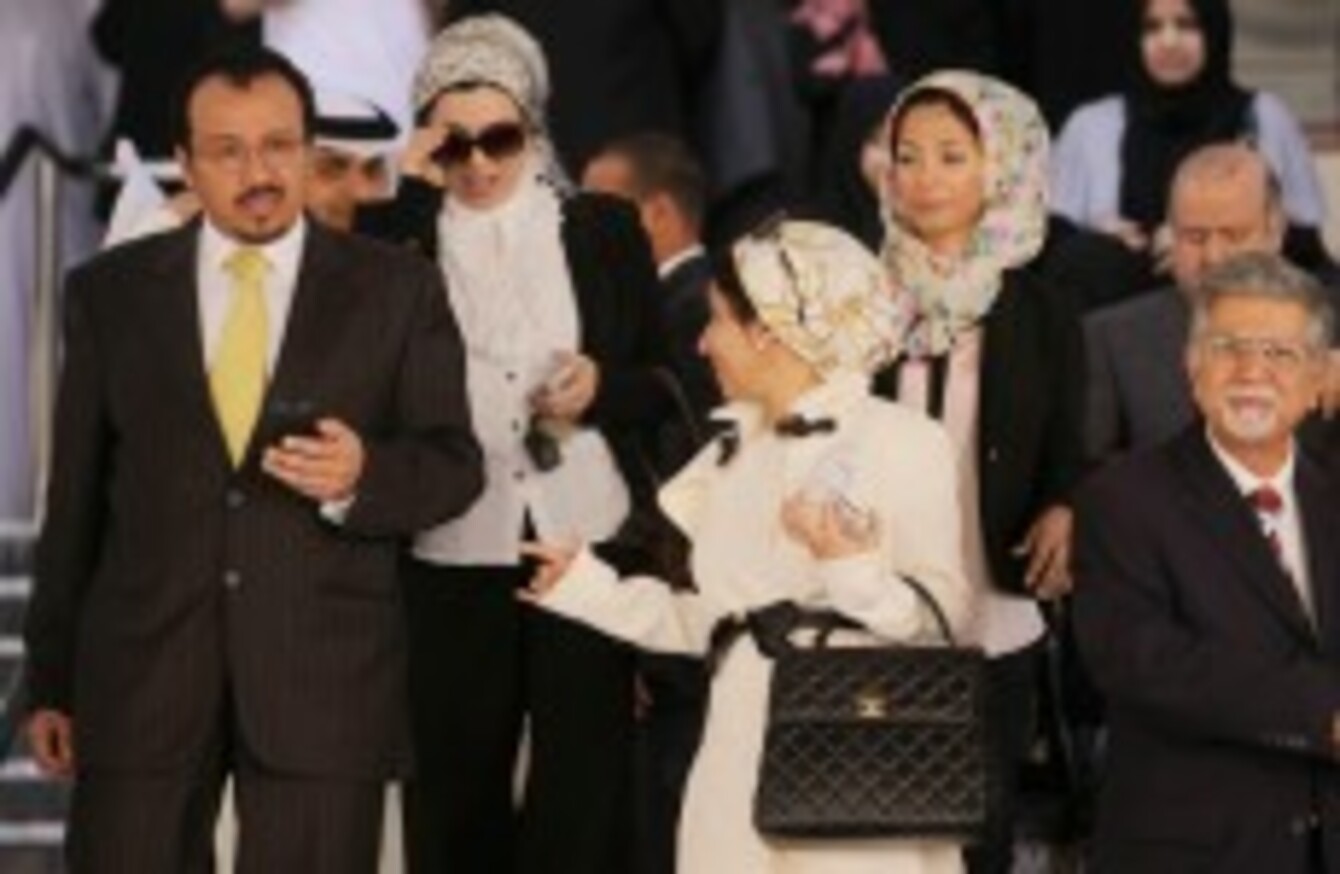 Bahrani medics leaving a trial session appealing security court convictions and sentences against them
Image: Hasan Jamali/AP/Press Association Images
Bahrani medics leaving a trial session appealing security court convictions and sentences against them
Image: Hasan Jamali/AP/Press Association Images
BAHRAIN'S HIGHEST COURT has rejected the final appeal by nine medics against their convictions linked to anti-regime protests last year and upheld their jail terms, a government statement said.
"The court of cassation… has rejected the appeals and upheld the previous court's convictions and sentences of the nine accused," said the statement, citing Bahrain's deputy attorney general Abdulrahman al-Sayyed.
The nine medics were part of a group of 20 doctors and nurses who worked at Manama's Salmaniya Medical complex during the February 2011 Shiite-led uprising against the kingdom's ruling Sunni dynasty.
Nine acquitted in June
Nine medics were acquitted of all charges by a lower appeals court in June and two remain at large.
The remaining nine appealed their convictions in the kingdom's highest court which according to the statement, upheld all their sentences, with one doctor, Ali al-Ekri, getting five years in jail, the longest sentence of all nine medics.
Al-Ekri was found guilty of "possession and concealment of white weaponry (non-firearms) to serve a terrorist purpose, and for illegal assembly," the statement said.
Ibrahim Damastani, who received a three-year jail term, was found guilty of "possession of a white weapon and illegal assembly."
The remaining seven medics, who were convicted of lesser crimes, including illegal assembly and inciting hatred, were given sentences of between one month and one year.
This was the final verdict and no other appeals will be heard. All nine medics have been free on bail since September last year.
Quasi military court
The medics were first charged and convicted by a quasi military court specially formed in the aftermath of the government's brutal crackdown of the anti-government protests in March 2011.
Many initially received harsh sentences of up to 15 years.
Only the two medics who remain at large, Ali Hassan al-Sadadi and Qassim Imran, still face 15-year prison terms since neither appealed the original verdicts.
Many of the 20 medics — 15 of whom are doctors — alleged they were tortured in prison. Earlier this month, the public prosecution office charged seven policemen with torture and maltreatment of the medics, all of whom are Shiite.