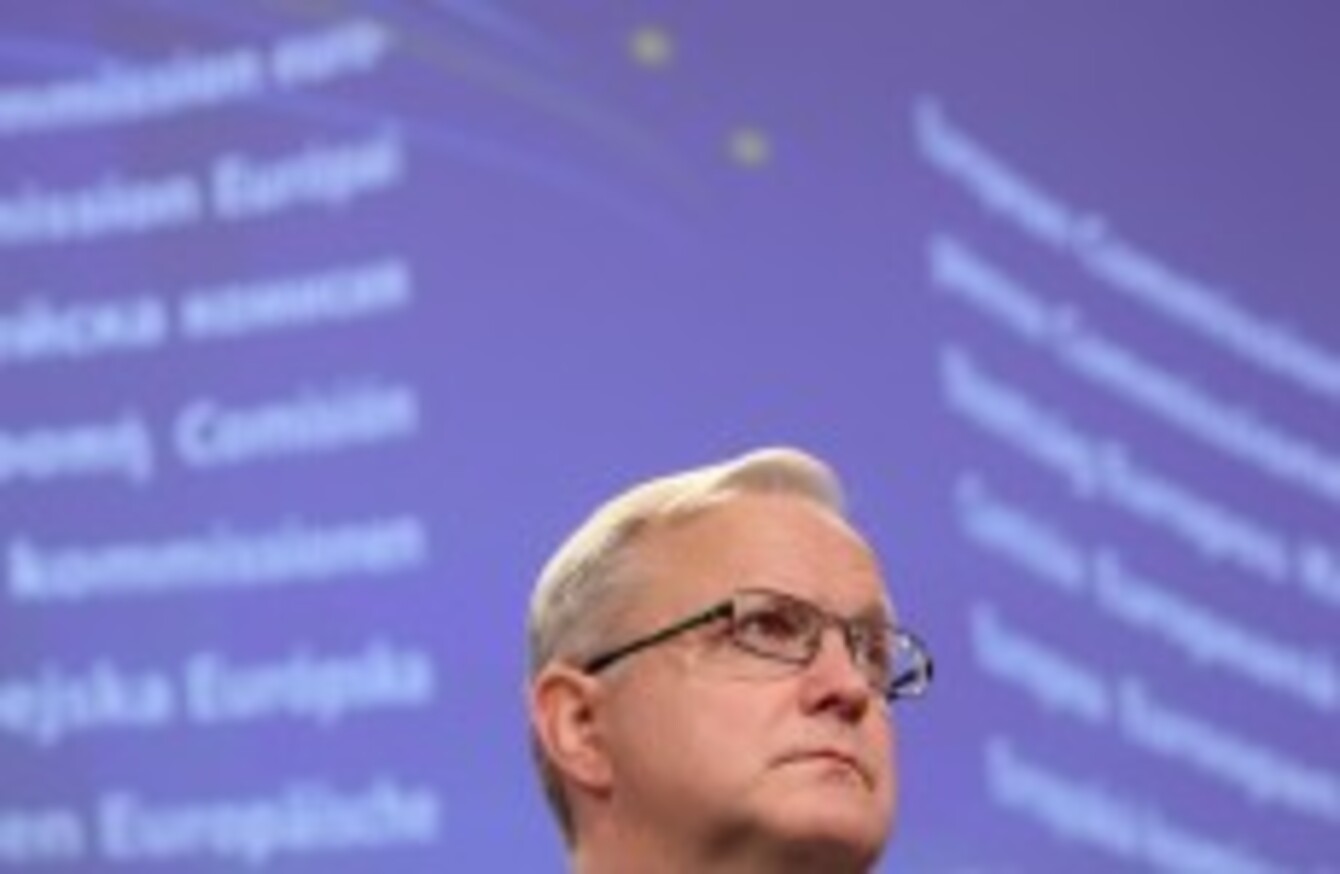 Olli Rehn, European Commissioner for Economic and Monetary AFfairs, at a news conference about the Greek bailout earlier this week
Image: AP Photo/Yves Logghe
Olli Rehn, European Commissioner for Economic and Monetary AFfairs, at a news conference about the Greek bailout earlier this week
Image: AP Photo/Yves Logghe
EUROZONE FINANCE MINISTERS made "substantial" progress on the Greek bailout in a conference call last night and now expect a decision to be taken on the crucial €130 billion bailout by Monday.
During the 3 1/2 hour conference call, finance ministers from across the EU praised the austerity measures agreed by Greek leaders earlier this week.
However ministers also identified additional "consolidation measures" of €325 million to help plug the gap in the country's finances, which it said will be necessary in order to receive the bailout.
"Further considerations are necessary regarding the specific mechanisms to strength the surveillance of  programme implementation and to ensure that priority is given to debt servicing," President of the Euro Group Jean-Claude Juncker said in a statement after the conference call.
Juncker said that the eurozone ministers received strong assurances from the leaders of the two coalition parties in Greece's government.
Last night the Greek finance minister hit out at some eurozone countries, saying that some of the countries don't want Greece in the eurozone any more.
"We have to tell the Greek people the truth," said Evangelos Venizelos yesterday. "There are many in the eurozone who don't want us any more".
During the call, the Troika presented an analysis on the sustainability of Greece's public debt.
Juncker said that the ministers expect to have a decision on the bailout within the week.
"On the basis of the elements that are currently on the table… I am confident that the Eurogroup will be able to take all the necessary decisions on Monday 20 February," he said.