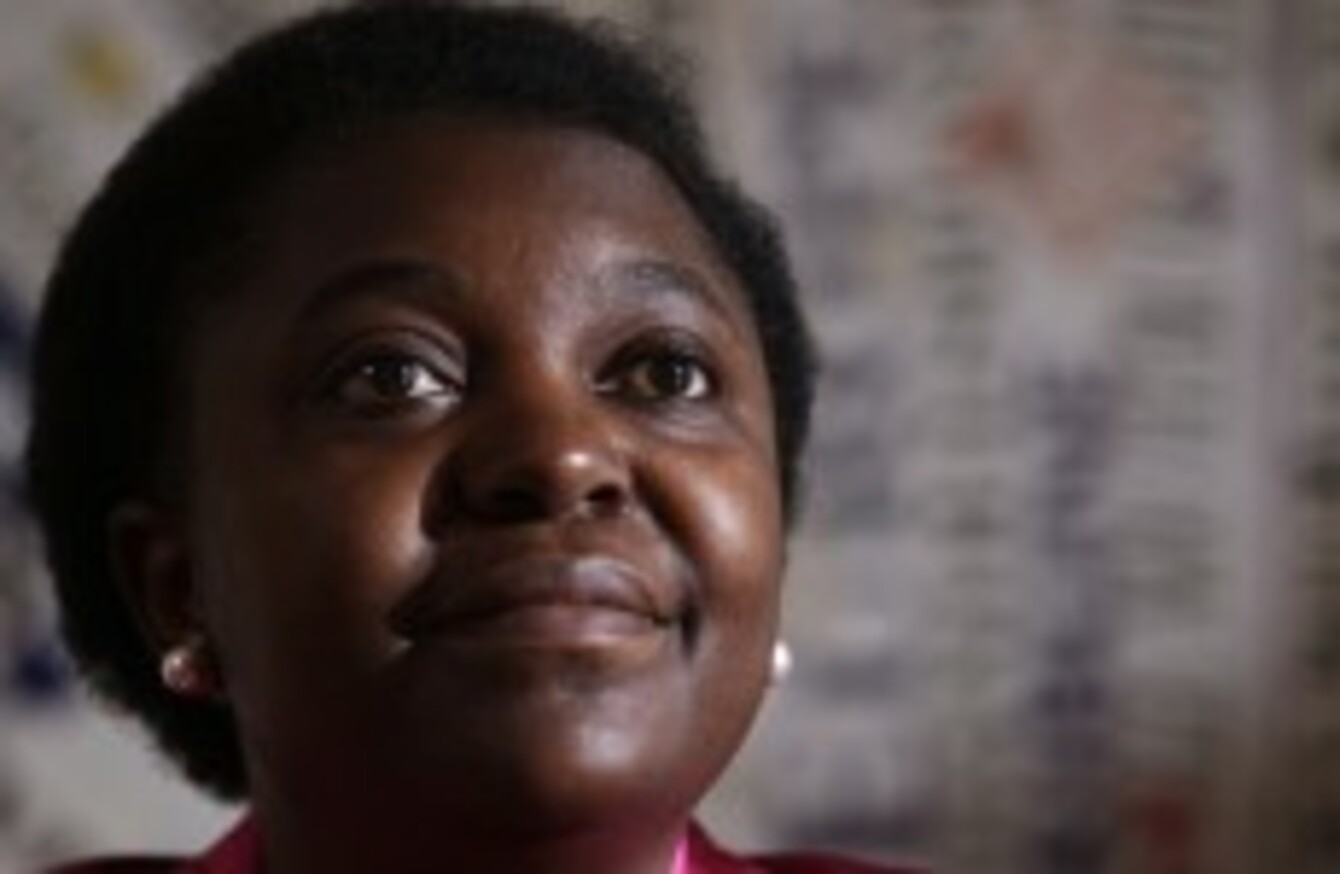 Image: Domenico Stinellis/AP/Press Association Images
Image: Domenico Stinellis/AP/Press Association Images
ITALY'S FIRST BLACK minister has condemned a spectator who threw bananas at her as she delivered a speech at a party rally.
Cécile Kyenge, Italy's integration minister, has launched a campaign to make it easier for immigrants to obtain Italian citizenship – drawing the fury of far-right groups.
The bananas thrown at Kyenge missed the stage, Reuters reports.
Remarking on the incident on Twitter, she described it as "sad" and added that it was a waste of food during an economic crisis.
Kyenge, who was born in Democratic Republic of Congo, has proposed changes to Italian immigration law which would make it possible for anyone born on Italian soil to have citizenship.
The politician has faced several incidents of racism since taking her ministerial post, including being described as "an orangutan" by a senior parliamentarian earlier this month. Roberto Calderoli, the Senate's vice president and a leader of the anti-immigrant Northern League party, only retracted his statement following a high-profile backlash that sparked calls for him to resign.
Kyenge, who has lived in Italy since 1983, also received death threats before visting the northern region that is Calderoli's party base.
Kyenge has in the past said that such racism is directed at all Italians, not just her. Interviewed by Sky, she said Italy needs to develop a culture against racism, which she said is "about hate [and] the fear of what's different."