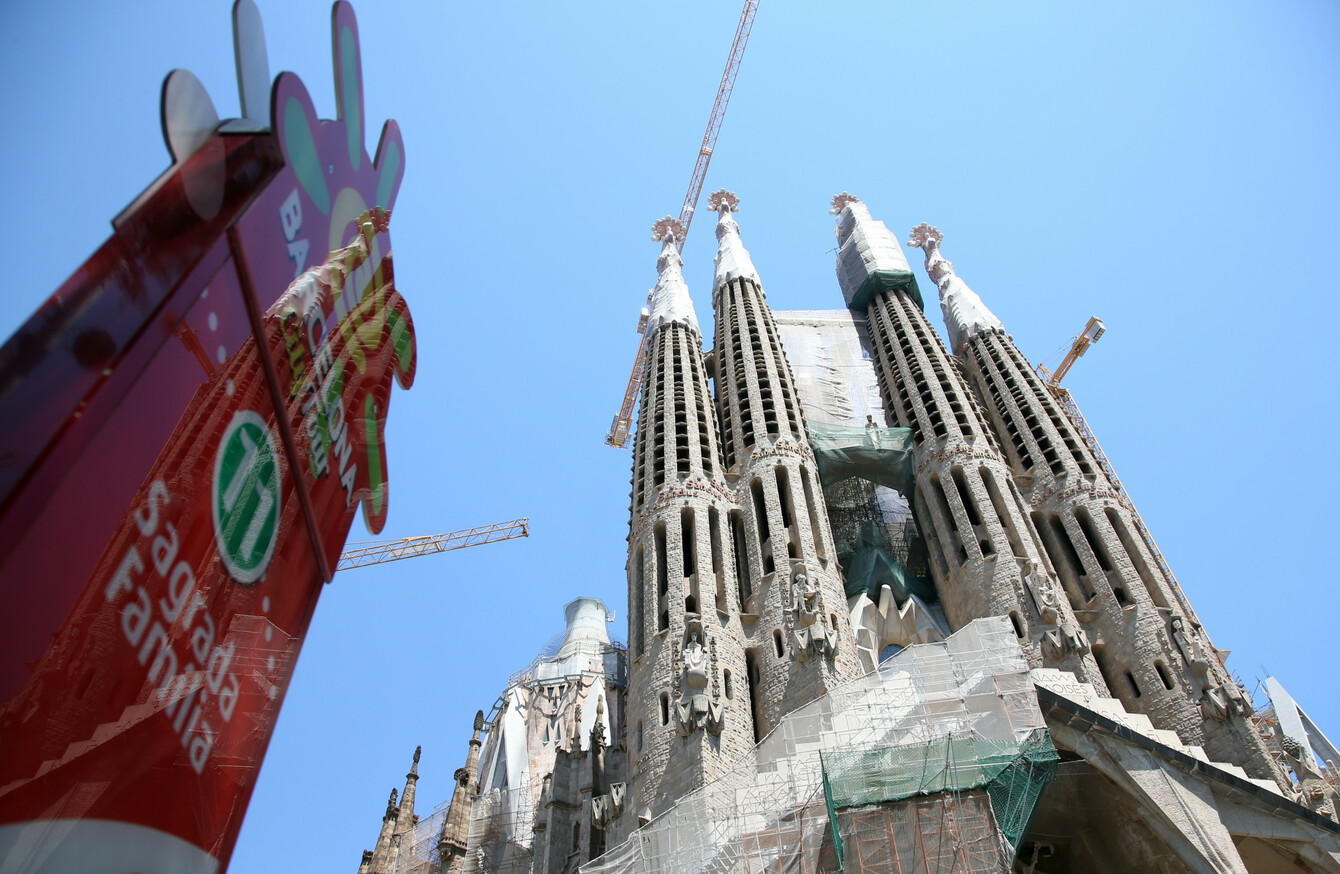 Image: Friso Gentsch/PA Images
Image: Friso Gentsch/PA Images
THE SAGRADA FAMÍLIA basilica has struck a deal with the city of Barcelona after more than 130 years without a construction license. 
Architect Antoni Gaudí's iconic monument is a UNESCO world heritage site and has been under construction since 1882.
Barcelona Mayor Ada Colau announced the news today, hailing the "historic agreement" between the city and the basilica, allowing construction to be completed on one of the city's most recognisable landmarks. 
After two years of discussion, Colau said that the Sagrada Família had agreed to pay the city €36 million over 10 years.
That money will go towards public transport and accessibility improvements, essential maintenance works, redeveloping streets surrounding the basilica as well as security and cleaning. 
La Sagrada Família és una icona i el monument +visitat de la nostra ciutat. Després de 2 anys d diàleg, fem un acord q garantirà el pagament de llicència, l'accés segur al monument i facilitarà la vida veïnal amb millores al #TransportPúblic i reurbanització dels carrers +propers

— Ada Colau (@AdaColau) October 18, 2018
The exterior of the unfinished basilica has three facades, with each depicting a phase in the life of Jesus Christ – the nativity, the passion and the glory.
In a statement on its website, the basilica said that the first phase of this new agreement with the city is to draft a special plan for the entirety of architect Gaudí's project, except for a section at the glory facade, set aside for a later phase of construction. 

Building is set to be completed on the monument by 2026, the centenary of Gaudí's death.