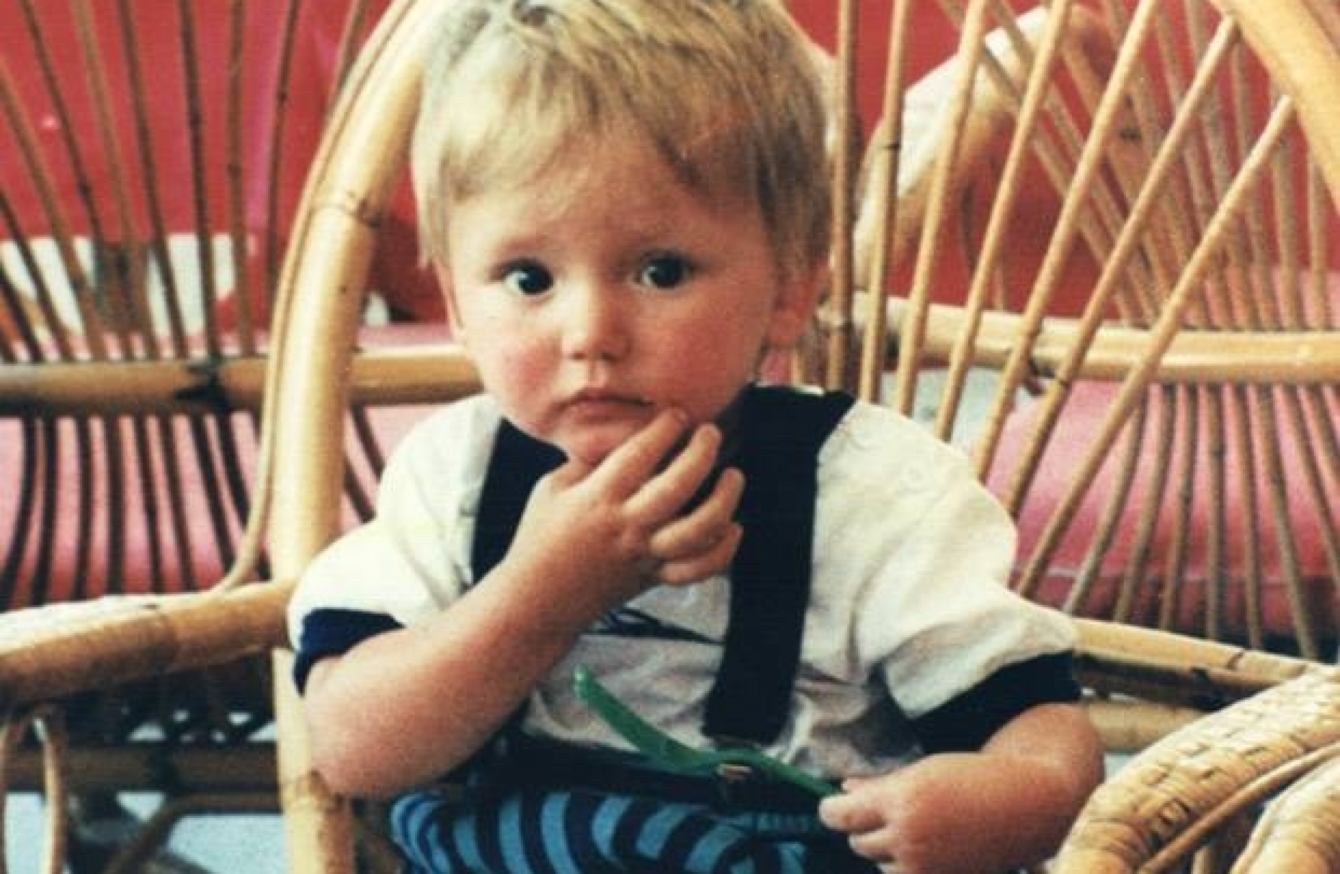 Image: South Yorkshire Police
Image: South Yorkshire Police
BRITISH POLICE INVOLVED in the search of a Greek farm where toddler Ben Needham was last seen believe he died in an accident.
Ben, who was 21 months, was last seen at the site on the island of Kos in 1991.
A fresh search of two sites came about after police received information that he may have been killed by the driver of a digger.
Today, after a quarter of a century and a complex, worldwide investigation, South Yorkshire Police have said they believe the death was an accident.
Detective Inspector Jon Cousins, the Senior Investigating Officer in Operation Ben, said:
"During the course of the enquiries we have made over the last 19 months, we have closed off a large number of theories about what happened to Ben, many of which have been open for over 20 years.
"However, based on the information that I have now, as a result of an extensive and thorough investigation, it is without doubt that the current line of enquiry is the most probable cause for Ben's disappearance.
"My team and I know that machinery, including a large digger, was used to clear an area of land on 24 July 1991, behind the farmhouse that was being renovated by the Needhams.
It is my professional belief that Ben Needham died as a result of an accident near to the farmhouse in Iraklis where he was last seen playing.
He said that "an item" found near the second site on Saturday had been shown to Ben's family.
"The recovery of this item, and its location, further adds to my belief that material was removed from the farmhouse on or shortly after the day that Ben disappeared."
A friend of Konstantinos Barkas, the digger driver, told police he may have been responsible. Barkas died in 2015.