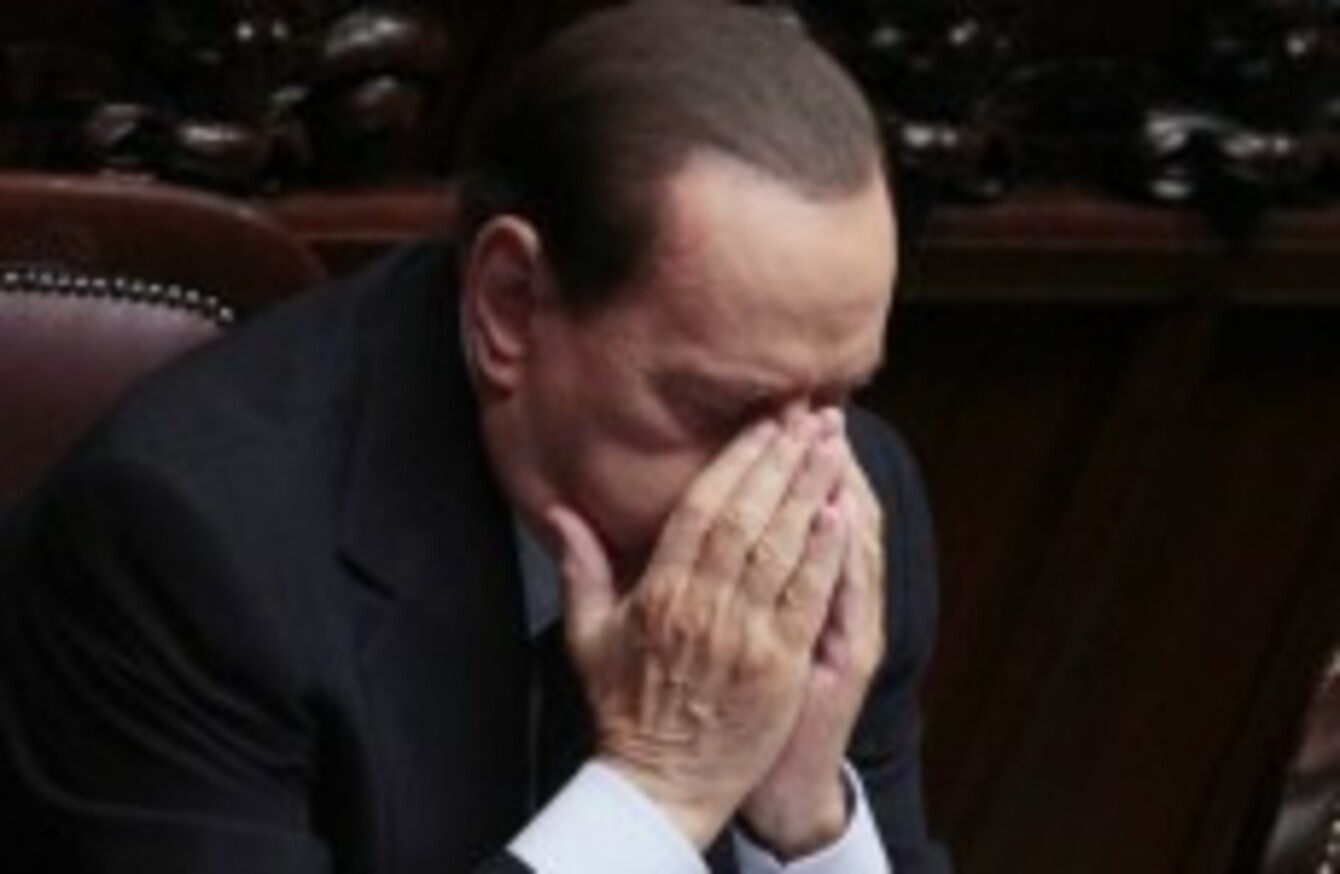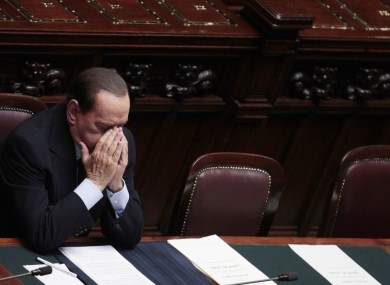 Updated, 18:07
FORMER ITALIAN prime minister Silvio Berlusconi has been sentenced to four years in jail after his media company was found to be behind an elaborate tax fraud scheme – but will only serve one year in jail thanks to an amnesty law.
A court in Milan convicted Berlusconi, the founder and main shareholder of the Mediaset empire, in a case involving a network of offshore companies for TV rights.
The court said Berlusconi had been behind a scheme to buy the rights for US movies, for broadcast on Mediaset's channels, through offshore companies – and then mis-declared their payments in order to avoid their tax obligations.
Prosecutors had also alleged that Berlusconi and Mediaset chairman Fedele Confalonieri had inflated the price for about 3,000 films when they were being relicensed internally, and had pocketed the difference – allegedly making €250 million in doing so.
Having originally been handed down a four-year sentence, the court later reduced the sentence to a single year because of an amnesty law dating from 2006 – passed by a rival government shortly after it took over from Berlusconi's, in an effort to cut down on prison overcrowding that rocketed during Berlusconi's tenure.
Confalonieri was acquitted of all charges, as were two others. Another four defendants had their charges dropped because of the statute of limitations.
Aside from his jail term, Berlusconi and three others convicted alongside him were ordered to pay damages of €10 million. Berlusconi, still a sitting MP, has also been banned from holding office for three years.
None of the convictions can take effect until the sentences are upheld by a second court, however – meaning it is still possible that the 76-year-old magnate could escape imprisonment.
The trial had begun in July 2006, shortly after Berlusconi had finished his second of three non-consecutive stints as premier, but had been continually put on hold as a result of laws which grant criminal immunity to state office holders.
Berlusconi, Italy's richest man and also the president of AC Milan football club, had only indicated earlier this week that he would not seek another term as prime minister when the next elections are due in the spring.
Berlusconi stepped down as premier in November 2011 as financial markets threatened to make it too expensive for Italy to borrow and require it to enter a bailout, the size of which would dwarf any of the four European bailouts currently in existence. He was succeeded by technocrat Mario Monti.
Additional reporting by AP