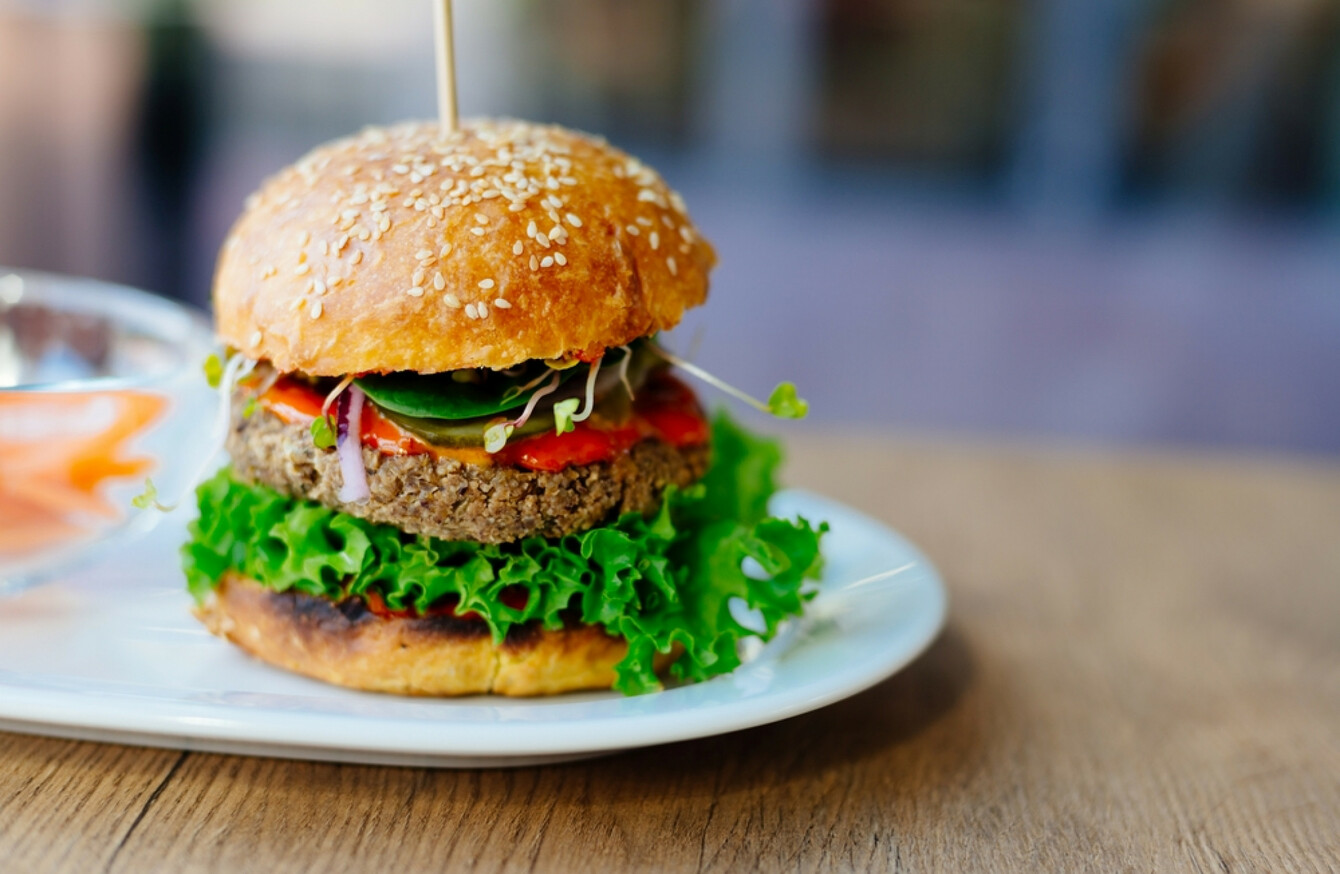 Image: Shutterstock/Daniel Jedzura
Image: Shutterstock/Daniel Jedzura
VEGGIE BURGERS ARE extremely versatile, easy to make and packed with nutrients. While there's no shortage of ready made vegetarian options available to buy, making your own can be so simple and very pocket friendly too.
Given that they're usually made with a base of pulses or potatoes, veggie burgers are great for taking on other flavours. So if you have some salad, herbs or tasty bits and bobs in the kitchen, loading these into the mix will result in great things. 
Once you master the basic recipe and process, you'll be hooked- and will soon be transforming tins of pulses and leftover vegetables into delicious creations.
We've rounded up some of our favourite veggie burger recipes that will impress vegetarians and meat eaters alike…
1. Bean and Mushroom Burgers, from Susan Jane White
This recipe is packed with deep, umami flavours. Mushroom is a hearty sub for meat, and mung beans are extremely healthy little bean packed with generous amounts of magnesium, potassium and B vitamins. Lentils are a handy substitute if needed.
2. Quinoa and Black Bean Burgers, from the Healthy Tart
These hearty burgers will satisfy any BBQ craving, as well as supplying a host of nutrients. Served on a sweeter bun with chilli lime "veganaisse", this recipe is guaranteed to hit the spot.
3. Blushing Beetroot Burgers, from Donal Skehan
A wholesome meat free burger full of colour and earthy flavours from fresh beetroot and carrots. Make them a day in advance for a quick midweek meal.
4. Mushroom and Coriander Burgers, from Healthy Living James
Blurb: Made using just 5 easy to source ingredients, these burgers would make a great family friendly dinner. The maple syrup adds a beautifully rich sweetness. They're also vegan and gluten free, so a great option for anyone with intolerances.
5. Sweet Potato And Bean Burgers, from West Cork Fit
These burgers are high in plant protein and full of flavour. Fear not if you can't source adzuki beans, as cannellini or black beans would also work well. Serve in a pita bread with some relish, greek yogurt and cucumber for a light and fragrant supper.
6. Corn and Chickpea Burgers, from Jamie Oliver 
Packed with spices and herbs plus some citrus flavours, these delicious patties use store-cupboard ingredients and require very little effort to make. If you don't have a food processor, chopping the corn and chickpeas finely will work well.
Each week we ask a new question for our Kitchen Secrets feature. This week: Do you have a go-to homemade salad dressing – and what's in it? Comment below (or email food@thejournal.ie) and you could see your response in the magazine!