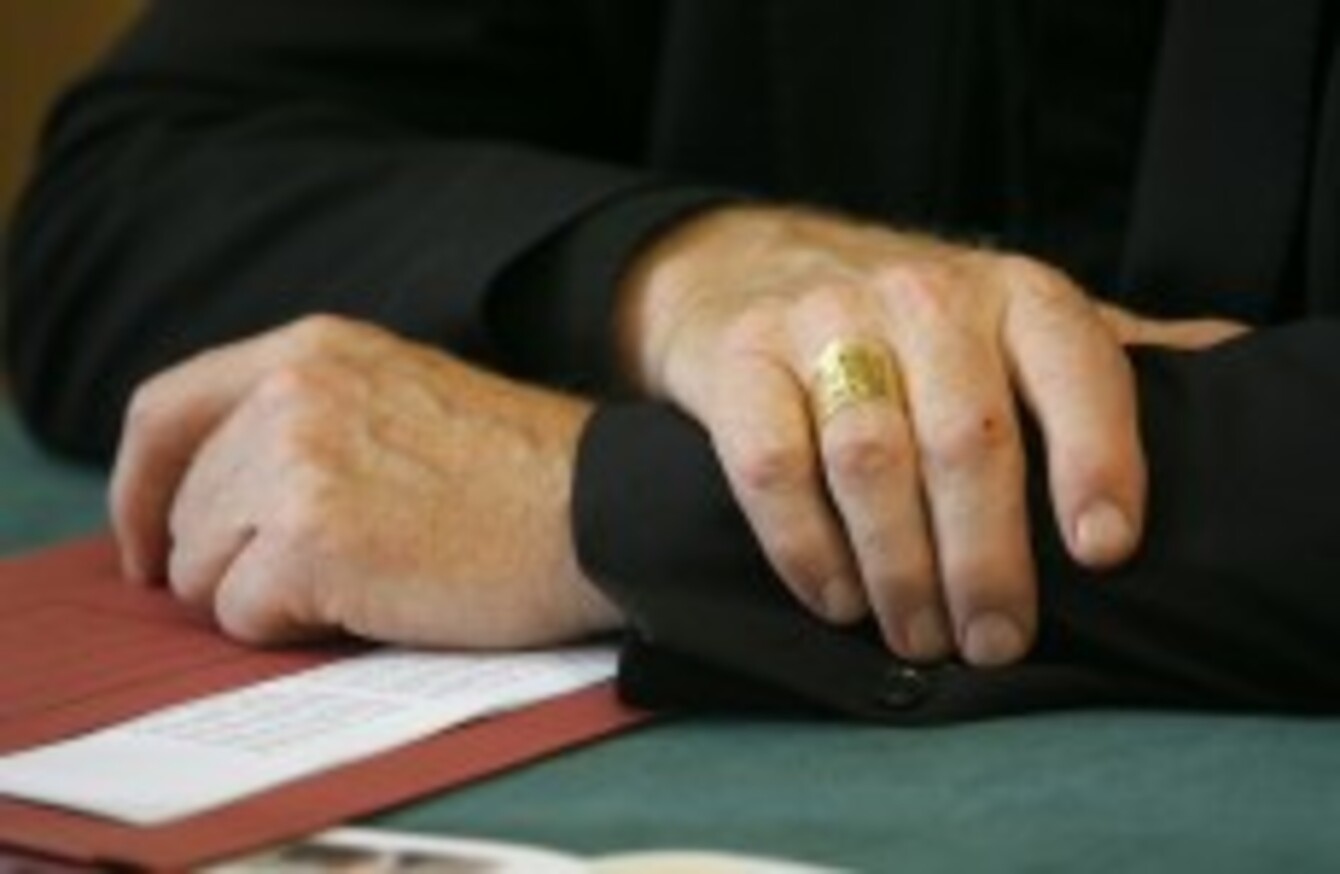 File
Image: Mark Stedman/Photocall Ireland
File
Image: Mark Stedman/Photocall Ireland
IRELAND'S CATHOLIC BISHOPS have made a statement to "reaffirm some aspects of Catholic moral teaching", in the wake of the discussion following the tragic death of Savita Halappanavar.
The Bishops said:
The death of Mrs Savita Halappanavar and her unborn child in University Hospital Galway on the 28 October last was a devastating personal tragedy for her husband and family.  It has stunned our country.  We share the anguish and sorrow expressed by so many at the tragic loss of a mother and her baby in these circumstances and we express our sympathy to the family of Mrs Halappanavar and all those affected by these events.
Catholic Church
They continued that the Catholic Church "has never taught that the life of a child in the womb should be preferred to that of a mother.  By virtue of their common humanity a mother and her unborn baby are both sacred with an equal right to life".
Where a seriously ill pregnant woman needs medical treatment which may put the life of her baby at risk, such treatments are ethically permissible provided every effort has been made to save the life of both the mother and her baby.
The Bishops went on: "Whereas abortion is the direct and intentional destruction of an unborn baby and is gravely immoral in all circumstances, this is different from medical treatments which do not directly and intentionally seek to end the life of the unborn baby".
Current law and medical guidelines in Ireland allow nurses and doctors in Irish hospitals to apply this vital distinction in practice while upholding the equal right to life of both a mother and her unborn baby.
They said that "some would claim that the unborn baby is less human or less deserving of life" but advances in genetics and technology "make it clear that at fertilisation a new, unique and genetically complete human being comes into existence".
According to the Bishops, they believe in upholding the equal and inalienable right to life of a mother and her unborn child in our laws and medical practice. "This helps to ensure that women and babies receive the highest standard of care and protection during pregnancy."
Savita Halappanavar
The family of Savita Halappanavar have sent a letter to the Minister for Health James Reilly, said RTÉ, with the solicitor representing Praveen Halappanavar saying they are calling on the minister to launch a full public inquiry into the 31-year-old's death.
Also today, a friend of Praveen Halappanavar spoke with RTÉ, who said Praveen would speak to the press in a day or two after having some time to himself. He also said that he welcomes the investigation into his wife Savita's death and that he is thankful for the support he has received.
Sinn Féin is to table a motion calling for legislation on the X Case tomorrow in the Dáil. RTÉ News reports that Tánaiste Eamon Gilmore said he believes that Labour deputies will support the Government's position when the motion is put to them.