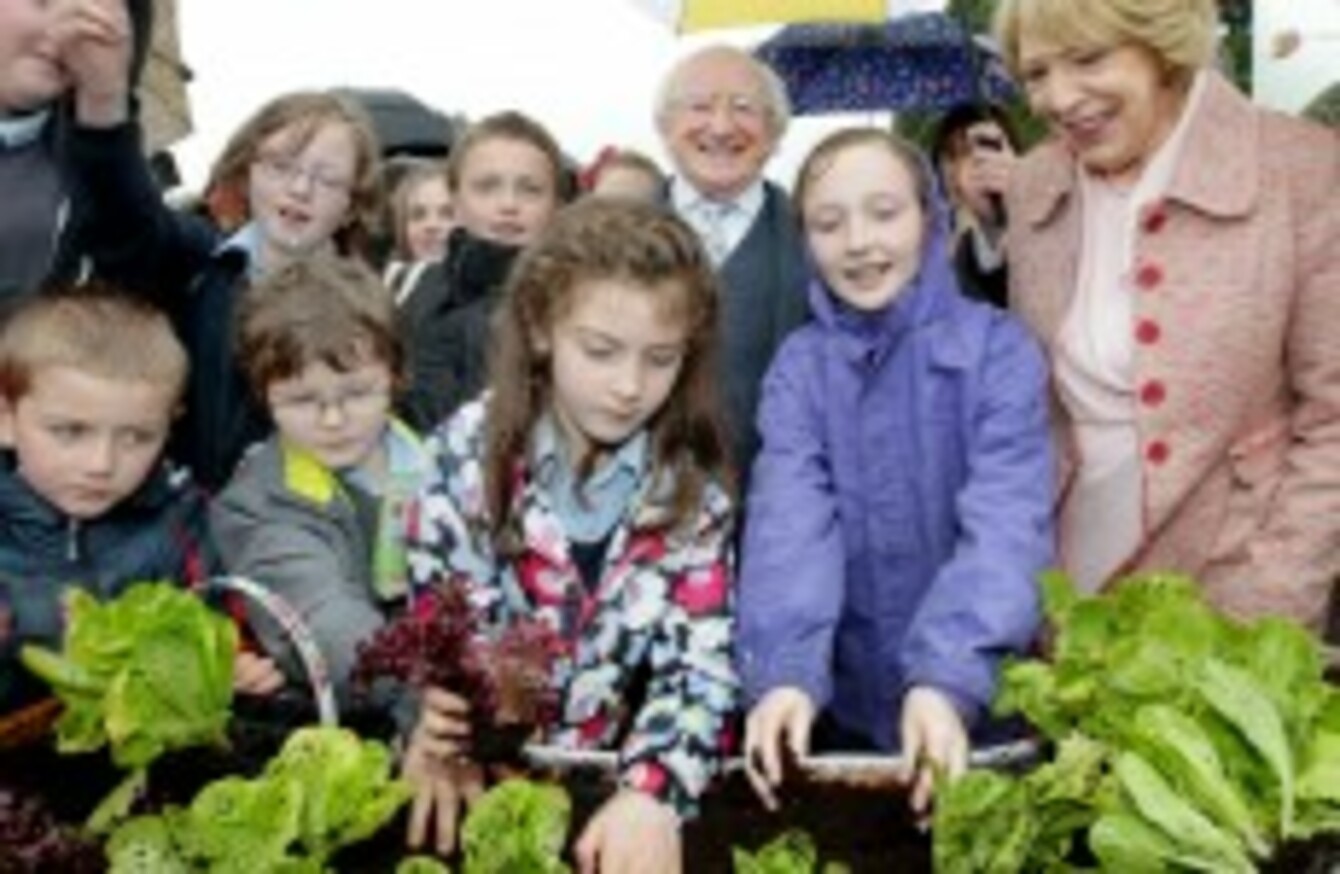 President Higgins with the winners of the Grow it Yourself competition at Bloom
Image: Mark Stedman/Photocall Ireland
President Higgins with the winners of the Grow it Yourself competition at Bloom
Image: Mark Stedman/Photocall Ireland
OVER 106,000 PEOPLE attended the Bloom gardening festival in Phoenix Park last weekend, and they certainly left their mark.
The festival's main sponsor, Bord Bia, released a bouquet of statistics this morning showing just how well the festival went this year.
Unsurprisingly for a flower and gardening show, there were over 80,000 plants with an estimated value of €750,000 sold over the weekend.
Given the weather, ice cream sellers were laughing all the way home after punters snapped up 30,000 cool treats.
Crafty operators were also in the black, with vendors in the Craft Village reporting sales of €200,000.
In addition to all this, there were 20 sheep sheared at the Bloom farmyard, yielding over 75 kilos of wool.
Bord Bia also managed to distribute over 30,000 recipe booklets, while visitors took home 10,800 packs of Keogh's crisps and 8,300 Keelings summer berries.
And, lest we forget, one Taoiseach Dad-dancing his way through Pharrell Williams' 'Happy'.
Source: Independent.ie/YouTube