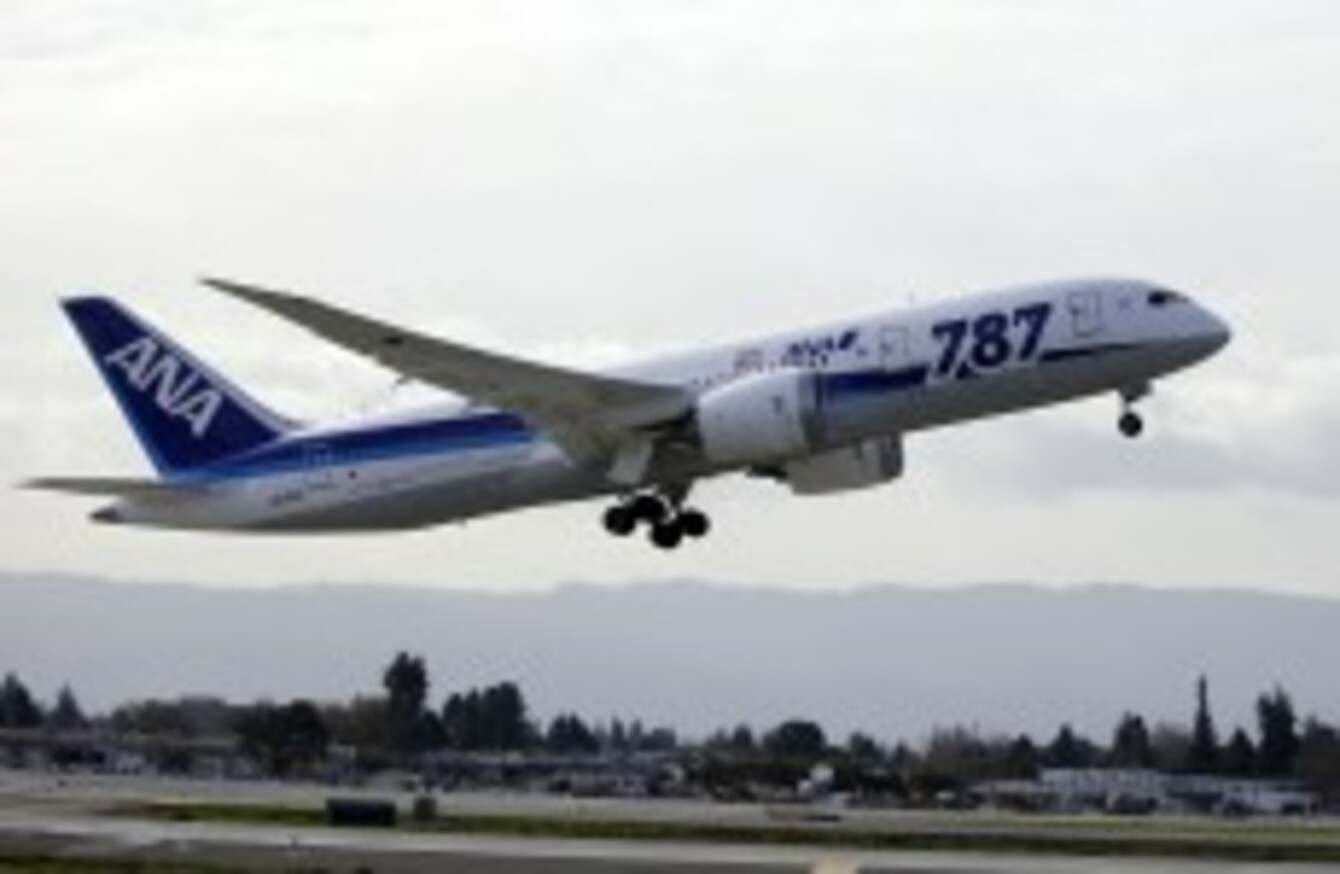 All Nippon Airways' Boeing 787 Dreamliner (File photo)
Image: Marcio Jose Sanchez/AP/Press Association Images
All Nippon Airways' Boeing 787 Dreamliner (File photo)
Image: Marcio Jose Sanchez/AP/Press Association Images
BOEING'S TROUBLED, NEXT-generation model has suffered a series of glitches that have prompted investigations by aviation regulators in Japan and the United States, although Boeing insists the plane is safe.
In the latest incident, an All Nippon Airways flight was forced into an emergency landing in southwestern Japan with the airline saying cockpit instruments had shown there was smoke in an electrical compartment.
Both ANA and its rival Japan Airlines (JAL) – which are among Boeing's biggest customers for the Dreamliner and Japan's biggest airlines – said they would ground their entire fleet of Boeing 787 Dreamliners pending safety checks.
Meanwhile, India's aviation regulator said today it would conduct a safety review of the Boeing Dreamliner aircraft purchased by Air India.
"We will review the situation in consultation with Boeing and Air India," Arun Mishra, the director-general of civil aviation, told AFP. However, Mishra said that "there were no plans to ground the Dreamliner right now" in India.
Mainstay
"I am in touch with Boeing and they are going to give me an update on the electrical problems they suffered in Japan," he added.
K. Swaminathan, a spokesman for Air India, said the carrier would await the results of the Indian regulator's review before taking any action.
"We will only move after talking to the regulator, we are carrying on a discussion with the regulator right now," he told AFP.
Air India purchased 27 Dreamliners as part of a 2005 multi-billion-dollar project, with the first plane delivered last September. Six planes have so far been delivered and the remaining 21 are expected to arrive by 2016.
The aircraft is seen as becoming the mainstay of loss-making Air India's global operations and airline officials hope it will attract new customers.
Considered a milestone in the aviation industry with its use of lightweight composite materials and electronics instead of aluminium and hydraulics, some 50 of the US aerospace giant's 787s are in service worldwide.