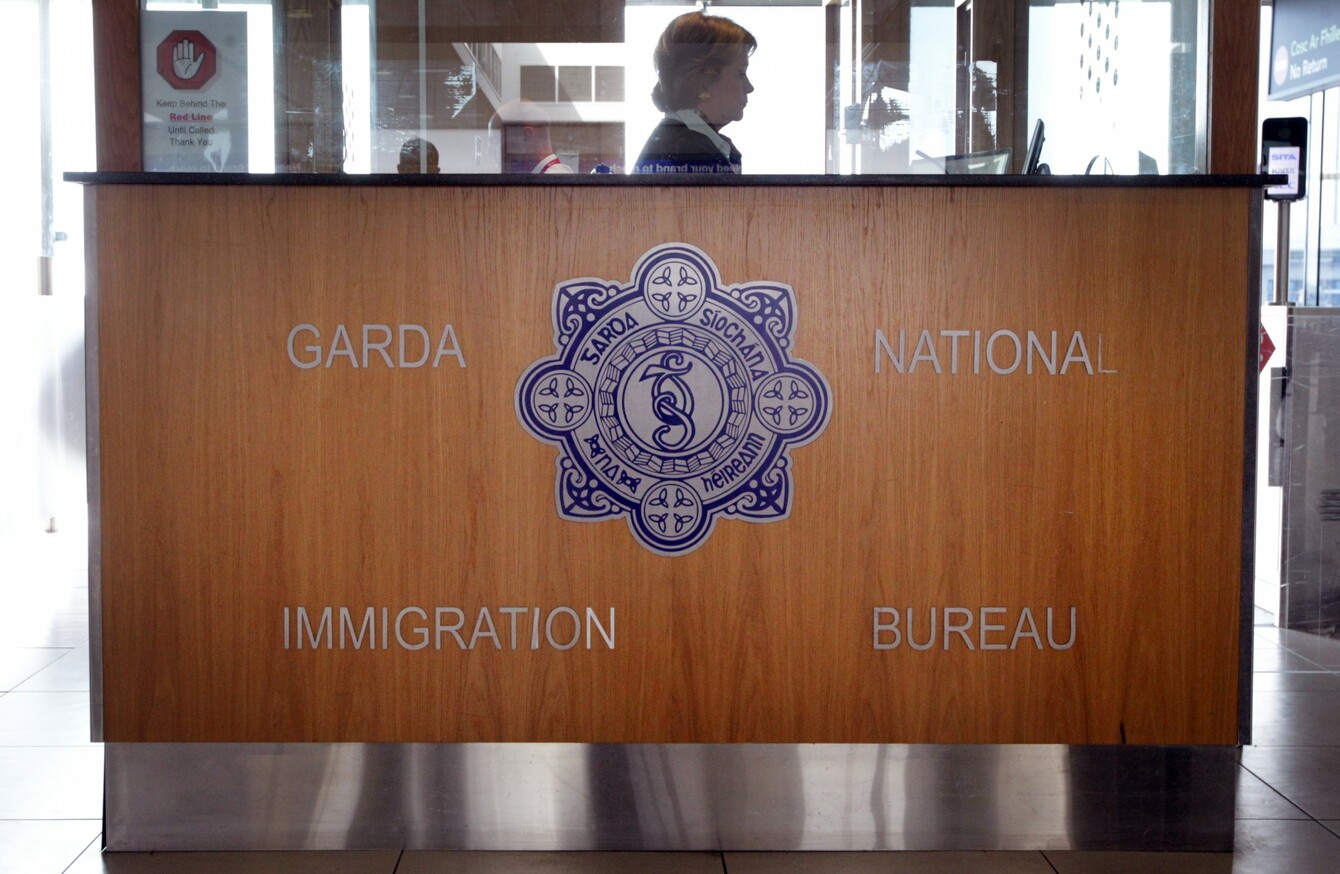 Border controls at Dublin Airport.
Image: Mark Stedman/Photocall Ireland
Border controls at Dublin Airport.
Image: Mark Stedman/Photocall Ireland
THE UK WILL look to have Ireland strengthen immigration controls at its ports and entry points to avoid the reintroduction of a 'hard border', according to The Guardian.
Speaking to the newspaper, the UK's Northern Ireland Secretary James Brokenshire said that the UK government wants to maintain the common travel area (CTA) between Ireland and the UK in the wake of the Brexit vote.
It would mean, he argues, that external borders would need to be strengthened to avoid illegal migration into the UK.
These tougher measures at ports and entry points would include those in Ireland if the CTA is maintained. In effect, UK border control policies could be implemented at Irish entry points.
"We have put in place a range of measures to further combat illegal migration working closely with the Irish government," Brokenshire said according to the newspaper.
Our focus is to strengthen the external border of the common travel area, building on the strong collaboration with our Irish partners.
The toughening of controls at Ireland's entry points would be used as a way to avoid a hard border between Northern Ireland and the Republic of Ireland. People on both sides of the border have expressed concerns about this possibility for both economic and stability reasons.
"We are already working closely with the Irish government and other members of the common travel area to prevent people from seeking to evade UK immigration controls from entering via another part of the CTA," Brokenshire said.
Irish Foreign Affairs Minister Charlie Flanagan is quoted in the article as saying that the sharing of intelligence between Ireland and the UK is vital to counter "the threat of illegal immigration through the border."
Jumping ship?
Separately, data from jobs website Indeed has shown that the number of British residents searching for jobs in Ireland has jumped since the Brexit referendum.
Searches for jobs across the EU from the UK were 7% higher on average in the 100 days after the referendum than prior to the poll.
The strongest interest was in jobs in Ireland, where there was a 20% increase in searches after the UK's vote to leave the European Union in June.
Indeed research initially showed that job searches from the UK to Ireland on 24 June, the day the result of the referendum was announced, were 2.5 times higher than the average in the days before the vote.
There was also a similar pattern among Britons looking for jobs in Australia. Searches for jobs in the antipodean nation were 13% higher in the 100 days following the referendum than before, with the average matching the 13% surge seen in the vote's aftermath.
There has also been a steady increase in searches from the UK for jobs in Canada, Germany and the EU as a whole.
- With reporting by Paul O'Donoghue from Fora.ie