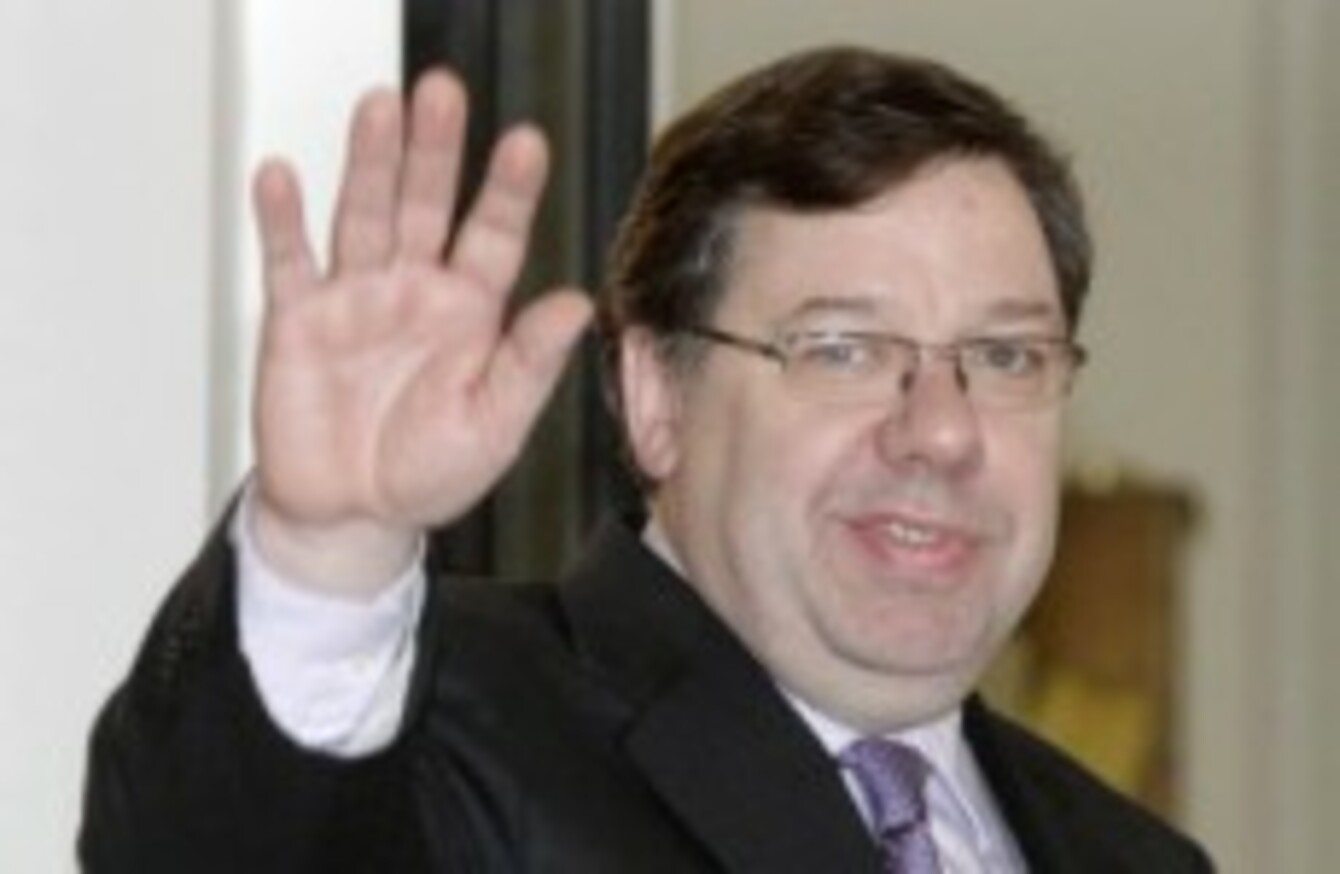 Image: Niall Carson/PA Wire/Press Association Images
Image: Niall Carson/PA Wire/Press Association Images
TONIGHT BRIAN COWEN has announced that he will resign his Dáil seat.
Speaking on Midlands Radio 3 this evening, Cowen said that he would not put his name forward for the Laois-Offaly constituency in the upcoming general election.
Cowen said that after speaking with members with his family he decided to retire, adding that after "holding highest office in the land" he felt it was time to go.
He said that his party had supported his decision and that the new party leader Micheál Martin had not indicated that he should step down. He said: "Everyone in the Fianna Fáil party would like to see me stand again".
When questioned about his now-infamous golf game with former chairman of Anglo Irish Bank Sean FitzPatrick, he said: "In this country there's a culture that suggests that what was simply a golf game [was not]… but that's what it was."
He also said that "systemic issues" in relation to the economy are being addressed.
He thanked those who had supported him throughout his career, and said that he regarded his experiences in politics to be a "great privilege". Saying that, after 26 years as TD, he had made the decision to leave politics with a "heavy heart" but said:
"My political career comes to an end with the calling of the election – but my interest with the party will not."
Cowen said that it was a time for "renewal and regrowth" within Fianna Fáil, and that his departure would mark a generational shift.