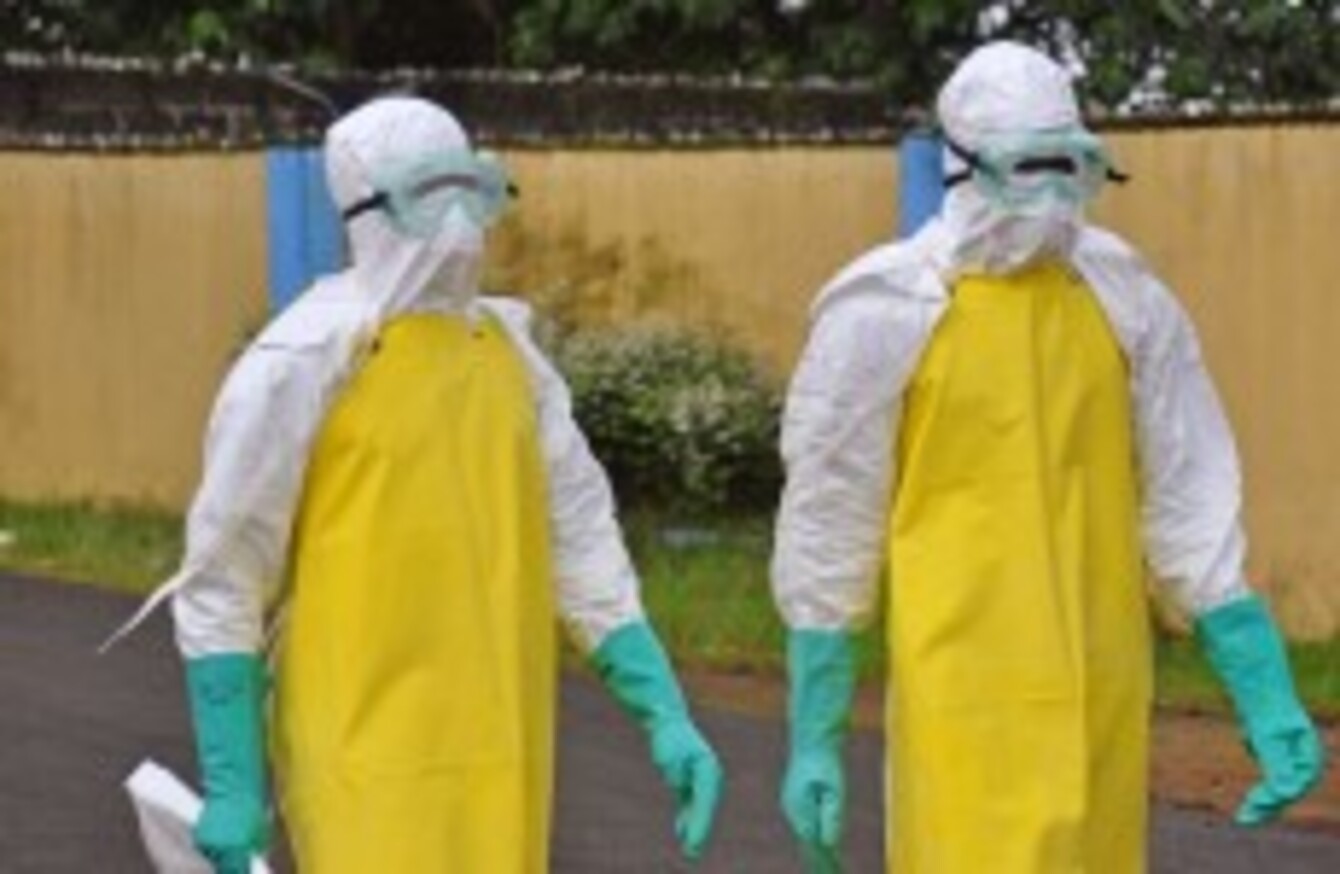 Healthcare workers in Liberia .
Image: AP/Press Association Images
Healthcare workers in Liberia .
Image: AP/Press Association Images
A BRITISH HEALTHCARE worker who contracted the Ebola virus in Sierra Leone is being flown back to London for treatment, the Department of Health said tofday.
Officials said the patient was currently on a military plane en route to Britain and, while not seriously ill, would be treated at an isolation unit at a London hospital.
"The Department of Health, Public Health England (PHE) and NHS England can confirm that, following clinical advice, a decision has been made to repatriate a British national healthcare worker residing in Sierra Leone, who has been diagnosed with Ebola virus disease," a statement issued by the Department of Health said.
"The patient is not currently seriously unwell and is being medically evacuated in a specially equipped C17 Royal Air Force (RAF) plane to RAF Northolt in the UK.
"Upon arrival in the UK, the patient will be transported to an isolation unit at the Royal Free London NHS Foundation Trust."
England's deputy chief medical officer Professor John Watson insisted that the risk of the virus being spread in Britain remained "very low".
Ebola spreads through direct contact with the blood or bodily fluids of an infected person.
The unidentified Briton is the first person from the country to have contracted the virus in a recent, devastating outbreak.
The Mail on Sunday newspaper reported that the infected person is a male medic who was working for a charity in Sierra Leone.
Ebola has spread through Liberia, Guinea and Sierra Leone, while Nigeria has also been affected, killing a total of 1,427 people since March.
The World Health Organization (WHO) has warned it could take several months to bring the epidemic under control.