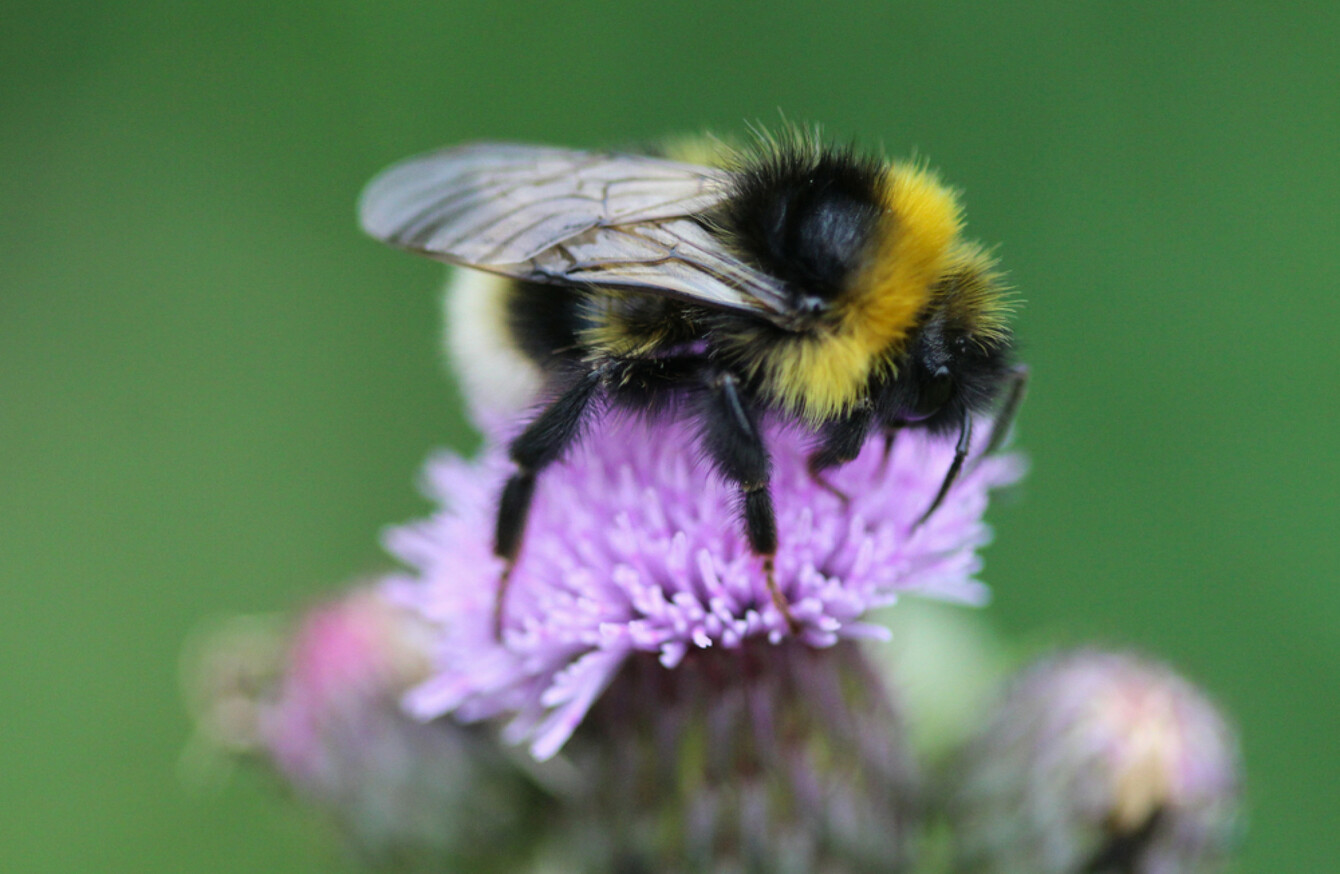 Image: Shutterstock/Mr. Meijer
Image: Shutterstock/Mr. Meijer
THE COUNTY OF Kilkenny has its own insect ambassador after the council passed a motion to designate the garden bumblebee its county insect.
An initiative from Green Party Councillor Malcolm Noonan aims to collaborate with communities, businesses and farmers to conserve and protect habitats for all bees and insects across the county.
The plan is also to use this status for the bumblebee to work with the National Biodiversity Data Centre and the Kilkenny Heritage Forum to monitor and evaluate the state of the bumblebee and honeybee populations within the county.
In a statement, Noonan says that now that the motion has been passed, "the real work begins".
He sad: "I have asked that as well as using this lovely black and amber bee as our County insect, that we track our activities towards the sustainable development goals (SDGs) and ensure that across all sections of Council activities, we ensure the conservation, enhancement, protection and creation of habitats for bumblebees and invertebrates."
The councillor said that there's been a "frightening" scale of biodiversity loss in Ireland over the past four decades, and that the country has been "falling down badly" on environmental matters.
By designating a county insect, this initiatives succeeds in "putting power back into the hands of communities towards conservation," Noonan said.
He added: "I also believe that every county could take a similar initiative; a black and red burnet moth for County Down or a blue dasher dragonfly for County Dublin and so on.
This is not just a token initiative; at our Council meeting we were given a powerful presentation from Peter Walsh of the South Kilkenny Beekeepers Association and he warned of the dire consequences of losing our pollinators.
The Green Party councillor said that local authorities are best placed to lead pollinator plans within communities, while the tidy towns movement had made "incredible progress" in this regard.
Noonan is hopeful that Kilkenny will now lead the way in "turning the fortunes of the plight of the bumblebee".