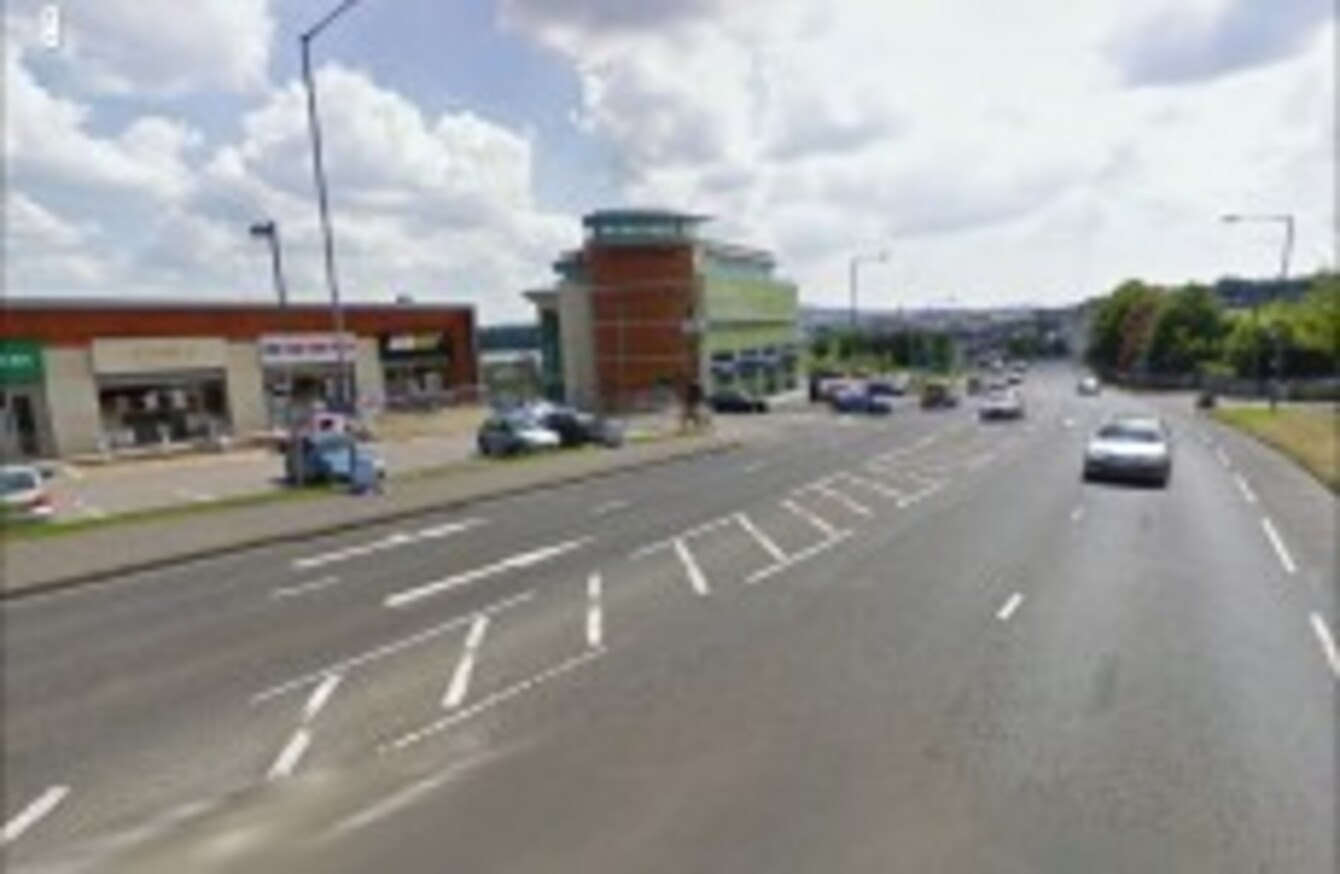 Da Vinci shopping complex before the blast
Image: Google Streetview
Da Vinci shopping complex before the blast
Image: Google Streetview
A BOMB HAS exploded outside a shopping centre in Derry causing substantial damage, but no injuries.
A spokesman from the Police Service of Northern Ireland (PSNI) told Sky News that shortly after midnight, a device in a Corsa car exploded outside a bank at the rear of the DaVinci retail complex and hotel. He said:
A warning had been received just over an hour earlier and a cordon was in place. Initial inquiries suggest there were no injuries. Substantial damage has been caused to the retail complex and to the car.
Dozens of homes and businesses, including a nursing home, had been evacuated in advance of the blast.
"All the indications are that this was a dissident device," RTE's Tommie Gorman told the Morning Ireland programme. Staff working at the nearby Ulster bank branch in the mainly-Catholic area had reportedly received bullets in the post in the past.
Mayor of Derry Colm Eastwood told BBC he was at the scene when the bomb exploded.
I saw the bomb go off. We were not far away. It is just shocking that someone would put a bomb anywhere, but especially at a commercial centre.

I do not know what these people are hoping to achieve. They say they love their country but they spend their time trying to destroy it. The people of this city will be very angry.
Martin McGuinness told Morning Ireland he condemned the blast, which was an attempt to disrupt the police process.
I want to unreservedly condemn what I see to be a blatant attack on the people of Derry. These people have a strategy of trying to destroy the peace process..They want to turn back the clock on policing and they get some sort of kick out of trying to embarrass Sinn Fein. On all these points they have failed completely. We have to accept the fact that we are going to deal with the ongoing reality of these attacks, but they will not disrupt the peace process.

Their objectives are unachievable so their actions are futile.