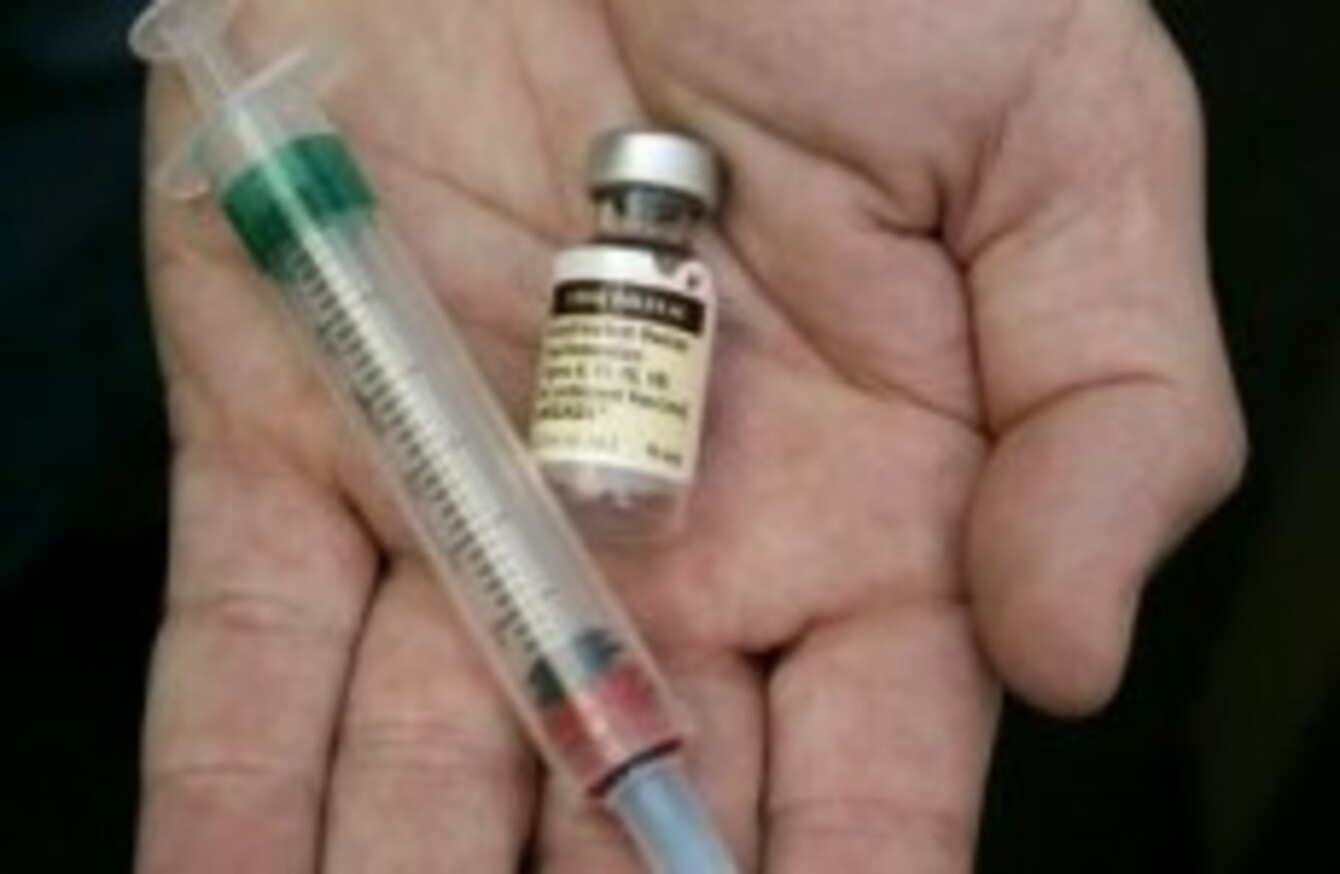 Image: CHARLES REX ARBOGAST/AP/Press Association Images
Image: CHARLES REX ARBOGAST/AP/Press Association Images
A PROGRAMME TO VACCINATE schoolgirls against cervical cancer got underway this morning, the HSE has announced.
The Gardasil vaccine is being offered free of charge to 57,000 girls in first and second years of secondary school.
The jab protects against cancer-causing strains of HPV (Human Papilloma Virus), and HSE National Immunisation Office chief Dr Brenda Corcoran says it will "eventually save around 60 lives in Ireland every year." Corcoran adds:
Around 250 women are diagnosed with cervical cancer here annually, with around 80 deaths. The HPV vaccine will prevent at least 70% of these cases.
Despite concerns raised by a researcher involved in the drug's development, Dr Diane Harper, that serious side effects have been linked to Gardasil, the HSE said it was a "safe and fully tested vaccine".
The campaign began in May, according to RTÉ. Over 1,300 vaccines were administered that month. The vaccine is administered in three doses over a six-month period, and the students who were vaccinated in May were due to return for their second dose in July.
The Guardian reported last year that 80% of sexually active women can expect to get an HPV infection. Studies of the vaccine have shown it to have a much lower effectiveness when administered to women who have already been exposed to the virus (effectiveness reduced to 44% from 99% when administered to women before they are sexually active).