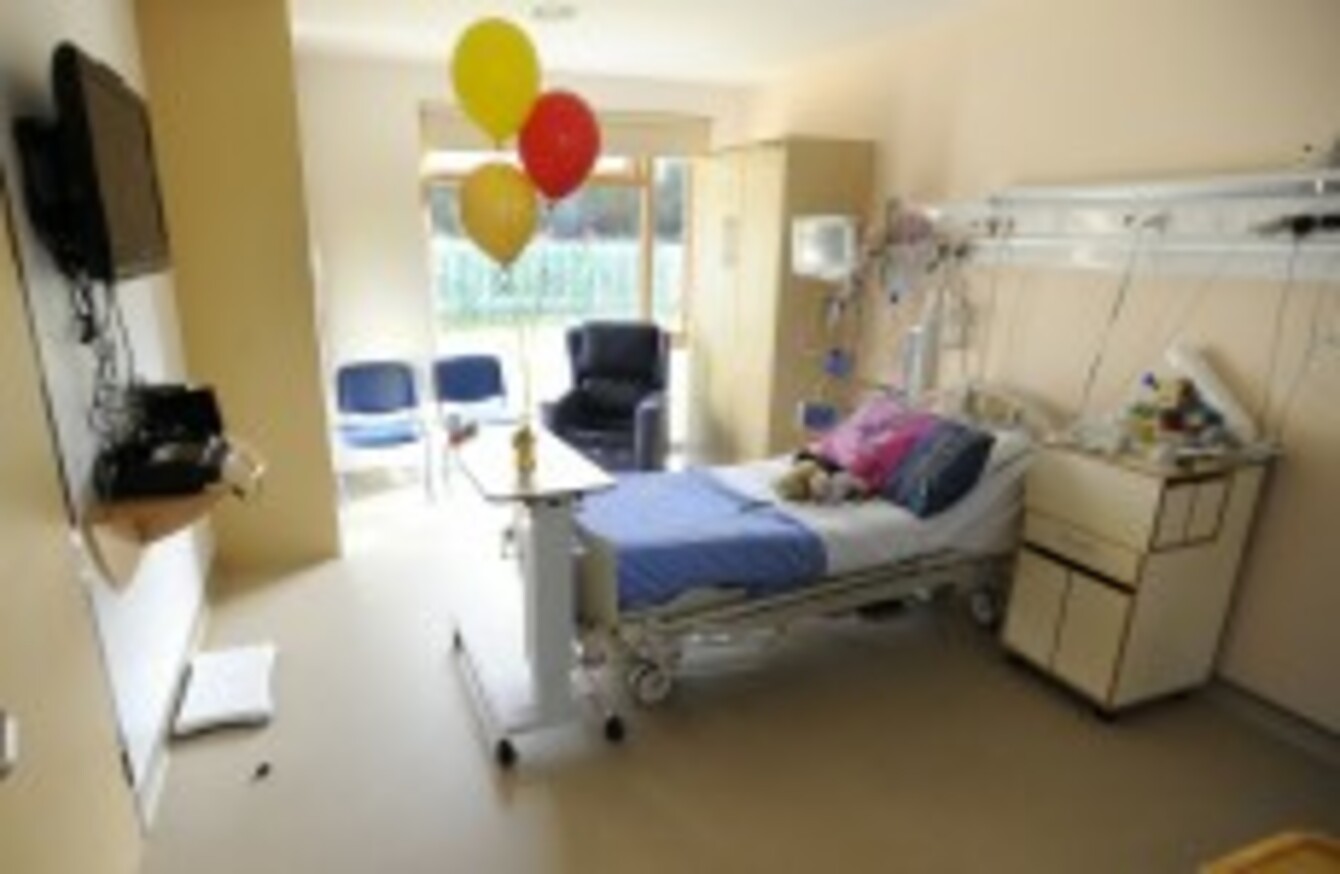 File photo of a room in the cystic fibrosis unit in Crumlin Hospital Dublin
Image: Sasko Lazarov/Photocall Ireland
File photo of a room in the cystic fibrosis unit in Crumlin Hospital Dublin
Image: Sasko Lazarov/Photocall Ireland
THE SECOND-LARGEST DEDICATED cystic fibrosis centre in the country is catering for almost 100 per cent more patients than it had projected, according to new figures.
The CF centre in Cork University Hospital had been projected to deal with 75 patients in a year – however current figures show that it is catering for 145 adult CF patients from across the Munster region.
A number of patients are also due to transfer to the unit from the paediatric service – which means it is likely that there will be 150 patients attending the adult service by the end of 2011.
The figures underline the demand for a dedicated inpatient CF treatment unit in the region, which is currently in the planning stages but still requires a significant amount of capital funding.
The numbers were noted in a report to the chairperson and members of the Regional Health forum for the area.
The existing day centre was opened by Minister for Health James Reilly in May of this year. The centre includes 5 isolation rooms, a CF gym, a multidiplinary team room and rooms for consultants.
However the report stressed the need for an inpatient adult CF ward  with individual rooms. Negotiations are currently ongoing to develop such a unit, which is estimated to cost aproximately €3 million.
Although some of the money has already been secured, the HSE South is currently examining ways to avail of additional funding to complete the unit.
The unit has applied for lottery funding from the Department of Health and a decision is expected shortly.