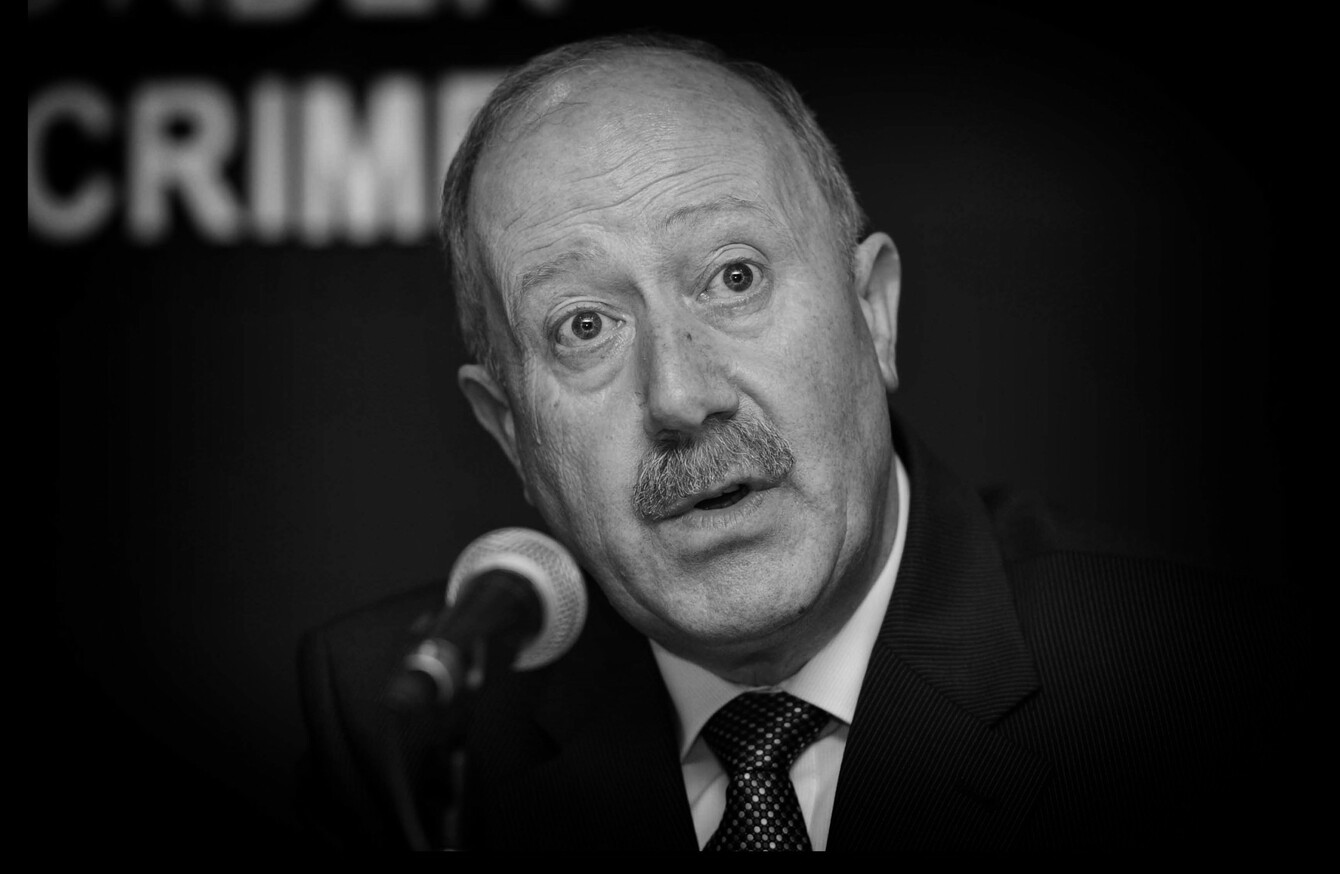 Image: Photocall Ireland
Image: Photocall Ireland
THE FORMER GARDA commissioner Martin Callinan is alleged to have described whistleblower Sergeant Maurice McCabe as a "kiddie fiddler" to the former chair of the Dáil Public Accounts Committee, the Charleton Tribunal has been told.
The allegation was one of a number made by former Garda press officer Superintendent David Taylor in his statement to the tribunal which is investigating an alleged smear campaign against McCabe.
Today, counsel for the tribunal outlined the various lines of inquiry and parts of the testimonies it had received in witness statements.
In his opening statement, tribunal counsel Pat Marrinan SC said that the former commissioner Martin Callinan also allegedly told John McGuinness TD that McCabe was "not credible" and that allegations of sexual abuse had been made against him.
Counsel also said that Comptroller and Auditor General Seamus McCarthy told the tribunal that Callinan spoke to him outside the same PAC meeting, telling him that McCabe "was not to be trusted, that he had questions to answer, that there were allegations of sexual offences against him".
Callinan "vehemently denies" all the allegations made against him, the tribunal heard.
11 Missing Phones
The tribunal heard that of 15 phones used by Taylor, Callinan and current Commissioner Nóirín O'Sullivan during the period in question, only four had been received by the tribunal.
A garda policy of wiping old phones and donating them to charities has since ended.
Press officer's claims
In his statement, Taylor said he was given verbal instructions to brief against McCabe by Callinan. He said that O'Sullivan was aware of the instructions "through my updates to her".
He said he was to brief that McCabe was motivated by revenge against An Garda Siochana because of allegations made against him.
Taylor said "it was put in such a way that there was no smoke without fire". He said he "briefed negatively" a number of named journalists about the whistleblower.
Waiving privilege
The tribunal was told that Taylor had waived any privilege he might have as a journalistic source. O'Sullivan has also waived legal privilege relating to instructions given to lawyers.
The tribunal has also identified other journalists the garda press officer was in contact with at the time and has written to them asking if they have any information about allegations made about McCabe by Taylor.
Abuse of power?
Tribunal counsel Diarmaid McGuinness SC said that the tribunal will have to determine whether the false allegations against Sgt McCabe were used to discredit him as a whistleblower.
He said the tribunal would also examine whether O'Sullivan and Callinan "abused their position of trust".
The barrister said that the allegations originally made were transformed "through some dreadful alchemy" into allegations of serious sexual abuse.
The tribunal heard that despite subsequent efforts by social workers to correct the record, false allegations remained on garda systems for several years.
In 2007 the Director of Public Prosecutions (DPP) had determined the allegations did not constitute a sexual assault or an assault.
The tribunal is also looking at complaints made by Garda Keith Harrison. The tribunal also heard that Garda Harrison complained that interventions by the Child & Family Agency with his partner had similarities to what happened with Sgt McCabe and "couldn't be a coincidence."
The tribunal, chaired by Justice Peter Charleton, was set up to investigate an alleged smear campaign against McCabe. It will sit again on 3 July.