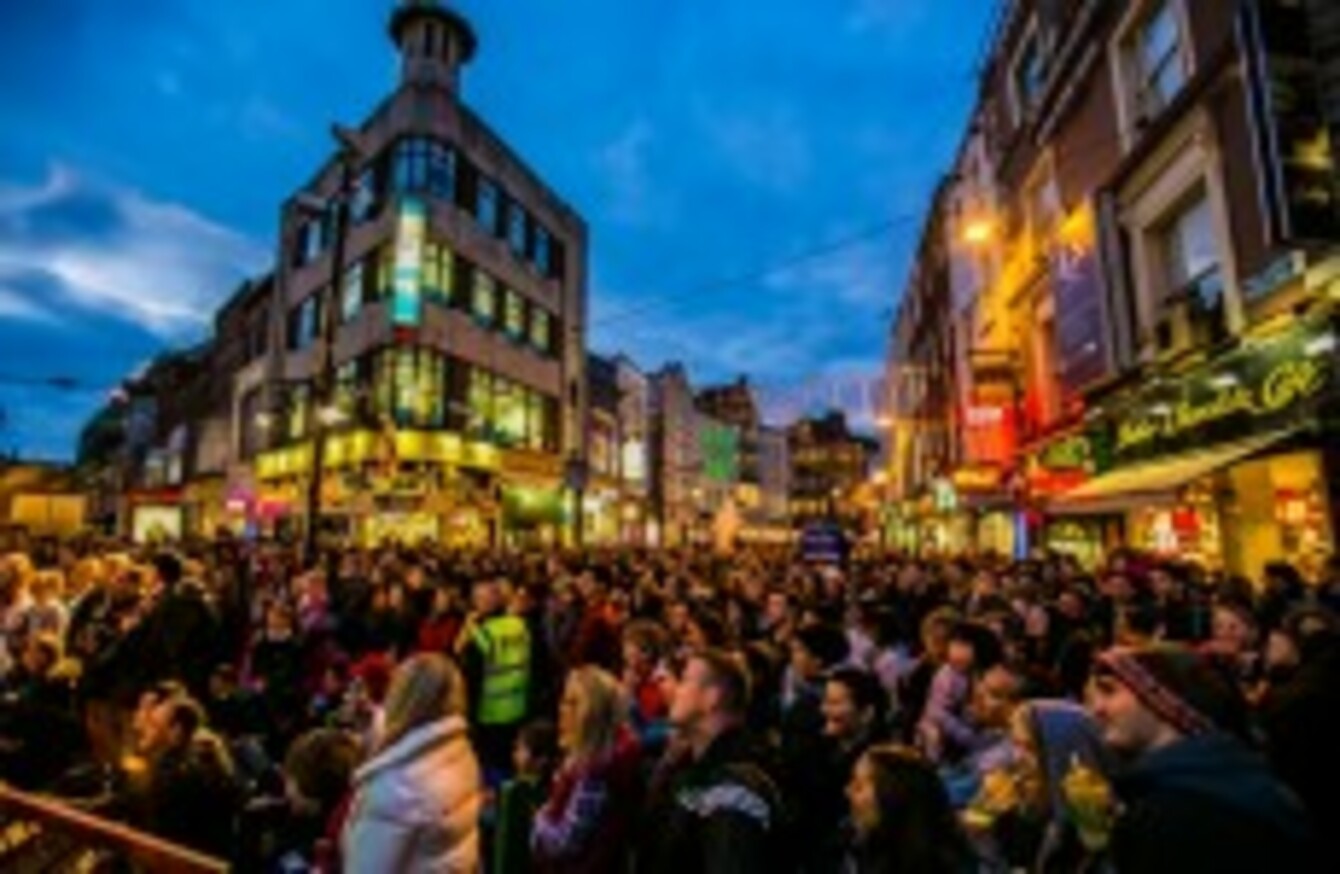 Dublin
Image: Drury Communications
Dublin
Image: Drury Communications
YES, IT'S THAT time of year again – Christmas lights are beginning to be switched on around the country.
The lights on Grafton St in Dublin are going to be turned on today, and in charge of flicking the switch will be X-Factor star Melanie McCabe and members of the Dublin GAA All-Ireland winning team. Joining them will be the Hallelujah gospel choir and MC Jack White.
They will do the honours at 5.30pm tonight at the St Stephen's Green end of Grafton Street, Dublin 2.
If you thought it was a little early for the lights to be switched on, here's a shocker: it's the same time as the ceremony was held last year.
Richard Guiney from DublinTown.ie told TheJournal.ie: "Every year when we turn on the Christmas lights, everybody thinks it's very early." But in fact, they choose the middle Thursday of November for the festive event.
The lights on Henry St are the next ones to be turned on, and overall there are 30 streets with Christmas lights around Dublin. The city's large Christmas tree will be lit up on 24 November.
Guiney said that they "always get really great feedback" on the Christmas lights, with people saying they love the atmosphere they create.
There are three companies who supply the capital with Christmas lights, and it takes them two weeks to put them up. They will be taken down on 6 January.
The switching on of the lights on Grafton Street has been organised by DublinTown.ie and Dublin City Council, and marks the beginning of the festive season.
It also marks the first of a whole host of events organised by DublinatChristmas.ie for the weeks running up to Christmas.
These include more lights ceremonies across the city, a Geansaí Nollaig (Christmas jumper) record breaker challenge and the return of Shop and Drop, which is the free bag minding service offered by Dublin City BID.