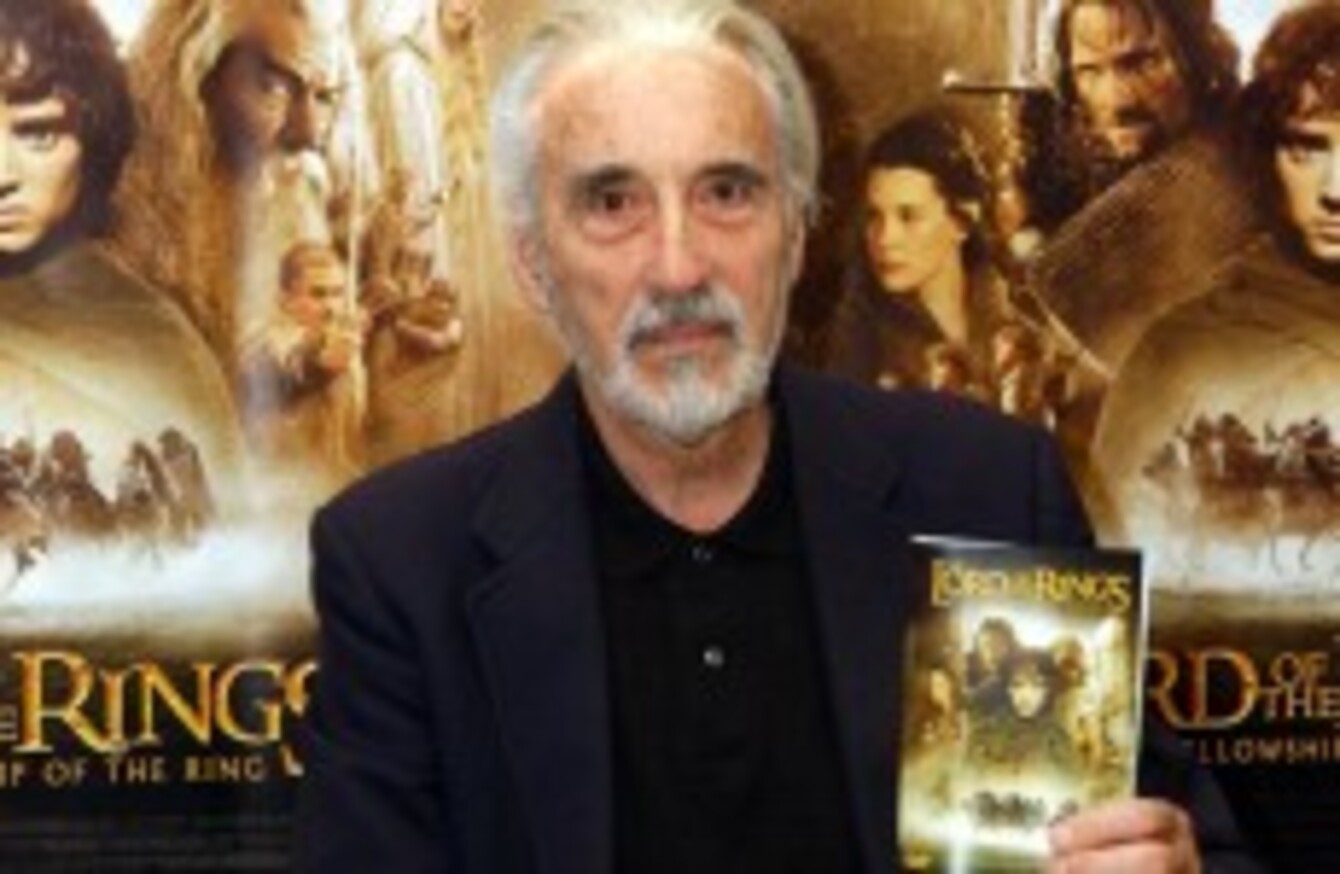 Image: EMPICS Sports Photo Agency
Image: EMPICS Sports Photo Agency
CHRISTOPHER LEE, THE legendary actor who appeared in films spanning from Dracula to James Bond, has died at the age of 93.
He had been hospitalised recently for respiratory problems and heart problems.
The actor was best known for his dark roles in films such as The Wicker Man, Dracula, the Lord of the Rings trilogy, as well as the Hammer horror films in which he first found fame.
However he was loathe to  be pigeonholed as 'just' a horror actor, in a career which spanned genres.
He was one of the most memorable James Bond villains, playing Scaramanga in the 1974 films The Man With the Golden Gun.
He was introduced to a new generation in his roles over the past two decades, including as Saruman in The Lord of the Rings and The Hobbit, and Count Dooku in the Star Wars films.
He also appeared in Tim Burton films Alice in Wonderland and Sleepy Hollow.
Lee was knighted in 2009. He married his wife Birgit in 1961 and the couple had one daughter.
He died on Sunday morning in a London hospital, but his death was only confirmed this afternoon.
First published 12.30pm