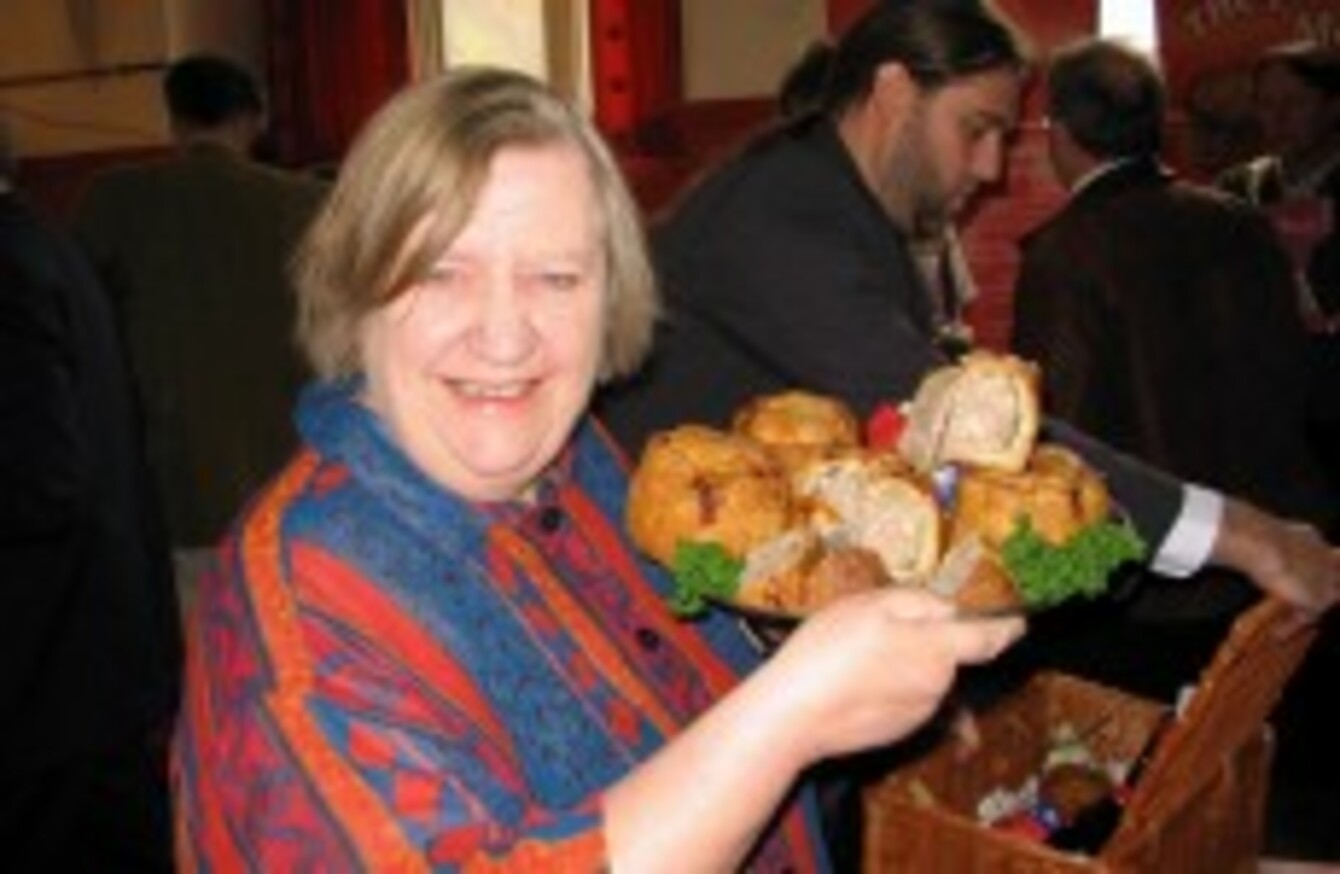 Image: Tim Walsh/PA Archive
Image: Tim Walsh/PA Archive
CLARISSA DICKSON WRIGHT, the chef who became famous as part of the BBC's Two Fat Ladies programme, has died at the age of 66.
Her agent confirmed that she died on Saturday in Edinburgh's Royal Infirmary in Scotland.
Dickson Wright had been a barrister before she teamed up with Jennifer Paterson in the 1990s to form the well-known cooking duo who focused on their love of food. Paterson died in 1999.
The statement from her agent said: "Loved dearly by her friends and many fans all over the world, Clarissa was utterly non-PC and fought for what she believed in, always, with no thought to her own personal cost".
"Her fun and laughter, extraordinary learning and intelligence, will be missed always, by so many of us".
Clarissa Dickson Wright (back) with Jennifer Paterson at the start of their BBC series in 1997. (Pic: Ben Curtis/PA Archive)