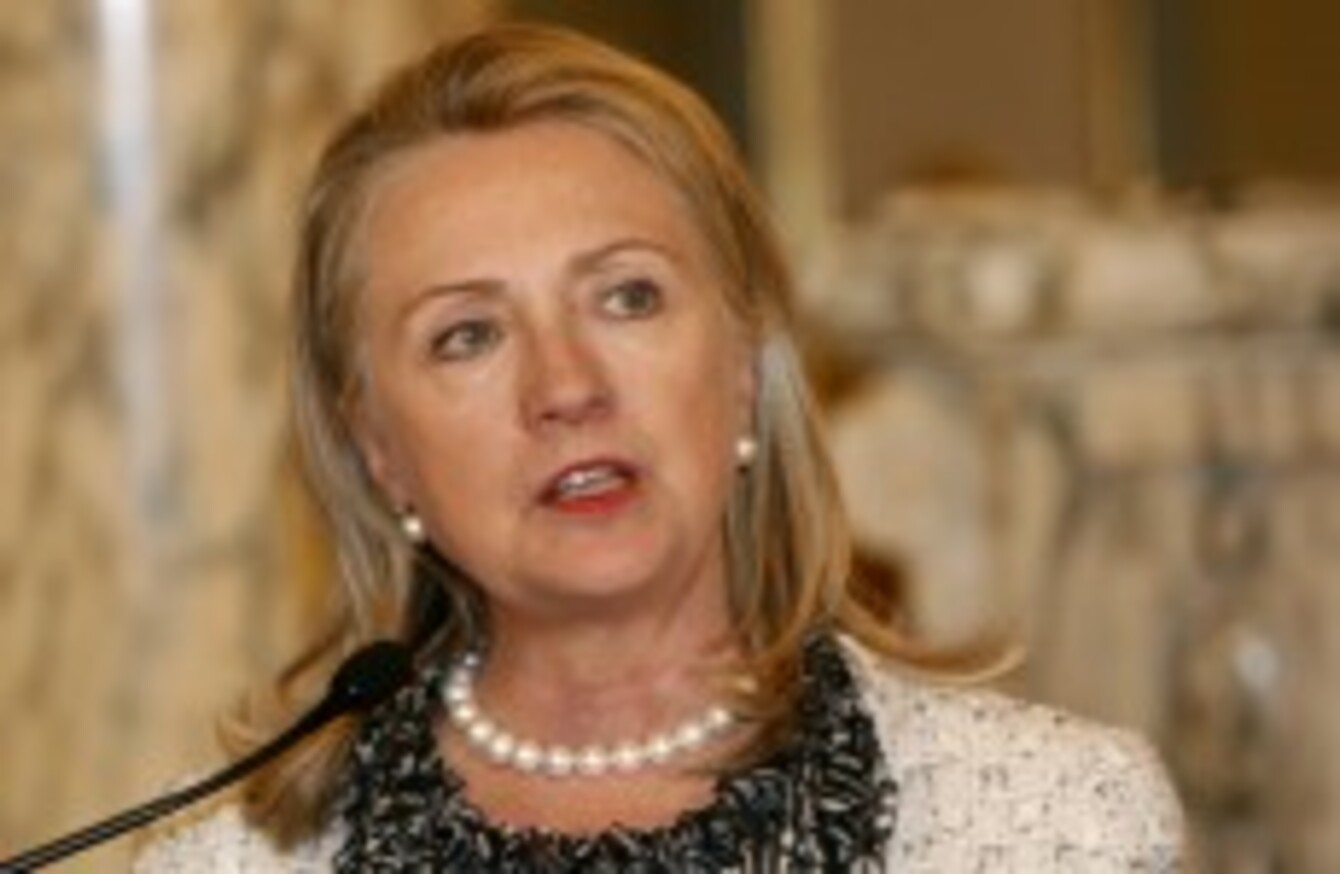 Image: Karel Navarro/AP/Press Association Images
Image: Karel Navarro/AP/Press Association Images
TÁNAISTE EAMON GILMORE will have more than just the Budget to contend with next week.
As part of his role as Minister for Foreign Affairs, he assumes the chairmanship of the OSCE Ministerial Council when it opens in Dublin on Thursday, 6 December.
Arrangements are being made for Gilmore to hold bilateral talks on the sidelines of the two-day meeting at the RDS. A spokesperson for the Department of Foreign Affairs told TheJournal.ie that although details have not been finalised, it is understood discussions with the US Secretary of State Hillary Clinton, Russia's Sergey Lavrov and the UK's William Hague "are on the cards".
The meeting may be one of Clinton's last engagements in her current role.
The US Secretary of State confirmed her European trip yesterday. She will also travel to Prague, Brussels and Belfast during her five-day stay.
Her department said she will meet with Irish officials to discuss areas of cooperation in promoting peace, human rights, and economic growth. She will also deliver a major speech on US achievements in support of human rights globally.
When in Belfast, she will discuss the peace process and the region's economic opportunities with officials, as well as the trilateral US-Ireland Research and Development Partnership. She will also attend an event hosted by The Ireland Funds, a global fundraising network supporting programmes of peace and reconciliation, arts and culture, education and community development in both the Republic of Ireland and Northern Ireland.
Next week's gathering is the 19th meeting of the 57-strong OSCE Ministerial Council, which is the central decision making and governing body of the OSCE.
As the largest intergovernmental organisation focusing on security, the organisation seeks to promote human rights, press freedom, fair elections and arms control.
The foreign ministers will review and assess the organisation's activities during the past year and offer national viewpoints on security matters.
There will also be about 10 'partner' nations in attendance so 67 countries will make statements during the conference.
The summit will be the biggest ever gathering of foreign ministers in Ireland and the culmination of the country's year chairing the organisation.
Footage from the event will be streamed live here.